Thrashocutionist
Trade history
0 items received from others
This member does not have any trade history.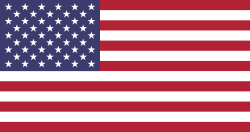 About
Tell us about yourself?:

I enjoy Music, I live in a small town and have little access to shirt distributors. Anything I get is usually ordered and over priced through the internet, or bought worn from a friend. Metal Bands I listen to would be: Megadeth, Kreator, Nuclear Assault, Carnivore, Deathchain/Winterwolf, Aggressor, Vae Victis, Exodus, Heathen, Carnifex (Est), Cannibal corpse, Torture killer, Pitch Black, Verdict, Vio-lence, Vexed, Anthrax, Iron maiden, Sacred Crucifix, Infinite missiles, Thrashfire, Metallica, Destruction, Sodom, Judas Priest, Storm Troopers Of Death, Wolf, Black Sabbath, Dark Angel, Destroyer 666, Forest of Shadows, Immortal, Necrodeath, Tankard, Torture Squad, Toxic Holocaust, Angel Witch, Tygers of Pang Tang, Diamond Head, Venom, Annihilator, Goat Horn, Immortal, Korzus, Slayer, Witchfinder General, Yyrkoon, Morbid Angel, Cro-Mags, Black Obelisk, Nail Gunner, Dinosaur, Crayon Death, Municipal Waste, D.R.I (Crossover album), Vader, Opressor and Panzerchrist.

What's your reason for joining tshirtslayer?:

I'm trying to collect Metal band shirts and have a few that might not be here already.

How did you find out about TShirtSlayer? :

Last Seen Wearing

I have not marked anything as currently worn yet! sorry!
Upload stats

| Count | Type |
| --- | --- |
| 67 | TShirt or Longsleeve |
| 2 | Patch |
| 12 | Other Collectable |
| 16 | Battle Jacket |

Upload trade status

| Count | Type |
| --- | --- |
| 3 | Sale or Trade |
| 94 | Not for sale or trade |

Bands uploaded

| Count | Band |
| --- | --- |
| 25 | Metallica |
| 23 | Megadeth |
| 14 | Slayer |
| 13 | Cannibal Corpse |
| 13 | Iron Maiden |
| 13 | Tankard |
| 12 | Carnivore |
| 11 | Municipal Waste |
| 9 | Toxic Holocaust |
| 9 | Ozzy Osbourne |
| 9 | Kreator |
| 8 | Dark Angel |
| 8 | Judas Priest |
| 7 | Dinosaur |
| 6 | Nuclear Assault |
| 6 | Meshuggah |
| 6 | Heathen |
| 6 | Suicidal Tendencies |
| 5 | Cro-mags |
| 5 | Anthrax |
| 5 | Pantera |
| 5 | Vader |
| 5 | Bassline Bums |
| 5 | Agressor |
| 5 | Venom |
| 5 | Vae Victis |
| 5 | Nail Gunner |
| 5 | Destruction |
| 5 | Korpiklaani |
| 5 | Sodom |
| 5 | Creeping Tomz |
| 5 | Agalloch |
| 4 | Infinite Missles |
| 4 | Wolfhorde |
| 4 | Bathory |
| 4 | S.O.D. |
| 4 | Alice Cooper |
| 4 | Storm Troopers Of Death |
| 3 | D.R.I. |
| 3 | Forest Of Shadows |
| 3 | Exodus |
| 3 | Moonsorrow |
| 3 | Black Sabbath |
| 2 | Sadus |
| 2 | Sunglasses And Mushrooms |
| 2 | Bass Line Bums |
| 2 | Nokturnal Mortum |
| 2 | Creaping Tomz |
| 2 | Victim |
| 1 | Eminem |
| 1 | The Rolling Stones. |
| 1 | Insidious Decrepancy |
| 1 | Thor's Uterus |
| 1 | Battle Jacket |
| 1 | Massive Wall Of Penis |
| 1 | Gwar |
| 1 | Trollcock Fetish |
| 1 | Raging Hectocotylus |
| 1 | Putrid Fugue |
| 1 | Variations Of Dismemberment |
| 1 | Dildo Resin |
| 1 | Asshole Truckers |
| 1 | Cephalopodic Sperm Packets. |
| 1 | Andacht |
| 1 | Forest Stream |
| 1 | Uarm |
| 1 | Canivore |
| 1 | Infinite Missiles |
| 1 | Uaral |
| 1 | Nahu |
| 1 | Black Oak Arkansas |
| 1 | The Rolling Stones |
| 1 | Burzum |
| 1 | Dimebag Darrell |
| 1 | Too Many |

Show all bands

Last logged in

1 year 4 months ago

Member for

11 years 6 days

Is following...


Johnny-Eyeball, metallicane, leathalmeower, armoraxer, mayhempunk666, MacedonianMetalHead, DeerslayerFromTheSky, Plague, Hellawaits85, Cannibal Lecter, pitstopchr, madthrasher666