TheGoremaster
Trade history
0 items received from others
This member does not have any trade history.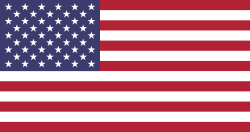 About
Tell us about yourself?:

Colorado born thrasher.

WANT LIST
autopsy severed survival limited patch
death leprosy circle
Bolt Thrower bootleg strip patch/ or any bolt thrower patch really
running wild strip patch
dark angel triangle patch
anthrax among the living woven patch
mercyful fate nuns have no fun patch
gorguts considered dead patch
cancer death shall rise patch
coroner mental vortex patch

What's your reason for joining tshirtslayer?:

Do you goto any festivals or shows?:

never been to metal fest but have been to many shows.

Which bands are you into?:

How did you find out about TShirtSlayer? :

Last Seen Wearing

I have not marked anything as currently worn yet! sorry!
Upload stats

| Count | Type |
| --- | --- |
| 16 | TShirt or Longsleeve |
| 2 | Patch |
| 1 | Other Collectable |
| 8 | Battle Jacket |

Upload trade status

| Count | Type |
| --- | --- |
| 27 | Not for sale or trade |

Bands uploaded

| Count | Band |
| --- | --- |
| 9 | Iron Maiden |
| 9 | D.R.I. |
| 9 | Voivod |
| 9 | Slayer |
| 9 | Obituary |
| 7 | Venom |
| 7 | Morbid Angel |
| 7 | Motörhead |
| 6 | Suicidal Tendencies |
| 6 | Pantera |
| 6 | Autopsy |
| 6 | Vital Remains |
| 6 | Death |
| 6 | Anthrax |
| 6 | Warbringer |
| 5 | Megadeth |
| 5 | Kreator |
| 5 | Speedwolf |
| 5 | Dio |
| 5 | Sodom |
| 5 | At The Gates |
| 5 | Havok |
| 5 | Zombie Hate Brigade |
| 4 | Hellhammer |
| 4 | Dead Kennedys |
| 4 | Toxic Holocaust |
| 4 | Black Flag |
| 4 | Destruction |
| 4 | Exodus |
| 4 | Razor |
| 4 | Gorguts |
| 4 | Possessed |
| 4 | Municipal Waste |
| 3 | Cannibal Corpse |
| 3 | Pestilence |
| 3 | Black Sabbath |
| 3 | Monstrosity |
| 3 | Demolition Hammer |
| 3 | Mercyful Fate |
| 3 | Electric Wizard |
| 3 | Celtic Frost |
| 3 | Accept |
| 3 | Suffocation |
| 3 | Saint Vitus |
| 3 | Viking |
| 3 | Evile |
| 3 | Severe Torture |
| 3 | Testament |
| 3 | Overkill |
| 3 | Victimizer |
| 3 | Cardiac Arrest |
| 2 | Bolt Thrower |
| 2 | Metallica |
| 2 | Krisiun |
| 2 | Dying Fetus |
| 2 | Vio-Lence |
| 2 | Atheist |
| 2 | Benediction |
| 2 | Exhumed |
| 2 | Incantation |
| 2 | Malevolent Creation |
| 2 | Terrorizer |
| 2 | Ghoul |
| 2 | Inepsy |
| 2 | Nuclear Assault |
| 2 | Warbeast |
| 1 | Bathory |
| 1 | Grave |
| 1 | Anvil |
| 1 | Candlemass |
| 1 | Dark Angel |
| 1 | Sadus |
| 1 | Mortician |
| 1 | Watchtower |
| 1 | Onslaught |
| 1 | Deicide |
| 1 | Devastation |
| 1 | Cemetery Rapist |
| 1 | Dismember |
| 1 | Thin Lizzy |
| 1 | Sarcofago |
| 1 | Coroner |
| 1 | Gang Green |
| 1 | The Accused |
| 1 | Holocaust |
| 1 | Repulsion |
| 1 | Master |
| 1 | Acid Witch |
| 1 | Dethklok |
| 1 | Kreater |
| 1 | White Flag |
| 1 | Nocturnus |
| 1 | Exciter |
| 1 | Witchaven |
| 1 | Napalm Death |
| 1 | Death Angel |
| 1 | Profanator |
| 1 | Tankard |
| 1 | VILE |
| 1 | Violator |
| 1 | Judas Priest |
| 1 | Ribspreader |
| 1 | Melvins |
| 1 | Entombed |
| 1 | Cephalic Carnage |
| 1 | Vomitory |
| 1 | King Diamond |
| 1 | Brutal Truth |

Show all bands

Last logged in

9 months 4 weeks ago

Member for

9 years 9 months

Is following...


Cannibal corpse fan