SpeedMetalKale
Trade history
2 pending seller/trader reviews
6 great seller/trader reviews
19 items received from others
More info click here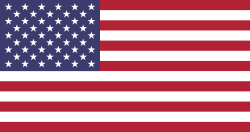 About
Tell us about yourself?:

A 22 y/o from Baltimore Maryland, USA

What's your reason for joining tshirtslayer?:

Battlejackets, patches, and the awesome community.

Do you goto any festivals or shows?:

Bands I've seen
------------------------------------
Abbath
Aborted
Agent Orange
Alice Cooper (x2)
Amaranthe
Amon Amarth
Angel Du$t
Anthrax (x2)
Artificial Brain
Ashes Of Mankind (x2)
The Black Dahlia Murder
Blood Incantation
Cannibal Corpse
Carcass
Cattle Decapitation
Children of Bodom
Concealed Blade
Cryptopsy
Death Angel
Def Leppard
Demolition Hammer
The Descendents
Devil Master
Dragonforce (x2)
Dream Theater (Played "Images and Words" Album)
D.R.I.
Dying Fetus
Exhumed (x2)
Exmortus
Exodus
Flotsam and Jetsam
Full of Hell
Gang Green
Gatecreeper (x2)
Genocide Pact (x2)
Ghoul
Guttermouth
GWAR
Hammerfall
Havok (x2)
Helloween (Pumpkins United 2017-2018 Tour)
Immolation
Incantation
Iron Maiden
Iron Reagan
Kamelot (x2)
Killswitch Engage (x2)
King Diamond
Kix (x2)
Lord Gore
Megadeth (x2)
Midnight (x2)
Morbid Angel
Mortician
Municipal Waste
Napalm Death
Necrot (x2)
Nightwish
Night Birds
Night Demon
Noisem
Pig Destroyer
Power Trip (x2)
Red Death
Revocation (x3)
Rhapsody of Fire
Rob Zombie
Obituary (x2)
Omnislash (x2)
Overkill
Ozzy Osbourne
Poison
Sacred Reich
Skeletal Remains
Slayer
Striker
Stryper (x2) (Played "To Hell With The Devil" Album)
Suicidal Tendencies
Symphony X
Tesla
Testament
Turnstile
Toxic Holocaust
Uncle Acid And The Deadbeats
Unleash The Archers
Voivod
Voyager
Witchtrial

Favourite album ?:

Megadeth - "Rust in Peace"

Which bands are you into?:

How did you find out about TShirtSlayer? :

Looking at Battle Jackets

Last Seen Wearing

I have not marked anything as currently worn yet! sorry!
Upload stats

| Count | Type |
| --- | --- |
| 1 | Pin / Badge |
| 20 | Patch |
| 1 | Battle Jacket |

Upload trade status

| Count | Type |
| --- | --- |
| 1 | Trade Only |
| 21 | Not for sale or trade |

Bands uploaded

| Count | Band |
| --- | --- |
| 4 | Iron Maiden |
| 3 | Destruction |
| 3 | Death |
| 3 | Anthrax |
| 3 | Sepultura |
| 3 | Motörhead |
| 3 | Deathhammer |
| 3 | Metallica |
| 2 | Megadeth |
| 2 | Razor |
| 2 | Led Zeppelin |
| 2 | Helloween |
| 2 | Vio-Lence |
| 2 | Power Trip |
| 2 | Dark Angel |
| 2 | Condor |
| 2 | Wehrmacht |
| 2 | Condition Critical |
| 2 | Angel Witch |
| 2 | Watch Tower |
| 2 | Desaster |
| 2 | Sacrifice |
| 2 | Toxik |
| 2 | Slayer |
| 2 | Sodom |
| 2 | Excel |
| 2 | Cannibal Corpse |
| 2 | Violator |
| 2 | Tankard |
| 2 | Demolition Hammer |
| 2 | Paradox |
| 2 | Forbidden |
| 2 | Municipal Waste |
| 2 | Gehennah |
| 2 | Kreator |
| 2 | Flotsam And Jetsam |
| 2 | Celtic Frost |
| 2 | Suicidal Tendencies |
| 2 | Artillery |
| 2 | Voivod |
| 2 | Infernal Majesty |
| 1 | Blind Guardian |
| 1 | Midnight |
| 1 | Blue Öyster Cult |
| 1 | Annihilator |
| 1 | M.O.D. |
| 1 | The Misfits |
| 1 | Wargasm |
| 1 | Children Of Bodom |
| 1 | Dire Straits |
| 1 | Memoriam |
| 1 | Invocator |
| 1 | Deathrow |
| 1 | Deathwish |
| 1 | Pantera |
| 1 | Solstafir |
| 1 | Malokarpatan |
| 1 | Evil Dead |
| 1 | Traitor |
| 1 | Incantation |
| 1 | Havok |
| 1 | Mortal Sin |
| 1 | Stalker |
| 1 | Wormrot |
| 1 | Atrophy |
| 1 | Acid Bath |
| 1 | Sleep |
| 1 | Exumer |
| 1 | Annihilated |
| 1 | Nervosa |
| 1 | Morbid |
| 1 | Lost Society |
| 1 | Cynic |
| 1 | Public Enemy |
| 1 | Sabbat |
| 1 | Aspid |
| 1 | Violent Force |
| 1 | Electric Wizard |
| 1 | Venenum |
| 1 | Death Angel |
| 1 | Space Chaser |
| 1 | INCUBUS |
| 1 | Manilla Road |
| 1 | Revocation |
| 1 | Rainbow |
| 1 | Coroner |
| 1 | Ultra-Violence |
| 1 | Droid |
| 1 | Inquisition |
| 1 | Cannabis Corpse |
| 1 | Venom |
| 1 | Rigor Mortis |
| 1 | Running Wild |
| 1 | Exciter |
| 1 | Endstille |
| 1 | Hellwitch |
| 1 | Toxic Holocaust |
| 1 | Evil Invaders |
| 1 | Minotaur |
| 1 | Iron Kobra |
| 1 | Morbid Saint |
| 1 | Visigoth |
| 1 | Black Sabbath |
| 1 | Ranger |
| 1 | Six Feet Under |
| 1 | Carcass |
| 1 | Blues Pills |
| 1 | Testament |
| 1 | Cro-mags |
| 1 | Cruel Force |
| 1 | Angel Dust |
| 1 | Judas Priest |
| 1 | Blasphemy |
| 1 | Black Magic |
| 1 | Ghoul |
| 1 | Nifelheim |
| 1 | D.R.I. |
| 1 | Believer |
| 1 | Nectemeron |
| 1 | Cirith Ungol |
| 1 | Eternal Champion |
| 1 | Misfits |
| 1 | Darkness |
| 1 | Risk |
| 1 | Stormwarrior |
| 1 | Mantar |
| 1 | S.O.D. |
| 1 | Protector |
| 1 | The Ramones |
| 1 | Emperor |
| 1 | Soulfly |
| 1 | Pink Flyod |
| 1 | Defiance |

Show all bands

Last logged in

4 hours 45 min ago

Member for

3 years 5 months

Is following...


TRV3Y, Blacky666, Rotten69, SodomaniacGermany, HELLHAMMERED, Axeman, invisible-horizons, BroodOfHatred, Thrash Can, ThrashMetal1983, Ryan.ortiz14, _Cheezitz, Toxic_Adrian