SpeedMetalKale
Trade history
0 items received from others.
This member does not have any trade history.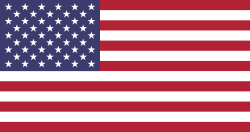 About
Tell us about yourself?:

A 21 y/o from Baltimore Maryland, USA

What's your reason for joining tshirtslayer?:

Battlejackets, patches, and the awesome community.

Do you goto any festivals or shows?:

Bands I've seen
------------------------------------
Agent Orange
Alice Cooper (x2)
Amaranthe
Angel Du$t
Anthrax (x2)
Artificial Brain
Ashes Of Mankind
The Black Dahlia Murder
Carcass
Cattle Decapitation
Children of Bodom
Concealed Blade
Death Angel
Def Leppard
Demolition Hammer
The Descendents
Dragonforce (x2)
Dream Theater (Played "Images and Words" Album)
D.R.I.
Dying Fetus
Exhumed
Exmortus
Exodus
Flotsam and Jetsam
Full of Hell
Gang Green
Gatecreeper
Genocide Pact (x2)
Ghoul
Guttermouth
Hammerfall
Havok (x2)
Helloween (Pumpkins United 2017-2018 Tour)
Incantation
Iron Maiden
Iron Reagan
Kamelot (x2)
Killswitch Engage (x2)
Kix
Lord Gore
Megadeth (x2)
Mortician
Municipal Waste
Napalm Death
Nightwish
Night Birds
Night Demon
Noisem
Pig Destroyer
Power Trip (x2)
Red Death
Revocation (x2)
Rhapsody of Fire
Rob Zombie
Obituary
Omnislash (x2)
Overkill
Ozzy Osbourne
Poison
Suicidal Tendencies
Striker
Stryper (x2) (Played "To Hell With The Devil" Album)
Symphony X
Tesla
Testament
Turnstile
Unleash The Archers
Vein
Voyager

Favourite album ?:

Megadeth - "Rust in Peace"

Which bands are you into?:

How did you find out about TShirtSlayer? :

Looking at Battle Jackets

Last Seen Wearing

I have not marked anything as currently worn yet! sorry!