Sickening Gore
Trade history
0 items received from others
This member does not have any trade history.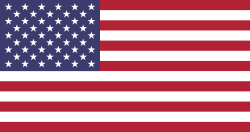 About
Tell us about yourself?:

Alex, 24, born and raised in Russia, live in Las Vegas. Into all old school death and thrash, love going to shows and fests, beers video games and horror movies. Praise da dark lord 666 n shit

Bands I've Seen Live:
_________________
Aborted
Aeon
Aeternus
Agent Steel
Amorphis
Anaal Nathrakh
Ancient Rites
Anthrax
Artillery
Asphyx
At The Gaes
Atrophy
Aura Noir
Autopsy
Benediction
Benighted
Bolzer
Birdflesh
Black Breath
Black Sabbath
Bloodbath
Behemoth
Belphegor
Bulldozer
Cancer
Candlemass
Cannabis Corpse
Cannibal Corpse
Carcass
Centinex
Cianide
Danzig
Dark Angel
Death Angel
Dehumanized
Deicide
Deiphago
Demilich
Demolition Hammer
Demonical
Deranged
Desaster
Destruction
Devourment
Diamond Head
Disentomb
Disgorge
Distillator
Drawn and Quartered
DRI
Dying Fetus
Entrails
Exodus
Fleshgod Apocalypse
Flotsam and Jetsam
Funebraurm
Funerus
General Surgery
Ghoul
Goatwhore
God Macabre
Gorguts (Boreguts)
Grave
Gruesome
GWAR
Haemorrhage
Hail of Bullets
Hate Eternal
Hellbringer
Hirax
Holy Moses
Iced Earth
Immolation
Impaled
Impaled Nazarene
Incantation
Interment
Internal Bleeding
Iron Maiden
Jag Panzer
Jungle Rot
Kataklysm
Katatonia
King Diamond
Lividity
Lock Up
Marduk
Manilla Road
Masacre
Massacre
Master
Mayhem
Merciless
Morbid Angel
Morpheus Descends
Morta Skuld
Motorhead
Napalm Death
Necrophobic
Nervosa
No Raza
Nocturnal Graves
Nocturnus
Nuclear Assault
Obituary
Onslaught
Origin
Overkill
Painful
Possessed
Power Trip
Pungent Stench
Putrid Pile
Raven
Razor
Rotting Christ
Sacrifice
Sadistic Intent
Samael
Samhain
Sanctuary
Sargeist
Satan
Saxon
Sepultura
Severe Torture
Sinister
Skeletal Remains
Skinless
Slayer
S.O.B.
SODOM <333
Solstice
Suffocation
Taake
Tankard
Testament
Tribulation
Triptykon
Tsjuder
Tulus
Unleashed
Vader
Vallenfyre
Venom (and Inc.)
Visceral Disgorge
Vreid
Vulcano
Waco Jesus
Whiplash
Winter
Witchery
Witchtrap
Wombbath

+ tons more I cant remember / a buncha bullshit bands

What's your reason for joining tshirtslayer?:

Do you goto any festivals or shows?:

I go to shows all the time here in Vegas, travel to LA and other California venues. MDF, LVDF, and 70,000 tons!! Hope to go to Europe some day soon!

Favourite album ?:

Demolition Hammer - Epidemic of Violence

Which bands are you into?:

How did you find out about TShirtSlayer? :

from a friend a few years ago, actually had a different account I cant log into anymore.

Last Seen Wearing

I have not marked anything as currently worn yet! sorry!
Upload stats

Upload trade status

| Count | Type |
| --- | --- |
| 7 | Not for sale or trade |

Bands uploaded

| Count | Band |
| --- | --- |
| 9 | Demolition Hammer |
| 8 | Sodom |
| 7 | Benediction |
| 6 | Infestdead |
| 6 | Asphyx |
| 6 | Devastation |
| 6 | Desaster |
| 6 | Therion |
| 6 | Repugnant |
| 6 | Protector |
| 6 | Deicide |
| 6 | Resurrection |
| 6 | Solstice |
| 5 | Sinister |
| 5 | Schizo |
| 5 | Jungle Rot |
| 5 | Pestilence |
| 5 | Obituary |
| 5 | Wombbath |
| 5 | Kreator |
| 5 | Dark Angel |
| 5 | Dismember |
| 5 | Malevolent Creation |
| 5 | Atrophy |
| 5 | Cancer |
| 5 | Ripping Corpse |
| 5 | Razor |
| 5 | Unleashed |
| 4 | Demigod |
| 4 | Bathory |
| 4 | Sadus |
| 4 | Sepultura |
| 4 | Carnage |
| 4 | Legion Of The Damned |
| 4 | Coven |
| 4 | Destruction |
| 4 | Mortal Sin |
| 4 | Slaughter |
| 4 | Death |
| 4 | Attomica |
| 4 | Nocturnus |
| 4 | Morbid Saint |
| 4 | Soulburn |
| 4 | Artillery |
| 4 | Massacre |
| 3 | Bolt Thrower |
| 3 | Assassin |
| 3 | Ketzer |
| 3 | Possessed |
| 3 | Nocturnal Breed |
| 3 | INCUBUS |
| 3 | Morpheus Descends |
| 3 | Invocator |
| 2 | Authorize |
| 2 | Dominus |
| 2 | Master |
| 2 | Gutted |
| 2 | Necrophobic |
| 2 | Minotaur |
| 2 | EvilDead |
| 2 | Cianide |
| 2 | Nuclear Assault |
| 2 | Interment |
| 2 | Merciless |
| 2 | Morgoth |
| 2 | Forbidden |
| 2 | Morbid Scream |
| 2 | Disastrous Murmur |
| 2 | Warfare |
| 2 | Overkill |
| 2 | Samael |
| 2 | Phantasm |
| 2 | Hypocrisy |
| 1 | Deströyer 666 |
| 1 | Revel In Flesh |
| 1 | Eternal Solstice |
| 1 | Hypnosis |
| 1 | Gospel Of The Horns |
| 1 | Nocturnal |
| 1 | Haemorrhage |
| 1 | Terrorizer |
| 1 | Mortem |
| 1 | Rottrevore |
| 1 | Putrid Pile |
| 1 | Morta Skuld |
| 1 | Megaslaughter |
| 1 | Epitaph |
| 1 | Armooured Angel |
| 1 | Entrails |
| 1 | Armored Angel |
| 1 | Seance |
| 1 | Desecrator |
| 1 | Satanika |
| 1 | Sarcofago |
| 1 | Lobotomy |
| 1 | Nekrofilth |
| 1 | Gutalax |

Show all bands

Last logged in

2 years 5 months ago

Member for

6 years 1 month

Is following...


Turkey-man