Seany Genovese
Trade history
0 items received from others.
This member does not have any trade history.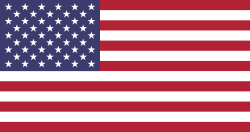 About
Tell us about yourself?:

Sup? I write reviews occasionally: thatblackmetaldude.wordpress.com

What's your reason for joining tshirtslayer?:

Do you goto any festivals or shows?:

Which bands are you into?:

How did you find out about TShirtSlayer? :

Seen the name thrown around

Last Seen Wearing

I have not marked anything as currently worn yet! sorry!
Last logged in

3 years 9 months ago

Upload stats

| Count | Type |
| --- | --- |
| 80 | TShirt or Longsleeve |
| 3 | Hooded Top |
| 4 | Battle Jacket |

Upload trade status

| Count | Type |
| --- | --- |
| 87 | Not for sale or trade |

Bands uploaded

| Count | Band |
| --- | --- |
| 3 | Converge |
| 2 | AC/DC |
| 2 | Trap Them |
| 2 | The Red Chord |
| 2 | Agathocles |
| 2 | Abigail |
| 2 | Bolt Thrower |
| 2 | Dysentery |
| 2 | Iron Maiden |
| 2 | Dropdead |
| 2 | Early Graves |
| 1 | Pageninetynine |
| 1 | Crematory |
| 1 | New Lows |
| 1 | Bowel Crust |
| 1 | Toxic Holocaust |
| 1 | Type O Negative |
| 1 | Amebix |
| 1 | Eyehategod |
| 1 | Cave In |
| 1 | Hatred Surge |
| 1 | Exodus |
| 1 | Composted |
| 1 | Unleashed |
| 1 | Deftones |
| 1 | Extreme Noise Terror |
| 1 | Tiamat |
| 1 | G.I.S.M. |
| 1 | Forest Of Remorse |
| 1 | Satanic Warmaster |
| 1 | Hirax |
| 1 | The Dillinger Escape Plan |
| 1 | Nails |
| 1 | Weekend Nachos |
| 1 | Extortion |
| 1 | Pantera |
| 1 | Between The Buried And Me |
| 1 | D.R.I. |
| 1 | Funeral Party |
| 1 | Gauze |
| 1 | Wormed |
| 1 | Bathtub Shitter |
| 1 | Behold... The Artctopus |
| 1 | Misfits |
| 1 | Xasthur |
| 1 | Scar Symmetry |
| 1 | Dispensing Of False Halos |
| 1 | Ramlord |
| 1 | Despise You |
| 1 | Indian Summer |
| 1 | BORIS |
| 1 | Neuraxis |
| 1 | Queen |
| 1 | Tombs |
| 1 | Crude |
| 1 | Burzum |
| 1 | Haemorrhage |
| 1 | Disrupt |
| 1 | Charles Bronson |
| 1 | Powerstance |
| 1 | Germs |
| 1 | Aus Rotten |
| 1 | Impaled |
| 1 | Circle Takes The Square |
| 1 | Capitalist Casualties |
| 1 | Sigh |
| 1 | Misery |
| 1 | Iced Earth |
| 1 | Rudimentary Peni |
| 1 | Cephalic Carnage |
| 1 | Subhumans |
| 1 | Pink Floyd |
| 1 | Thou |
| 1 | In Defence |
| 1 | Siege |
| 1 | Deviated Instinct |
| 1 | Gorement |
| 1 | Full Of Hell |
| 1 | Hedge Fund |
| 1 | Descendents |
| 1 | Sexcrement |
| 1 | Lärm |
| 1 | King Dude |
| 1 | Ulver |
| 1 | Cocteau Twins |
| 1 | Trash Talk |
| 1 | Cursed |
| 1 | Unholy Grave |
| 1 | The_Network |
| 1 | Messiah |
| 1 | Misery Index |
| 1 | Onmyouza |
| 1 | Infest |
| 1 | Imbroglio |
| 1 | Zyanose |
| 1 | Draize |
| 1 | Demoralizer |
| 1 | Chelsea Wolfe |
| 1 | Darkthrone |
| 1 | The Funeral Pyre |
| 1 | Zounds |
| 1 | Riistetyt |
| 1 | Das Oath |
| 1 | Envy |
| 1 | Swans |
| 1 | Emperor |
| 1 | Gaza |
| 1 | Circle |
| 1 | Black Flag |
| 1 | The Oath |
| 1 | Iwsmoffy |
| 1 | Discharge |
| 1 | Black Elk |
| 1 | Napalm Death |
| 1 | Dir En Grey |
| 1 | Los Crudos |
| 1 | Death In June |
| 1 | Jeromes Dream |
| 1 | Void |
| 1 | Grimm |
| 1 | Opeth |
| 1 | Holy Grail |
| 1 | Limp Wrist |
| 1 | Suburban Showdown |

Show all bands

Member for

7 years 11 months

Is following...


bad_american1992