Saint Juda
Trade history
0 items received from others
This member does not have any trade history.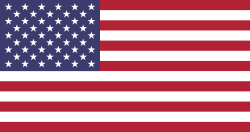 About
Tell us about yourself?:

19 year old dude hailing from long island NY

Which bands are you into?:

How did you find out about TShirtSlayer? :

Last Seen Wearing

I have not marked anything as currently worn yet! sorry!
Upload stats

Upload trade status

| Count | Type |
| --- | --- |
| 2 | Not for sale or trade |

Bands uploaded

| Count | Band |
| --- | --- |
| 2 | Mortician |
| 2 | Crowbar |
| 2 | Iron Monkey |
| 2 | Gwar |
| 2 | Haunt |
| 2 | Anthrax |
| 2 | Candlemass |
| 2 | Blasphemy |
| 2 | KING CRIMSON |
| 2 | Nunslaughter |
| 2 | Ghoul |
| 2 | Bathory |
| 2 | King Diamond |
| 2 | Neurosis |
| 2 | Obituary |
| 2 | Yellowgoat |
| 2 | Municipal Waste |
| 2 | Wolfbrigade |
| 2 | Visigoth |
| 2 | Burzum |
| 2 | Bolt Thrower |
| 2 | A Pale Horse Named Death |
| 2 | MENTORS |
| 2 | Come To Grief |
| 2 | Incantation |
| 2 | Morbid Saint |
| 1 | Sellsword |
| 1 | Baroness |
| 1 | Nocternity |
| 1 | Witchcraft |
| 1 | Uncle Acid & The Deadbeats |
| 1 | Integrity |
| 1 | Powerwolf |
| 1 | Dark Throne |
| 1 | Hoth |
| 1 | Hell Bent |
| 1 | Blood Incantation |
| 1 | Judas Priest |
| 1 | Red Fang |
| 1 | Eyeyhategod |
| 1 | Slayer |
| 1 | Black Sabbath |
| 1 | Melvins |
| 1 | Crytopsy |
| 1 | Possesed |
| 1 | Mayhem |
| 1 | Sunn O))) |
| 1 | Mortiis |
| 1 | Exodus |
| 1 | Speedwolf |
| 1 | Toxic Holocaust |
| 1 | Mastodon |
| 1 | Acid Bath |
| 1 | Witchfinder General |
| 1 | Twitching Tongues |
| 1 | Razor |
| 1 | Agalloch |
| 1 | Kansas |
| 1 | Eyehategod |
| 1 | Clutch |
| 1 | Sabaton |
| 1 | Full Of Hell |
| 1 | Hallows Eve |
| 1 | Kreator |
| 1 | Electric Wizard |
| 1 | Cirith Ungol |
| 1 | Queens Of The Stone Age |
| 1 | Tyr |
| 1 | Iron Maiden |
| 1 | Dying Fetus |
| 1 | Kamelot |
| 1 | Tool |
| 1 | Manilla Road |
| 1 | Sleep |
| 1 | Blue Öyster Cult |
| 1 | Thou |
| 1 | Manowar |
| 1 | Brutality |
| 1 | Imperial Triumphant |
| 1 | Cannabis Corpse |

Show all bands

Last logged in

1 month 2 weeks ago

Member for

2 years 11 months

Is following...


GoatWhore666, reapy_soa, Emootikoah, TheKvltIsAlive