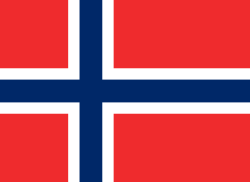 PForx
Primary tabs
Trade history
This member does not yet have any sent trade reviews/history
About
Tell us about yourself?:

M.P.D.S. F.O.A.D.
-
I'm Jonas. I'm an 19 year old metal punk dude from Oslo, Norway. I play bass and vocals in a black/speed metal band called Enter Obscurity as well as a couple of other metal/punk projects. I like certain types of Metal, Punk and Rock'n'Roll, and various combinations of the three, but I listen to a lot of other stuff too. I also like comics and grindhouse/exploitation style movies.
-

What's your reason for joining tshirtslayer?:

Checking out battlejackets and other stuff, connecting with other people with similar taste around the world.

Do you goto any festivals or shows?:

--FESTIVALS:
- Barrikadenfest (NO) - 2015
- Blitzfest (NO) - 2015
 - EngaJam (NO) - 2015, 2016
- Hellbotn Metalfest (NO) - 2015
- Kjeller'n Rock Festival (NO) - 2013
- Krater Festival (NO) - 2015
- K-Town Hardcore Fest - 2016
- Muskelrock (SE) - 2015, 2016
- Spydeberg Rock Festival (NO) - 2012
- Tons of Rock (NO) - 2014
- Øya Festival (NO) - 2015
-

Favourite album ?:

Darkthrone - Circle the Wagons & FOAD, Motörhead - Rock'N'Roll & Ace of Spades, Inepsy - City Weapons & Madness and Overkill, Slayer - Show No Mercy, Metallica - Kill 'Em All

Which bands are you into?:

How did you find out about TShirtSlayer? :

A) I was Googling for ideas for my battle jacket
B) I found it in an ancient grimoire and summoned it through an unholy ritual.
You choose...
Member for

8 years 1 month

Last logged in

4 years 3 days ago