PATHOGARBAGE666
Trade history
0 items received from others.
This member does not have any trade history.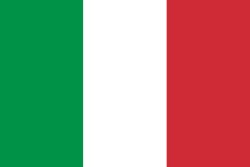 About
Tell us about yourself?:

collector of demos cds shirts into extreme goregrind and brutal Death metal

What's your reason for joining tshirtslayer?:

Do you goto any festivals or shows?:

obscene extreme festival, its a gore grind bday, xxx apada na tromba , bloodshed fest , any local sick gigs ,

Favourite album ?:

LDOH " the sounds of a rancid juice sloshing around your coffin"

Which bands are you into?:

How did you find out about TShirtSlayer? :

Last Seen Wearing

I have not marked anything as currently worn yet! sorry!
Last logged in

2 weeks 4 days ago

Member for

1 year 3 months

Upload stats

| Count | Type |
| --- | --- |
| 67 | TShirt or Longsleeve |
| 11 | Tape / Vinyl / CD / Recording etc |
| 4 | Patch |
| 1 | Hooded Top |

Upload trade status

| Count | Type |
| --- | --- |
| 53 | Sale or Trade |
| 1 | Sale only |
| 29 | Not for sale or trade |

Bands uploaded

| Count | Band |
| --- | --- |
| 3 | Septic Autopsy |
| 2 | Pentagram |
| 2 | Meat Shits |
| 2 | Baphomet's Blood |
| 2 | Cock And Ball Torture |
| 2 | Burzum |
| 2 | Napalm Death |
| 2 | Regurgitate |
| 2 | Panzerfaust |
| 1 | Goatreich 666 |
| 1 | Blutorden |
| 1 | Holocaust 666 |
| 1 | The County Medical Examiners |
| 1 | Katatonia |
| 1 | Nuclear Death |
| 1 | 2 Minuta Dreka |
| 1 | Nihil Nocturne |
| 1 | Der Nacht |
| 1 | Death SS |
| 1 | Tumour |
| 1 | Electric Wizard |
| 1 | Embryonic Cryptopathia |
| 1 | Haemorrhage |
| 1 | Satanic Warmaster Bilskilnir |
| 1 | Goatpenis |
| 1 | Extirpation |
| 1 | Urine Festival |
| 1 | Cannibal Corpse |
| 1 | Rottenness |
| 1 | Demoncy |
| 1 | Neurovisceral Exhumation |
| 1 | Pantheon |
| 1 | Abhor |
| 1 | HIPERMENORREA |
| 1 | Cryptic Slaughter |
| 1 | Catasexual Urge Motivation |
| 1 | Autophagia |
| 1 | Lymphatic Phlegm |
| 1 | Command |
| 1 | In League With Satan |
| 1 | Paracoccidioidomicosisproctitissarcomucosis |
| 1 | Hellhammer |
| 1 | Atavism |
| 1 | Ironia |
| 1 | Metallica |
| 1 | Shatargat |
| 1 | Warmonger |
| 1 | Macabre |
| 1 | Morbid Angel |
| 1 | Last Days Of Humanity |
| 1 | Sadistic Intent |
| 1 | Mortician |
| 1 | Anal Birth |
| 1 | Sarcosis |
| 1 | Obituary |
| 1 | Deaden |
| 1 | Atrax Morgue |
| 1 | Squash Bowels |
| 1 | Via Dolorosa |
| 1 | Goat Vulva |
| 1 | Liquidised |
| 1 | Gonkulator |
| 1 | Devourment |
| 1 | S.M.E.S. |
| 1 | Oxidised Razor |
| 1 | Sturm |
| 1 | Undertakers |
| 1 | Mutilated Infant |
| 1 | Fecal Body Incorporated |
| 1 | Autopsy |
| 1 | Bowel Stew |
| 1 | Blakagir |
| 1 | Meatal Ulcer |
| 1 | Wormclogged Blisters |
| 1 | Urinary Tract Infection From Severe Pus Clots |
| 1 | Morbid Goat Fornicator |
| 1 | Carbonized 16 Years Old Victim |
| 1 | Morke |
| 1 | Cripple Bastards |
| 1 | Human Offal Concealement |
| 1 | Decrepit Artery |
| 1 | Infernal Goat |
| 1 | Sanatorium |
| 1 | Unholy Archangel |
| 1 | Libido Airbag |
| 1 | Colostony Filter |
| 1 | Pungent Stench |
| 1 | Vulvectomy |
| 1 | Watain |
| 1 | Lucifugum |
| 1 | Dissolved |
| 1 | Utuk-xul |
| 1 | Incurable Misogyny |
| 1 | Der Sturmer |
| 1 | SVEST |
| 1 | Gut |
| 1 | ARCHGOAT |
| 1 | Impaled Nazarene |
| 1 | Striid |
| 1 | Slayer |
| 1 | Celtic Frost |
| 1 | URFAUST |
| 1 | Iron Maiden |
| 1 | Aryan Blood |
| 1 | Lichten Nacht |
| 1 | Morbid |
| 1 | Goatvomit |
| 1 | Carnival Of Carnage |

Show all bands

Friends


LSSAH, theshirtguy, brutalsadism, DoctorDeath, wallyache