Minty

Minty
is a TShirtSlayer supporter and wields the mighty sword!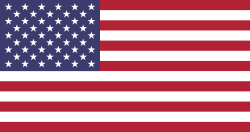 About
Tell us about yourself:

I'm a 25 year old metal head from the Mid-West of America. My love is Death Metal, but I also like Thrash, Heavy, Doom/Stoner, Black Speed, Power and pretty much everything else metal with the exception of Black Metal.

I'm the kind of person who believes everything has a price so if you see something you like that I have as "not for trade/sale" send me a pm with an offer or trade and we might be able to work something out. I have a wantlist for my current in my WANTED tab.

What's your reason for joining tshirtslayer?:

to show off and gawk at shirts and patches

Do you goto any festivals or shows?:

been going to any concert I can between Milwaukee and Chicago since 2009, but no festivals yet... :(

BANDS I'VE SEE LIVE
Kreator x2
Evile
Lazarus A.D. x? (local band I've seen countless times)
Jungle Rot x? (another local band)
Nile
Black Dhalia Murder x2
Skeletonwitch
Anthrax x2
Testament x2
Death Angel
Megadeth
Motörhead
Volbeat
Six Feet Under x2
Dying Fetus x2
Revocation x2
Iron Maiden
Alice Cooper
Cannibal Corpse x4
Exhumed
Cerebral Bore
Deicide
Putrid Pile
Exodus
Municipal Waste
Holy Grail
Morbid Saint
D.R.I.
Overkill
Death to All
Obituary x2
Massacre
Behemoth
Tribulation x2
Aeon
Sepultura
Destruction
Arsis
Micawber (great Death Metal from Wisconsin!)
Slayer
King Diamond
Hell Yeah (not good but it was cool to see Vinnie Paul play!)
Ghost x4
Cryptopsy
Abysmal Dawn
Voivod
Vektor
Macabre
Exmortus
Havok
Sleep

Favourite album ?:

Anthrax - AtL, Cannibal Corpse - TotM, Kyuss - WTSV, Sleep - Holy Mountain, Vektor - Black Future, Ghost - Opus, Gruesome - Savage Land

Which bands are you into?:

How did you find out about TShirtSlayer? :

same way as everyone else, googling kuttes

Last Seen Wearing

I have not marked anything as currently worn yet! sorry!
Last logged in

12 hours 17 min ago

Member for

1 year 7 months

Upload stats

| Count | Type |
| --- | --- |
| 15 | TShirt or Longsleeve |
| 7 | Tape / Vinyl / CD / Recording etc |
| 83 | Patch |
| 5 | Other Collectable |

Upload trade status

| Count | Type |
| --- | --- |
| 22 | Trade Only |
| 3 | Sold |
| 85 | Not for sale or trade |

Bands uploaded

| Count | Band |
| --- | --- |
| 8 | Cannibal Corpse |
| 5 | Sleep |
| 4 | Tribulation |
| 3 | Macabre |
| 3 | Asphyx |
| 3 | Ghost |
| 3 | Ghost B.C. |
| 2 | Morbid Saint |
| 2 | Violator |
| 2 | Skeletal Remains |
| 2 | Motörhead |
| 2 | Enforcer |
| 2 | Overkill |
| 2 | Voivod |
| 2 | Atheist |
| 2 | Vektor |
| 2 | Carcass |
| 2 | Sepultura |
| 2 | Spellcaster |
| 2 | Death |
| 2 | Repugnant |
| 2 | Morbid Angel |
| 2 | Deathhammer |
| 2 | Possessed |
| 2 | Toxic Holocaust |
| 2 | Electric Wizard |
| 2 | Jungle Rot |
| 2 | Gruesome |
| 2 | Venom |
| 1 | Vampire |
| 1 | Warbringer |
| 1 | At The Gates |
| 1 | Saint Vitus |
| 1 | Death To All |
| 1 | Revocation |
| 1 | Bastard Priest |
| 1 | Slayer |
| 1 | Suffocation |
| 1 | Kyuss |
| 1 | Demilich |
| 1 | Obituary |
| 1 | Grave |
| 1 | White Zombie |
| 1 | Monstrosity |
| 1 | Benediction |
| 1 | Budgie |
| 1 | Autopsy |
| 1 | Havok |
| 1 | Alice Cooper |
| 1 | Midnight |
| 1 | Master |
| 1 | Resurrection |
| 1 | Ultra-Violence |
| 1 | Incantation |
| 1 | Liege Lord |
| 1 | SSS |
| 1 | Sinister |
| 1 | Merciless (Swe) |
| 1 | Evile |
| 1 | NEKROMANTHEON |
| 1 | Merciless |
| 1 | Amon |
| 1 | Morbus Chron |
| 1 | Amorphis |
| 1 | Children Of Bodom |
| 1 | Amulet |
| 1 | Protector |
| 1 | Black Sabbath |
| 1 | INCUBUS |
| 1 | Six Feet Under |
| 1 | Skull Fist |
| 1 | Massacre |
| 1 | Reverend Bizarre |
| 1 | Bolt Thrower |
| 1 | Amon Amarth |
| 1 | Space Chaser |
| 1 | Nihilist |
| 1 | Triptykon |
| 1 | Anthrax |
| 1 | Sarcofago |

Show all bands

Friends


DoctorDeath, Darkness Unseen, cambotero, doomtilldeath, ercoke pasa de todo, deadmildred