metaled
Trade history
0 items received from others
This member does not have any trade history.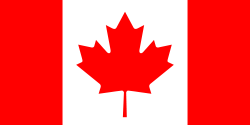 About
Tell us about yourself?:

Hey guys,
I'm from Vancouver, BC, Canada EH.
I first discovered metal back in the late 80s during a boring Physics class. My lab partner , "Orge" shared his ear bud with me. He said "Ed, listen to this". I was totally hooked when I heard the opening to "Aces High". I went out to purchase Power slave. I didn't hang around the guys in high school who listened to metal so I missed out on a lot but it's great catching up and discovering old school metal. The 90s were hard --Yes, I listened to Nirvana...since I found that in North America, metal was 'dead' so my buddy introduced me to European metal (Power metal, Symphonic metal, and German Thrash metal)....that's what got me thru the 90s! Gamma Ray, Helloween, Primal Fear, Nightwish, Stratovarius, Destruction, Sodom, The Black Album
Now, I listen to Thrash, old metal, and getting into technical death. Love bands that play fast and have great musicianship.
I've got 2 battle jackets. One is my favourite bands and other is a dedication to Motorhead and Lemmy RIP. The 3rd one I'm working on is pure Thrash bands.

What's your reason for joining tshirtslayer?:

Good place to share collections and battle jacket ideas

Do you goto any festivals or shows?:

Yeah, it's hard since I'm on the West Coast of Canada and fewer bands come up to Vancouver to play. Big European music fest, it's on my bucket list
I remember seeing Dio and Bruce Dickinson in a small bar in the 90s.

haha - featured in a local news channel when Maiden came to town (I was a few beers in) see about 1 minute
https://www.citynews1130.com/video/2019/09/04/iron-maiden-rocks-vancouver/

Which bands are you into?:

How did you find out about TShirtSlayer? :

Last Seen Wearing

I have not marked anything as currently worn yet! sorry!
Upload stats

| Count | Type |
| --- | --- |
| 7 | TShirt or Longsleeve |
| 1 | Pin / Badge |
| 5 | Patch |
| 2 | Other Collectable |
| 3 | Battle Jacket |

Upload trade status

| Count | Type |
| --- | --- |
| 18 | Not for sale or trade |

Bands uploaded

| Count | Band |
| --- | --- |
| 5 | Kalmah |
| 3 | Death Angel |
| 3 | Kreator |
| 3 | Warbringer |
| 2 | Megadeth |
| 2 | 3 Inches Of Blood |
| 2 | Destruction |
| 2 | Exmortus |
| 2 | Toxic Holocaust |
| 2 | Exumer |
| 2 | Motörhead |
| 2 | Jeff Hanneman |
| 2 | Slayer |
| 2 | Overkill |
| 2 | Arch Enemy |
| 2 | Metallica |
| 2 | Artillery |
| 2 | Iced Earth |
| 2 | Exodus |
| 2 | HammerFall |
| 1 | Iron Maiden |
| 1 | Violator |
| 1 | Helloween |
| 1 | Heathen |
| 1 | Venom |
| 1 | Cliff Burton |
| 1 | Gamma Ray |
| 1 | Sabaton |
| 1 | Guns N' Roses |
| 1 | Insomnium |
| 1 | AC/DC |
| 1 | Visions Of Atlantis |
| 1 | Evile |
| 1 | Havok |
| 1 | Ensiferum |
| 1 | Judas Priest |
| 1 | Children Of Bodem |
| 1 | Black Sabbath |
| 1 | Sepultura |
| 1 | Sodom |
| 1 | Amon Amarth |
| 1 | Annihilator |
| 1 | Anthrax |
| 1 | Dio |
| 1 | Testament |
| 1 | Razor |

Show all bands

Last logged in

3 weeks 22 hours ago

Member for

2 years 1 month

Is following...

No friends added/following