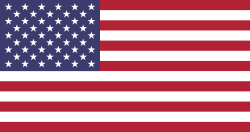 Metal Panther 54
Primary tabs
Trade history
This member does not yet have any sent trade reviews/history
About
Tell us about yourself?:

I'm from Pittsburgh, PA. Into a lot of bands anywhere from Twisted Sister to Cannibal Corpse. I've been collecting since my sophmore year of high school (2010-2011).

What's your reason for joining tshirtslayer?:

I love metal music and memorabillia.

Do you goto any festivals or shows?:

Tours/Festivals:
Mayhem Festival 2011, 2013, 2014, 2015
The Tour 2012
Legends of Thrash Tour 2013
Redeemer of Souls Tour 2014
An Evening With: Machine Head 2015
The Sound of Thunder Tour 2015
Summer's Last Stand Tour 2015
Cannibal Corpse/Cattle Decap Tour 2015
Winter Warriors Tour 2015
Lamb of God Tour 2016
Testament/Carcass Tour 2016
5FDP/Shinedown Tour 2016
Spend A Night With Alice Cooper 2016
Disturbed/Breaking Benjamin Tour 2016
In Sight of Days Sinking Tour 2016
Scar Symmetry North American Tour 2016
Food Truck & Rock Carnival 2016
Silence In The Snow Fall Tour 2016
Curse of the Dead Tour 2016
A Matrimony Made… In Sickness and in Hell Tour 2016
TSO Ghosts of Christmas Eve Winter Tour 2016
Jackyl Rowdyco Tour 2017
Sabaton The Last Tour 2017
Obituary East Coast Redneck Run 2017
Morbid Angel 2017 North American Tour 2017
Bach in Hell Tour 2017
Megadeth/Meshuggah Tour 2017
Avatar Tour 2017
Alice Cooper Band Pre-Show Party 2017
Metal Alliance Tour 2017
UFO/Saxon British Invasion Tour 2017
Dee Snider Tour 2017
Children Of Bodom 20 Years Down and Dirty Anniversary Tour
Killthrax Tour II 2018
An Evening with Machine Head 2018
Mr. Pickles Thrashtacular Tour 2018
Dokken Tour 2018
Firepower Tour 2018
Buckethead Tour 2018
God Damn Evil World Tour 2018
Diamond Head Tour 2018
Rebuild to Tour 2018
Jungle Rot Tour 2018
Slayer Final World Tour 2018
Operation: Mindcrime 30th Anniversary Tour 2018
Devastation of the Nation Tour 2018
Twins of Evil 2 tour
Bands by Year:
2011:
Disturbed
Godsmack
Megadeth
Trivium
Machine Head
2012:
Twisted Sister
Great White
KISS
Motley Crue
The Treatment
2013:
Rob Zombie
Five Finger Death Punch
Mastodon
Amon Amarth
Children of Bodom
Machine Head
Born of Osiris
Kreator
Overkill
Warbringer
Slayer
Gojiria
4Arm
2014:
Bret Michaels
28 North
Korn
Trivium
Cannibal Corpse
Suicide Silence
Darkest Hour
Wretched
Motley Crue
Alice Cooper
The Raskins
Judas Priest
Steel Panther
2015:
Machine Head
Twisted Sister
Four by Fate
Slayer
King Diamond
Hellyeah
Whitechapel
Thy Art Is Murder
Jungle Rot
Sister Sin
Shattered Sun
Slipknot
Lamb of God
Bullet for my Valentine
Motionless in White
Cannibal Corpse
Cattle Decapitation
Soreption
No Reason To Live (Local Pittsburgh Band)
Battlecross
Havok
Nekrogoblikon
Black Fast
Talion (Local Pittsburgh Band)
2016:
Lamb of God
Anthrax
Deafheaven
Power Trip
Testament
Carcass
No Reason To Live (Local Pittsburgh Band)
Five Finger Death Punch
Shinedown
P.O.D.
Alice Cooper
Disturbed
Breaking Benjamin
Alter Bridge
Saint Asonia
Black Fast
Talion (Local Pittsburgh Band)
Scar Symmetry
Arsis
Shattered Sun
Painted In Exile
Crucible Of Hate (Local Ohio Band)
Letters To The Blind (Local Ohio Band)
Alice Cooper
Blue Oyster Cult
Twisted Sister
Overkill
Daughtry (Not thrilled about)
Ace Frehley
Jackyl
Sebastian Bach
Jim Breuer and the Loud & Rowdy
Trivium
Sabaton
Huntress
Skeletonwitch
Iron Reagan
Oathbreaker
Homewrecker
Carcass
Deafheaven
Inter Arma
No Reason To Live (Local Pittsburgh Band)
Trans-Siberian Orchestra
2017:
Jackyl
Dying Breed (Local Pittsburgh Band)
Sound Servent (Local Pittsburgh Band)
Sabaton
Leave's Eyes
Battle Beast
Obituary
Gruesome
Post Mortal Possession (Local Pittsburgh Band)
Victims of Contagion (Local Pittsburgh Band)
Morbid Angel
Suffocation
Revocation
Withered
Sebastian Bach
Silk9 (Local Pittsburgh Band)
Megadeth
Meshuggah
Tesseract
Lillake
Avatar
Alice Cooper Band
Overkill
Crowbar
Havok
Black Fast
Invidia
U.F.O.
Saxon
Jared James Nickels
Dee Snider
Killcode
Children Of Bodom
Carach Angren
Lost Society
Uncured
2018:
Havok
Leprosy (Local Pittsburgh Band)
Whitethrash (Local Pittsburgh Band)
Machine Head
Exodus
No Reason To Live (Local Pittsburgh Band)
Leprosy (Local Pittsburgh Band)
Dokken
Red Reign
Silk9 (Local Pittsburgh Band)
Judas Priest
Saxon
Black Star Riders
Buckethead
Stryper
Diamond Head
Flotsam and Jetsam
Hammerfall
Leprosy (PA Band)
Jungle Rot
Slayer
Lamb of God
Anthrax
Behemoth
Testament
Geoff Tate's Operation Mindceime
Aborted
Psycroptic
Ingested
Disentomb
Arkaik
Venom Prison
Signs of the Swarm
Post Mortal Possession (PA Band)
Rob Zombie
Marylin Manson

Favourite album ?:

Twisted Sister- Stay Hungry

Which bands are you into?:

How did you find out about TShirtSlayer? :

idk how but i think through google images.
Member for

8 years 5 months

Last logged in

11 months 3 weeks ago