maidenfan620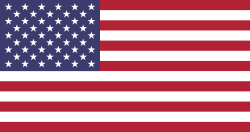 About
Tell us about yourself?:

I'm 22 and am from Southern California, now living in North Texas of the United States. Been into Heavy Metal since I was in the sixth grade. It all started when a friend showed me Master of Puppets. My favorite band is Iron Maiden, and other than them, choosing among others is like choosing between children. I love going to shows (of course!) and collecting patches is a passion of mine. I had a Heavy Metal Club when I was in high school as well. I would only get, like, 3 people in there each week, but that was all we needed! I've also got one of the most metal jobs being the handler of rotting animal flesh... or a butcher, whichever you prefer! \m/

WANT LIST ------------------------------------------
Annihilator: Never Neverland (Woven)

Successful Trades/Purchases with ---------
ThrashMetal1983
DamageIncDEB
thrashing_death
CDNTHRASHA
PowerThrashingDeath
almostwilt
joecubbie
Daniel de Lange
Knightwhosayni
HeavyManiac
DevilzForce
VoiceOfTheSoul
AcCobra1583
Beer Destroyer
heavymetalsuperstar
StereoDeth
Michael1071

What's your reason for joining tshirtslayer?:

Talk Metal, share my collection of... STUFF, and find some cool shirts/patches

Do you goto any festivals or shows?:

Big 4 in Indio, CA - 2011
Mayhem Festival - 2012
Gigantour - 2012
Battle of San Bernardino - 2013
Mayhem Festival - 2015
Knotfest - 2015
I wish I lived in Europe....

All the bands I've seen ---------------------------
Testament (x3)
Megadeth (x4)
Slayer (x4)
Anthrax (x3)
Metallica
Thin Lizzy
Black Label Society
Judas Priest (x3)
Lacuna Coil
Volbeat (x4)
Motorhead (x2)
Slipknot
White Wizzard
Bonded by Blood
Vektor
4arm
Overkill (x3)
Coheed & Cambria
Iron Maiden (x3)
Danko Jones
Black Sabbath
Kaustik
Why We Kill
Night Demon
Havok
Sabaton
Lazerwolf
Holy Grail
Orange Goblin
Diamond Plate
Battlecross (x2)
3 Inches of Blood
Death Angel
Kreator
Trivium (x2)
King Diamond (x2)
Steel Panther
Sanctuary
Sister Sin
Jungle Rot
Hellyeah
Red Fang
Goatwhore
At the Gates
Body Count
GWAR
Corrosion of Conformity
Mastodon
KoRn
Killswitch Engage
Ghost

Which bands are you into?:

How did you find out about TShirtSlayer? :

I found Tshirtslayer through a friend of mine who told me about it and said I should post pictures of my battlejacket(s), t-shirts, and such.
Upload stats

| Count | Type |
| --- | --- |
| 46 | TShirt or Longsleeve |
| 8 | Tape / Vinyl / CD / Recording etc |
| 38 | Patch |
| 5 | Other Collectable |
| 7 | Battle Jacket |

Upload trade status

| Count | Type |
| --- | --- |
| 2 | Sale or Trade |
| 102 | Not for sale or trade |

Bands uploaded

| Count | Band |
| --- | --- |
| 19 | Iron Maiden |
| 17 | Megadeth |
| 15 | Metallica |
| 12 | Judas Priest |
| 12 | Slayer |
| 9 | Anthrax |
| 8 | Testament |
| 7 | Black Sabbath |
| 7 | King Diamond |
| 7 | Volbeat |
| 6 | Motörhead |
| 6 | Sanctuary |
| 6 | Candlemass |
| 5 | Kreator |
| 5 | Overkill |
| 5 | Nuclear Assault |
| 5 | Iced Earth |
| 5 | Sodom |
| 4 | Death |
| 4 | Diamond Head |
| 4 | Vio-Lence |
| 4 | Pantera |
| 4 | Voivod |
| 4 | Helloween |
| 4 | Sabaton |
| 3 | Vektor |
| 3 | Exodus |
| 3 | Accept |
| 3 | Led Zeppelin |
| 3 | Rainbow |
| 3 | Scorpions |
| 3 | D.R.I. |
| 3 | Tygers Of Pan Tang |
| 3 | Saxon |
| 3 | Evile |
| 2 | Enforcer |
| 2 | Mortal Sin |
| 2 | Rush |
| 2 | Mercyful Fate |
| 2 | Dio |
| 2 | Tank |
| 2 | Tool |
| 2 | Cathedral |
| 2 | Metal Church |
| 2 | Trouble |
| 2 | Destruction |
| 2 | Holy Grail |
| 2 | Savatage |
| 2 | AC/DC |
| 2 | Gama Bomb |
| 2 | Anvil |
| 2 | Toxik |
| 1 | Death Angel |
| 1 | Bathory |
| 1 | Donded By Blood |
| 1 | Blind Guardian |
| 1 | Y&T |
| 1 | Havok |
| 1 | Flotsam And Jetsam |
| 1 | Orange Goblin |
| 1 | Running Wild |
| 1 | Queensryche |
| 1 | Amon Amarth |
| 1 | Lacuna Coil |
| 1 | Dominus |
| 1 | Venom |
| 1 | Bonded By Blood |
| 1 | Kiss |
| 1 | Angel Witch |
| 1 | NWOBHM |
| 1 | Dream Theater |
| 1 | Celtic Frost |
| 1 | Ozzy Osbourne |

Show all bands

Last logged in

1 year 11 months ago

Member for

7 years 9 months

Is following...


AcCobra1583, joecubbie, metallica5000, AgentOrange666, maidenfan0399, Hellawaits85, 90MaidenFan, thrashing_death, DamageIncDEB, ThrashMetal1983