machie the apache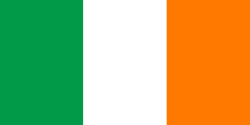 About
Tell us about yourself?:

Irish Metal Minion, particularly into Death Doom since the dark depths of puberty.

WANTS: PARADISE LOST - SHADES OF GOD (or any Pre ICON) / MY DYING BRIDE - TURN LOOSE THE SWANS + AS THE FLOWER WITHERS / IRON MAIDEN - SEVENTH SON / TYPE O NEGATIVE / CARCASS / BOLT THROWER/ ENTOMBED . If ya got any of these we're in business

What's your reason for joining tshirtslayer?:

Made the mistake of not holding onto a lot of my shirts and now plan to right this wrong

Do you goto any festivals or shows?:

Been to Hellfest a few times including With Full Force and Graspop. Not to mention the countless amount of gigs over the years

Which bands are you into?:

How did you find out about TShirtSlayer? :

I was trawling for shirts when I stumbled upon it

Last Seen Wearing

I have not marked anything as currently worn yet! sorry!
Last logged in

11 hours 1 min ago

Upload stats

| Count | Type |
| --- | --- |
| 122 | TShirt or Longsleeve |
| 2 | Other Collectable |
| 1 | Hooded Top |
| 1 | Battle Jacket |

Upload trade status

| Count | Type |
| --- | --- |
| 22 | Trade Only |
| 3 | Sold |
| 66 | Sale or Trade |
| 1 | Sale only |
| 34 | Not for sale or trade |

Bands uploaded

| Count | Band |
| --- | --- |
| 6 | Entombed |
| 5 | Megadeth |
| 5 | Paradise Lost |
| 4 | Carcass |
| 4 | Type O Negative |
| 4 | Cathedral |
| 4 | Danzig |
| 3 | Iron Maiden |
| 3 | Guns N' Roses |
| 3 | Deafheaven |
| 3 | AC/DC |
| 3 | Metallica |
| 2 | Sepultura |
| 2 | Pink Floyd |
| 2 | Haunt |
| 2 | Led Zeppelin |
| 2 | Dimmu Borgir |
| 2 | Darkthrone |
| 2 | Pantera |
| 2 | Graveyard |
| 2 | New York Dolls |
| 2 | With Full Force |
| 2 | Death |
| 2 | Whitesnake |
| 2 | Black Sabbath |
| 2 | Anathema |
| 2 | Mötley Crüe |
| 1 | Compilation Of Death Fanzine |
| 1 | Neurosis |
| 1 | The Crawling |
| 1 | My Dying Bride |
| 1 | Queen |
| 1 | Ten Ton Slug |
| 1 | The Sisters Of Mercy |
| 1 | Obituary |
| 1 | Weed Priest |
| 1 | Motörhead |
| 1 | Conan |
| 1 | The Almighty |
| 1 | Burzum |
| 1 | Compulsion |
| 1 | Wrekmeister Harmonies |
| 1 | Nine Inch Nails |
| 1 | Sabbat (JPN) |
| 1 | Anthrax |
| 1 | Michael Jackson |
| 1 | Bon Jovi |
| 1 | Saint Vitus |
| 1 | Venom |
| 1 | The Rolling Stones |
| 1 | Wolves In The Throne Room |
| 1 | Chelsea Wolfe |
| 1 | Slayer |
| 1 | Skid Row |
| 1 | Trouble |
| 1 | Dark Tranquillity |
| 1 | Roger Waters |
| 1 | Pentagram |
| 1 | Rob Zombie |
| 1 | Nirvana |
| 1 | Uncle Acid & The Deadbeats |
| 1 | Faith No More |
| 1 | Cuerno |
| 1 | Crash Diet |
| 1 | Swallow The Sun |
| 1 | Nocturnus |
| 1 | Ramones |
| 1 | St. Vitus |
| 1 | Jofama |
| 1 | Weedeater |
| 1 | Power Trip |
| 1 | Bathory |
| 1 | Hellfest |
| 1 | Testament |
| 1 | Primordial |
| 1 | Hooded Menace |
| 1 | Cannibal Corpse |
| 1 | Dio |
| 1 | Katatonia |

Show all bands

Member for

4 years 12 months

Is following...


Pedromusatti, nespihte, Gdkb2000, dreadhead, CARCASSasia, 13th Moon, hand-gerd, TheGirlWhoWasDeath, Fireofgodslove, fall in disease, ulfskeptr88, Carovoivod, NinjaFighter, PlayOnTen, SeanScoil, DoctorDeath