lordrul
Trade history
10 items received from others
This member does not have any trade history.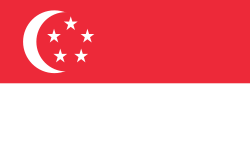 About
Tell us about yourself?:

Basically I collect anything death metal related. I'm a fan of death metal since the 90s, I'm a friendly guy and although I have many friends, I like to keep to myself most of the time.

What's your reason for joining tshirtslayer?:

I like to look at vintage Metal T-shirts

Do you goto any festivals or shows?:

Not really, just local shows and shows around the region.

Which bands are you into?:

How did you find out about TShirtSlayer? :

Last Seen Wearing

I have not marked anything as currently worn yet! sorry!
Upload stats

| Count | Type |
| --- | --- |
| 111 | TShirt or Longsleeve |
| 6 | Tape / Vinyl / CD / Recording etc |
| 4 | Patch |
| 3 | Other Collectable |

Upload trade status

| Count | Type |
| --- | --- |
| 82 | Sold |
| 4 | Sale or Trade |
| 1 | Sale only |
| 37 | Not for sale or trade |

Bands uploaded

| Count | Band |
| --- | --- |
| 9 | Anatomia |
| 7 | Grave |
| 6 | Paradise Lost |
| 5 | My Dying Bride |
| 5 | Dark Tranquillity |
| 4 | Master |
| 4 | Six Feet Under |
| 4 | Demilich |
| 3 | Korpse |
| 3 | Morbid Angel |
| 3 | Convulse |
| 3 | Haemorrhage |
| 2 | Immolation |
| 2 | Bolt Thrower |
| 2 | Cryptopsy |
| 2 | The Gates Of Slumber |
| 2 | Lucifericon |
| 2 | Pagan Altar |
| 2 | Obituary |
| 2 | Centinex |
| 2 | Adramelech |
| 2 | Khert-Neter |
| 2 | Entombed |
| 2 | Gorguts |
| 2 | Autopsy |
| 2 | Gorefest |
| 2 | Pestilence |
| 2 | INHUMATE |
| 2 | At The Gates |
| 2 | Necros Christos |
| 2 | Machetazo |
| 1 | Trauma |
| 1 | Generichrist |
| 1 | Dismember |
| 1 | Eternal Solstice |
| 1 | Malevolent Creation |
| 1 | Die Apokalyptishen Reiter |
| 1 | Sounds Of Death |
| 1 | Insision |
| 1 | Mercyless |
| 1 | Cephalic Carnage |
| 1 | GENERAL SURGERY |
| 1 | Sepsism |
| 1 | Burzum |
| 1 | Pentacle |
| 1 | God Dethroned |
| 1 | The Gathering |
| 1 | Anathema |
| 1 | Ghoul |
| 1 | Broken Hope |
| 1 | Obliteration |
| 1 | Nucleus |
| 1 | Officium Triste |
| 1 | Avulsed |
| 1 | Impaled |
| 1 | Unleashed |
| 1 | Mordeth |
| 1 | Cadaveric Fumes |
| 1 | Sepultura |
| 1 | Deceased |
| 1 | Catasexual Urge Motivation |
| 1 | Terrorizer |
| 1 | Phlebotomized |
| 1 | Serpentcult |
| 1 | Phrenelith |
| 1 | Fear Factory |
| 1 | Nasum |
| 1 | Scrambled Defuncts |
| 1 | Poison |
| 1 | Napalm Death |
| 1 | Vallenfyre |
| 1 | Artillery |
| 1 | Cathedral |
| 1 | Neuraxis |
| 1 | Nile |
| 1 | Repugnant |
| 1 | Repulsion |
| 1 | In Flames |
| 1 | Viogression |
| 1 | Demigod |
| 1 | Armageddon |
| 1 | Carnage |
| 1 | Oppressor |
| 1 | Dismember - Like An Everflowing Stream |
| 1 | Meshuggah |
| 1 | Wongraven |
| 1 | Nihilist |
| 1 | Dark Funeral |
| 1 | Gutted |
| 1 | EMBALMER |
| 1 | Abhorer |
| 1 | Vader |
| 1 | Edge Of Sanity |
| 1 | Hypocrisy |
| 1 | Saturnus |
| 1 | Mystifier |
| 1 | Asphyx |
| 1 | Megaslaughter |
| 1 | Isole |
| 1 | Inquisition |
| 1 | Ataraxie |
| 1 | Benediction |
| 1 | Coercion |
| 1 | Behexen |
| 1 | Trauma (PL) |
| 1 | Necrocurse |
| 1 | Defiled |
| 1 | Die Apokalyptischen Reiter |
| 1 | Acrostichon |
| 1 | Krabathor |
| 1 | Vomitory |
| 1 | Neftaraka |
| 1 | Dissect |
| 1 | Brutal Truth |

Show all bands

Last logged in

4 days 6 hours ago

Member for

9 years 7 months

Is following...


juanjotec, Zaffyvan, kakodaimonos, maanelyst, Moorion, primordial_hordes, Daemyon, Desolation Path, StG44, DCLXVI, Exhumator666, meaningless