lifedecay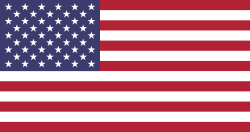 About
Tell us about yourself?:

I got into punk back in 1993 and metal sometime soon after... Music is my life's blood. It is one of the most important things that is incorporated into many facets of my life.... I mostly listen to 90's era Norwegian Black Metal, Pagan Metal, 80's and 90's UK and Scandinavian Metal, and Metallic Crust...

I am very passionate about vintage metal shirts as well as having a large collection of them. I have posted the majority of my shirts on Instagram (you can find me and my collection under the username "moderndarkage"), but I've not posted nearly as much on tshirtslayer. I'll be adding more shirts to my tshirtslayer profile in the future when I have the time.

CHEERS!! \m/

What's your reason for joining tshirtslayer?:

Fiendish Collector of rare and vintage T-Shirts!!!

Do you goto any festivals or shows?:

Yep, but mostly local shows. Any larger gigs for metal bands are not around where I am. I have to travel about 100 miles to see any good metal bands on tour.

Favourite album ?:

Satyricon - the Shadowthrone

Which bands are you into?:

How did you find out about TShirtSlayer? :

While Google Image Searching...