Kvltdad

Kvltdad
is a TShirtSlayer supporter and wields the mighty sword!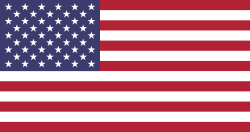 About
Tell us about yourself?:

I play guitar in Dakhma (Pennsylvania, USA)
dakhma717.bandcamp.com
Straight edge
Fan of metal, hardcore, and more

What's your reason for joining tshirtslayer?:

Do you goto any festivals or shows?:

Don't go to festivals, but shows whenever I can

Which bands are you into?:

How did you find out about TShirtSlayer? :

Last Seen Wearing

I have not marked anything as currently worn yet! sorry!
Last logged in

2 hours 16 min ago

Upload stats

| Count | Type |
| --- | --- |
| 75 | TShirt or Longsleeve |
| 13 | Patch |
| 4 | Other Collectable |
| 6 | Hooded Top |
| 8 | Battle Jacket |

Upload trade status

| Count | Type |
| --- | --- |
| 10 | Trade Only |
| 1 | Sold |
| 17 | Sale or Trade |
| 1 | Sale only |
| 77 | Not for sale or trade |

Bands uploaded

| Count | Band |
| --- | --- |
| 14 | Slayer |
| 13 | Morbid Angel |
| 12 | Tool |
| 8 | Carcass |
| 7 | Megadeth |
| 7 | Metallica |
| 7 | Type O Negative |
| 6 | Blood Incantation |
| 6 | Full Of Hell |
| 6 | Suffocation |
| 6 | Mayhem |
| 5 | The Black Dahlia Murder |
| 5 | Binary |
| 4 | Artificial Brain |
| 4 | Sepultura |
| 4 | Woods Of Ypres |
| 4 | Cattle Decapitation |
| 4 | Bolt Thrower |
| 3 | Emperor |
| 3 | Nails |
| 3 | Deafheaven |
| 3 | Touché Amoré |
| 3 | Yellow Eyes |
| 3 | Vitriol |
| 3 | Cannibal Corpse |
| 3 | Municipal Waste |
| 3 | Lifelover |
| 3 | Darkthrone |
| 3 | Revenge |
| 3 | Pestilence |
| 3 | Dismember |
| 3 | Nothing |
| 3 | Cryptopsy |
| 2 | Death |
| 2 | Gorguts |
| 2 | Immolation |
| 2 | Spectral Voice |
| 2 | Deathspell Omega |
| 2 | Disentomb |
| 2 | Батюшка |
| 2 | Overkill |
| 2 | Pantera |
| 2 | Voivod |
| 2 | Dakhma |
| 2 | Queensryche |
| 2 | Entombed |
| 2 | At The Gates |
| 2 | Pig Destroyer |
| 2 | Opeth |
| 2 | Sanction |
| 1 | Season Of Mist |
| 1 | Leviathan |
| 1 | Integrity |
| 1 | Archspire |
| 1 | Earth Crisis |
| 1 | Revocation |
| 1 | Led Zeppelin |
| 1 | Iron Maiden |
| 1 | Lil Ugly Mane |
| 1 | Outer Heaven |
| 1 | Queens Of The Stone Age |
| 1 | Good Clean Fun |
| 1 | Father Befouled |
| 1 | Yes |
| 1 | Necrot |
| 1 | D.R.I. |
| 1 | Mercy Blow |
| 1 | Encoffination |
| 1 | Minor Threat |
| 1 | Vein |
| 1 | Xasthur |
| 1 | Henry Rollins |
| 1 | Left Behind |
| 1 | URFAUST |
| 1 | Ecostrike |
| 1 | Mortifera |
| 1 | Inclination |

Show all bands

Member for

1 year 3 months

Is following...


meetyourmaster, kakodaimonos, solsticesolitude