Knut_Erik

Knut_Erik
is a TShirtSlayer supporter and wields the mighty sword!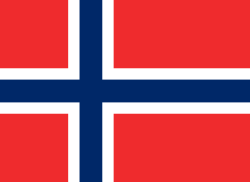 About
Tell us about yourself?:

From Norway. Collecting shirts since early 90s

What's your reason for joining tshirtslayer?:

Buy and sell. Get in touch if you want to buy any of my shirts.

Do you goto any festivals or shows?:

Which bands are you into?:

How did you find out about TShirtSlayer? :

Last Seen Wearing

I have not marked anything as currently worn yet! sorry!
Upload stats

| Count | Type |
| --- | --- |
| 201 | TShirt or Longsleeve |
| 1 | Tape / Vinyl / CD / Recording etc |
| 2 | Pin / Badge |
| 6 | Patch |
| 14 | Other Collectable |
| 7 | Hooded Top |
| 1 | Battle Jacket |

Upload trade status

| Count | Type |
| --- | --- |
| 6 | Trade Only |
| 34 | Sold |
| 37 | Sale or Trade |
| 3 | Sale only |
| 152 | Not for sale or trade |

Bands uploaded

| Count | Band |
| --- | --- |
| 53 | Watain |
| 19 | Festival |
| 17 | Iron Maiden |
| 14 | Darkthrone |
| 12 | Motörhead |
| 8 | Sortilegia |
| 7 | Bathory |
| 6 | Behexen |
| 4 | Gorgoroth |
| 4 | One Tail One Head |
| 4 | Kiss |
| 3 | Deströyer 666 |
| 3 | Marduk |
| 3 | Degial |
| 3 | Emperor |
| 3 | Crucified Barbara |
| 3 | Immortal |
| 3 | Black Shadows Tattoos |
| 3 | Slayer |
| 3 | Dead To This World |
| 2 | Judas Priest |
| 2 | Morbid Angel |
| 2 | Necrophobic |
| 2 | The Batallion |
| 2 | Mare |
| 2 | Waklevören |
| 2 | Satyricon |
| 2 | Beherit |
| 2 | Mayhem |
| 2 | Kaosritual |
| 2 | Nifelheim |
| 2 | Mötley Crüe |
| 2 | King Diamond |
| 2 | Dissection |
| 1 | In Solitude |
| 1 | Candlemass |
| 1 | Djevel |
| 1 | Dimmu Borgir |
| 1 | Cannibal Corpse |
| 1 | Cathedral |
| 1 | DCD Store - FTW |
| 1 | Burzum |
| 1 | Usurper |
| 1 | Ritual Death |
| 1 | Isengard |
| 1 | Year Of The Goat |
| 1 | Twisted Sister |
| 1 | Audrey Horne |
| 1 | AC/DC |
| 1 | Nettlecarrier |
| 1 | Enslaved |
| 1 | Necrophagia |
| 1 | Bölzer |
| 1 | Mercyful Fate |
| 1 | Velvet Revolver |
| 1 | Sorhin |
| 1 | Irkallian Oracle |
| 1 | Studfaust |
| 1 | KHOLD |
| 1 | ARCHGOAT |
| 1 | Sargeist |
| 1 | Lobotomized |
| 1 | Necrocurse |
| 1 | Kadotus |
| 1 | Obituary |
| 1 | Bömbers |
| 1 | Repugnant |
| 1 | Ramones |
| 1 | Red Harvest |
| 1 | Anti Sweden |
| 1 | Katharsis |
| 1 | Kreator |
| 1 | Aura Noir |
| 1 | Old Funeral |
| 1 | Metallica |

Show all bands

Last logged in

7 hours 47 min ago

Member for

1 year 4 days

Is following...


George21, Temphioth, ingebrigt83, Cult Never Dies, cm, Tylden