Johnny-Eyeball
Trade history
1 bad seller/trader reviews
1 great seller/trader reviews
3 items received from others
More info click here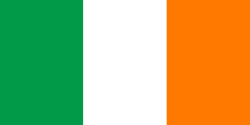 About
Tell us about yourself?:

No.

Wantlist:

Summoning - Lugburz woven patch.
Iced Earth - Burnt Offerings woven bootleg patch.
Immortal - All Shall Fall woven patch. (The yellow text version, not the album cover.)
Helloween - Pumpkin woven patch. (Square version.)

Any woven Helloween patch I don't already own.

What's your reason for joining tshirtslayer?:

Check out everyone's stuff and share my own.

Do you goto any festivals or shows?:

Sometimes. Last gig was Vektor last August.

Favourite album ?:

Demonaz - March of the Norse

Which bands are you into?:

How did you find out about TShirtSlayer? :

Last Seen Wearing

I have not marked anything as currently worn yet! sorry!
Upload stats

| Count | Type |
| --- | --- |
| 10 | TShirt or Longsleeve |
| 4 | Tape / Vinyl / CD / Recording etc |
| 34 | Patch |
| 21 | Other Collectable |
| 3 | Hooded Top |
| 2 | Battle Jacket |

Upload trade status

| Count | Type |
| --- | --- |
| 3 | Trade Only |
| 1 | Sale or Trade |
| 12 | Sale only |
| 58 | Not for sale or trade |

Bands uploaded

| Count | Band |
| --- | --- |
| 40 | Helloween |
| 9 | Death |
| 5 | Immortal |
| 5 | Demonaz |
| 4 | Pink Cream 69 |
| 4 | Gamma Ray |
| 4 | Sabaton |
| 4 | Iced Earth |
| 4 | Grim Reaper |
| 4 | Crimson Glory |
| 3 | Bathory |
| 3 | Iron Maiden |
| 3 | Voivod |
| 3 | Sonata Arctica |
| 3 | Eluveitie |
| 3 | Cruachan |
| 2 | Burzum |
| 2 | Cynic |
| 2 | Slayer |
| 2 | Megadeth |
| 2 | Dissection |
| 2 | Vektor |
| 2 | Judas Priest |
| 2 | Wintersun |
| 2 | Powerglove |
| 2 | Lost Horizon |
| 2 | Hibria |
| 2 | Gorgoroth |
| 2 | Drudkh |
| 2 | Pizza Trollz |
| 1 | Pharaoh |
| 1 | Sortilege |
| 1 | Obituary |
| 1 | Dream Theater |
| 1 | I |
| 1 | Atheist |
| 1 | Faith No More |
| 1 | Necrophagist |
| 1 | Equilibrium |
| 1 | Gwar |
| 1 | Watain |
| 1 | Machinae Supremacy |
| 1 | Aura Noir |
| 1 | Pyramaze |
| 1 | Flame |
| 1 | Sarkom |
| 1 | Stryper |
| 1 | Loudness |
| 1 | Ov Hell |
| 1 | Thin Lizzy |
| 1 | Bloodbound |
| 1 | Edge Of Sanity |
| 1 | Dio |
| 1 | Hate Forest |
| 1 | Chuck Schuldiner |
| 1 | Wolfsbane |
| 1 | X Japan |
| 1 | Crystal Viper |

Show all bands

Last logged in

2 months 2 weeks ago

Member for

7 years 8 months

Is following...


almostwilt, Oldschool, lambofgodfan00, necrodonkey, DamageIncDEB