Hopekillsfear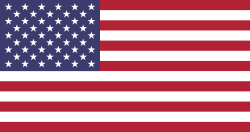 About
Tell us about yourself?:

29 years old. Interested in late 80's/90's death metal, 80's/90's/early 2000's hardcore, 90's and early 2000's Metalcore, 90s emo and alt rock.

What's your reason for joining tshirtslayer?:

Buy or trade merch. Would also like to meet cool new people.

Which bands are you into?:

Last Seen Wearing

I have not marked anything as currently worn yet! sorry!
Upload stats

| Count | Type |
| --- | --- |
| 90 | TShirt or Longsleeve |
| 1 | Other Collectable |
| 9 | Hooded Top |

Upload trade status

| Count | Type |
| --- | --- |
| 21 | Trade Only |
| 10 | Sold |
| 1 | Sale or Trade |
| 68 | Not for sale or trade |

Bands uploaded

| Count | Band |
| --- | --- |
| 11 | Earth Crisis |
| 9 | AFI |
| 5 | Snapcase |
| 5 | Biohazard |
| 4 | Converge |
| 4 | Hatebreed |
| 3 | MADBALL |
| 3 | Mental |
| 3 | At The Gates |
| 3 | Zao |
| 3 | Throwdown |
| 2 | One King Down |
| 2 | Merauder |
| 2 | Assuck |
| 2 | Stop And Think |
| 2 | Martyr AD |
| 2 | Bleeding Through |
| 2 | All Out War |
| 2 | Poison The Well |
| 1 | In Cold Blood |
| 1 | Entombed |
| 1 | Turmoil |
| 1 | American Nightmare |
| 1 | Foundation |
| 1 | BOTCH |
| 1 | Morbid Angel |
| 1 | Integrity |
| 1 | Inside Out |
| 1 | Day Of Suffering |
| 1 | Strife |
| 1 | Glassjaw |
| 1 | Hum |
| 1 | Impaled |
| 1 | Doughnuts |
| 1 | Until The End |
| 1 | Weezer |
| 1 | Obituary |
| 1 | Deftones |
| 1 | Disembodied |
| 1 | Turning Point |
| 1 | Blood Has Been Shed |
| 1 | Think I Care |
| 1 | Culture |
| 1 | Trial |
| 1 | Deicide |
| 1 | Judge |
| 1 | Path Of Resistance |
| 1 | Eighteen Visions |
| 1 | Beloved |
| 1 | Nine Inch Nails |

Show all bands

Last logged in

2 days 1 hour ago

Member for

4 years 11 months

Is following...


2walkthenight, Rtw, thievesdont, mireland315, travisxvx, sivrajwashere, GlennKarabin97