H_Entfremdung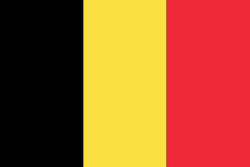 About
Tell us about yourself?:

I'm a Belgian underground black metal enthusiast with a taste for postrock, new-wave, postpunk, gothic rock and neo-folk.

What's your reason for joining tshirtslayer?:

Sharing pictures of my own collection, possible trading/buying as well.

Favourite album ?:

'Gris - Il était une forêt', 'Acerbitas - Urkaosets ...', 'Austere - To lay like old ashes', 'Volahn - Dimensiónes ...', 'Inquisition - Ominous Doctrines ...', 'Forgotten Woods - The Curse Of Mankind', 'Amesoeurs - Ruines Humaines', ...

Which bands are you into?:

Last Seen Wearing

I have not marked anything as currently worn yet! sorry!
Last logged in

2 weeks 4 days ago

Member for

3 years 1 month

Upload stats

| Count | Type |
| --- | --- |
| 12 | Tape / Vinyl / CD / Recording etc |
| 1 | Patch |
| 1 | Hooded Top |
| 5 | Battle Jacket |

Upload trade status

| Count | Type |
| --- | --- |
| 3 | Sale only |
| 16 | Not for sale or trade |

Bands uploaded

| Count | Band |
| --- | --- |
| 6 | Volahn |
| 4 | URFAUST |
| 4 | Arizmenda |
| 3 | Grifteskymfning |
| 2 | Necrosophia |
| 2 | Sinmara |
| 2 | Peste Noire |
| 2 | Svartidauði |
| 2 | Forgotten Woods |
| 2 | Grav |
| 2 | Odibilis Signatus |
| 2 | Hädanfärd |
| 2 | De Vermis Mysteriis |
| 2 | Morkenatten |
| 2 | Sepulchrum |
| 2 | Dolorvotre |
| 1 | Kallathon |
| 1 | Vreid |
| 1 | Judas Iscariot |
| 1 | Hromovlad |
| 1 | The Devil's Blood |
| 1 | Misþyrming |
| 1 | Gris |
| 1 | Bekëth Nexëhmü |
| 1 | Helgedom |
| 1 | Kaos Sacramentum |
| 1 | Acerbitas |
| 1 | Drudkh |
| 1 | Azelisassath |
| 1 | Amenra |
| 1 | Taake |
| 1 | Lantlos |
| 1 | Joy Division |
| 1 | Year Of No Light |
| 1 | Naðra |
| 1 | Black Twilight Circle |
| 1 | Crepusculo Negro |
| 1 | Negură Bunget |
| 1 | Finntroll |
| 1 | Dimmu Borgir |

Show all bands

Friends


Count_Sathanas, BlackMetalHailey, Shahidka, Desolation Path, HellBentForLeather, Nater90, Canrith