grime81

grime81
is a TShirtSlayer supporter and wields the mighty sword!

Trade history
1 items received from others.
This member does not have any trade history.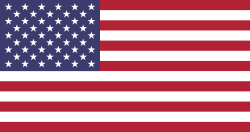 About
Tell us about yourself?:

I like punk and metal.
My name is cory. 28.

What's your reason for joining tshirtslayer?:

love showing off and checking out gear, trades, how to, and clothing

Do you goto any festivals or shows?:

When i can, not a ton where i live, most recent was Shitfucker and Midnight

Favourite album ?:

dont break the oath, deminsion hatross, walls of jericho, hear nothing see nothing say nothing, raped ass, police bastard, crystal logic, arise, detestation, rise of the serpent men, heading for internal darkness, gates to purgatory/branded and exiled

Which bands are you into?:

How did you find out about TShirtSlayer? :

Last Seen Wearing

I have not marked anything as currently worn yet! sorry!
Last logged in

2 days 23 hours ago

Upload stats

| Count | Type |
| --- | --- |
| 35 | TShirt or Longsleeve |
| 1 | Tape / Vinyl / CD / Recording etc |
| 4 | Pin / Badge |
| 1 | Patch |
| 1 | Other Collectable |
| 1 | Hooded Top |
| 30 | Battle Jacket |

Upload trade status

| Count | Type |
| --- | --- |
| 2 | Trade Only |
| 1 | Sale or Trade |
| 70 | Not for sale or trade |

Bands uploaded

| Count | Band |
| --- | --- |
| 11 | GISM |
| 9 | Motörhead |
| 7 | Voivod |
| 6 | Discharge |
| 5 | Disorder |
| 4 | Hellbastard |
| 4 | Doom |
| 4 | Rudimentary Peni |
| 3 | Anti-Cimex |
| 3 | Sacrilege |
| 3 | Hellhammer |
| 3 | Gastunk |
| 3 | Broken Bones |
| 2 | Venom |
| 2 | Napalm Death |
| 2 | Amebix |
| 2 | Disclose |
| 2 | Midnight |
| 2 | Deviated Instinct |
| 2 | THE MENTORS |
| 2 | Kett |
| 2 | EFFIGY |
| 2 | Weird Penis |
| 2 | King Diamond |
| 2 | Sore Throat |
| 2 | Helloween |
| 1 | Pink Floyd |
| 1 | Gauze |
| 1 | Gluttons |
| 1 | Concrete Sox |
| 1 | Shitfucker |
| 1 | Death |
| 1 | Sds |
| 1 | Tank |
| 1 | Riistetyt |
| 1 | Nuclear Hellfrost |
| 1 | Chaotic Dischord |
| 1 | G.B.H. |
| 1 | Flux Of Pink Indians |
| 1 | Oppressor |
| 1 | Slayer |
| 1 | Journey |
| 1 | Swankys |
| 1 | Mercyful Fate |
| 1 | Sex Pistols |
| 1 | English Dogs |
| 1 | Deathwish |
| 1 | Axegrinder |
| 1 | Iron Maiden |
| 1 | Black Sabbath |
| 1 | Defects |
| 1 | Shitlickers |
| 1 | Angel Witch |
| 1 | Expelled |
| 1 | Venom Inc. |
| 1 | Celtic Frost |
| 1 | Possessed |
| 1 | Nuke |
| 1 | Razor |
| 1 | Metal Church |
| 1 | Randy Uchida Group |
| 1 | Crass |
| 1 | Judas Priest |
| 1 | Grim Reaper |
| 1 | Alice Cooper |
| 1 | GATES |
| 1 | Dangerous Toys |
| 1 | Syphilitic Vaginas |
| 1 | Extreme Noise Terror |
| 1 | Metallica |
| 1 | The Cramps |
| 1 | SexTrash |
| 1 | Dokken |
| 1 | Brooks |
| 1 | Mötley Crüe |
| 1 | Crow |
| 1 | DKNY |
| 1 | Iggy Pop |
| 1 | Schott |
| 1 | Testament |

Show all bands

Member for

3 years 9 months

Is following...


disbonescrusher, Doomgarlic, D-BeatRebel, LongLiveTheEvil, Noracesnoborders, Lack of Oxygen, Natureposer, T-skjort-Slaktarn, walkingabortion, Cimmerian_Howl, Pove, nosanctuary, lesions, nelson, TrendyFuckingPoser, Iamdagon, Rod Trash, Nattsvart, bduff1, Robotto, nucleararmedhog, SmirG3l, Plague, Naprimer Naprimer, hellwardestruction, Xd_Over, Thrash is my busines, stenchcore massive, NocturnalOccultist, AbhorrentDismem..., Sergey Sergey 95, SoloveiMudak, gizter