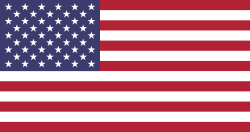 Edgar Alvarez Gonzalez
Primary tabs
About
Tell us about yourself?:

I'm from México. My favorite genre is Death Metal: from Death Doom, to Black Death, Technical Death and my personal favorite; Melodic Death Metal. Also a damn nerd in music, anime, etc.

What's your reason for joining tshirtslayer?:

To look at more Metal content and see how creative people are with their battle vests, t-shirt collection, music collection, etc.

Do you goto any festivals or shows?:

I've been to a lot of shows, from Kiss beign my first band to see live, to Iron Maiden seeing them 3 times, to Metallica, Deicide, Kataklysm, Revocation and many more.

My first Death Metal show was back in November, 2019. The bands were Nexul, Incantation & Watain.

I still go to small venus, but at the moment not been into a Metal Festival, only a Rock Festival in Michigan twice.

Favourite album ?:

I have many but the ones that come into mind (and maybe all time favorite album(s) of all time: DEATH- Human, Breaking Benjamin- Dear Agony, Quo Vadis- Defiant Imagination, Intestine Baalism- Banquet In The Darkness & Vehemence- God Was Created.

Which bands are you into?:

How did you find out about TShirtSlayer? :

Through Google and Facebook.
Member for

1 year 11 months

Last logged in

1 day 14 hours ago