DrkForests
Trade history
1 pending seller/trader reviews
7 great seller/trader reviews
0 items received from others.
More info click here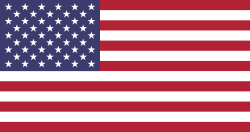 About
Tell us about yourself?:

Thumping metal since '95. From Boston

What's your reason for joining tshirtslayer?:

I have ~40 shirts from the mid-late '90's and the nostalgia runs strong... ALMOST ALL OF MY SHIRTS ARE FOR SALE

Do you goto any festivals or shows?:

Yes.

List of shirts I am willing to sell - all are vintage...I'll be posting pics as I find time

Octinomos TS (logo)

Emperor LS (In The Nightside. Anthems...)

Abigor LS (My Dragon Magic. Supreme Immortal Art. Channelling. Grand Duke Of Hell)

Burzum TS (Gargoyle front w lightning bolt/rune on back)

Hypocrisy LS (Osculum Obscenum)

Marduk LS (Panzer Division Marduk.) ('Legions' w huge pentagram on front) (Demon Goat "Of Hells Fire" [SOLD] )

Dodheimsgard TS (Kronet Til Konge) (666 International 1999 tour)

Infestdead TS (Hellfuck)

Enochian Crescent TS (Babalon Patralx De Telocvovim)

[SOLD] Suffocation LS (Despise The Sun US Tour '98)

Satyricon LS (silver logo front, Satyr on back)

Dark Funeral TS (Support The War Against Christianity II 1998 Tour)

Zyklon-B "Blood Must Be Shed" TS

Arcturus TS (Aspera Hiems Symphonia/Rise Fall on back)

Enslaved TS (Blodhemn - heather grey)

Enslaved TS (Eld)

Ulver LS (Nattens Madrigal - original 1997)

Diabolicum TS (Soldier Of Chaos)

Blot Mine TS (Porphyrogenesis)

Nile TS (Amongst The Catacombs...)

My Dying Bride LS (Like Gods Of The Sun)

Which bands are you into?:

How did you find out about TShirtSlayer? :

Last Seen Wearing

I have not marked anything as currently worn yet! sorry!
Last logged in

3 months 3 weeks ago

Upload stats

| Count | Type |
| --- | --- |
| 13 | TShirt or Longsleeve |

Upload trade status

| Count | Type |
| --- | --- |
| 1 | Sale or Trade |
| 11 | Sale only |
| 1 | Not for sale or trade |

Bands uploaded

| Count | Band |
| --- | --- |
| 3 | Setherial |
| 2 | Emperor |
| 2 | My Dying Bride |
| 2 | Aborym |
| 2 | Myrkskog |
| 2 | Zyklon |
| 1 | Mercenary |
| 1 | Tonka |
| 1 | Maze Of Torment |
| 1 | Forgery |
| 1 | Konkhra |
| 1 | Mindgrinder |
| 1 | Defiled |
| 1 | Susperia |
| 1 | Darkthrone |
| 1 | Octinomos |
| 1 | Asmegin |
| 1 | Mayhem |
| 1 | KHOLD |
| 1 | Satyricon |
| 1 | Manes |
| 1 | Zyklon-B |
| 1 | Enslaved |
| 1 | Mysticum |
| 1 | Gorgoroth |
| 1 | Urgehal |
| 1 | Aeternus |
| 1 | Enochian Crescent |
| 1 | Sadus |
| 1 | Crescent |
| 1 | Holy Moses |
| 1 | Manifest |
| 1 | Infestdead |
| 1 | Rotting Christ |
| 1 | Disiplin |
| 1 | Dark Funeral |
| 1 | Decapitated |
| 1 | Dimension F3H |
| 1 | Marduk |
| 1 | Pawnshop |
| 1 | Blot Mine |
| 1 | Helheim |
| 1 | Sinners Bleed |
| 1 | Diabolicum |

Show all bands

Member for

1 year 6 months

Is following...


alexentropy11, emperialmassacre, lubarie