deadharp92
Trade history
5 items received from others
This member does not have any trade history.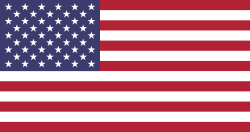 About
Tell us about yourself?:

California

wanted patches:
annihilator alice in hell woven
metallica ride the lightning woven

bathoy red logo woven

Slaughter lord, warpvomit, abysmal lord

Last Seen Wearing

I have not marked anything as currently worn yet! sorry!
Upload stats

| Count | Type |
| --- | --- |
| 15 | TShirt or Longsleeve |
| 9 | Tape / Vinyl / CD / Recording etc |
| 1 | Pin / Badge |
| 50 | Patch |
| 3 | Hooded Top |

Upload trade status

| Count | Type |
| --- | --- |
| 5 | Trade Only |
| 4 | Sold |
| 13 | Sale or Trade |
| 2 | Sale only |
| 54 | Not for sale or trade |

Bands uploaded

| Count | Band |
| --- | --- |
| 6 | Blasphemy |
| 4 | Sepultura |
| 3 | Galvanizer |
| 3 | Slayer |
| 3 | Bolt Thrower |
| 3 | Blood Incantation |
| 3 | Final Conflict |
| 2 | Entombed |
| 2 | Autopsy |
| 2 | Pseudogod |
| 2 | Poison (GER) |
| 2 | Metallica |
| 2 | Sadistik Exekution |
| 2 | Arizmenda |
| 2 | Poison(GER) |
| 2 | Power From Hell |
| 2 | Necroholocaust |
| 2 | Vektor |
| 2 | Motörhead |
| 2 | Beherit |
| 1 | Vastation |
| 1 | Black Sabbath |
| 1 | Infernal Majesty |
| 1 | Death Worship |
| 1 | Venom |
| 1 | Witchcraft |
| 1 | Volahn |
| 1 | Black Feast |
| 1 | Abysmal Lord |
| 1 | Voivod |
| 1 | Zoloa |
| 1 | Poison (Germany) |
| 1 | Exodus |
| 1 | Weightlessness |
| 1 | Cirrhus |
| 1 | Slaughter Lord |
| 1 | Wilt |
| 1 | Sadus |
| 1 | Szarlem |
| 1 | Nokturnal Warfare |
| 1 | Violent Force |
| 1 | Mutilator |
| 1 | Heathen |
| 1 | Of Corpse |
| 1 | Morbosidad |
| 1 | Ripper |
| 1 | Volahn. Dolorvotre |
| 1 | Morbus Chron |
| 1 | Diocletian |
| 1 | Mortuary |
| 1 | Possession |
| 1 | Dolorvotre |
| 1 | Evil |
| 1 | Antichrist |
| 1 | Tank |
| 1 | Destruction |
| 1 | Black Twilight Circle |
| 1 | Evil(japan) |
| 1 | Necrovore |
| 1 | Interment |
| 1 | Conqueror |
| 1 | MDC |
| 1 | Imprecation |
| 1 | Whiplash |
| 1 | Behexen |
| 1 | Sinister |
| 1 | Incisor |
| 1 | Chaosbringer |
| 1 | Hellhammer |
| 1 | Usurper |
| 1 | Orthodoxy |
| 1 | Void Ceremony |
| 1 | Judas Priest |
| 1 | Megadeth |
| 1 | COAGULA |
| 1 | EVIL ARMY |
| 1 | Mystifier |
| 1 | Obiesance |
| 1 | Deströyer 666 |
| 1 | Gama Bomb |
| 1 | Anthrax |
| 1 | War Possession |
| 1 | Spectral Voice |

Show all bands

Last logged in

1 week 6 days ago

Member for

5 years 3 weeks

Is following...


deadharp92, Plague, Vomitus