Boss the Ross
Trade history
0 items received from others.
This member does not have any trade history.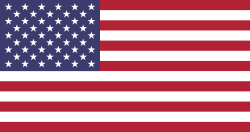 About
Tell us about yourself?:

Heavy Metal or no Metal at all

What's your reason for joining tshirtslayer?:

To preserve the history of Heavy Metal and its traditions.

Which bands are you into?:

Last Seen Wearing

I have not marked anything as currently worn yet! sorry!
Last logged in

21 hours 59 min ago

Member for

1 year 11 months

Upload stats

| Count | Type |
| --- | --- |
| 56 | Patch |
| 4 | Battle Jacket |

Upload trade status

| Count | Type |
| --- | --- |
| 1 | Sale only |
| 59 | Not for sale or trade |

Bands uploaded

| Count | Band |
| --- | --- |
| 9 | Manowar |
| 7 | Manilla Road |
| 6 | Running Wild |
| 6 | Cirith Ungol |
| 5 | Judas Priest |
| 4 | Iron Maiden |
| 4 | Motörhead |
| 4 | Bathory |
| 4 | Rush |
| 3 | Armored Saint |
| 3 | Virgin Steele |
| 3 | Gotham City |
| 3 | Ashbury |
| 3 | Demon Bitch |
| 3 | Raven |
| 3 | Celtic Frost |
| 3 | Visigoth |
| 3 | Venom |
| 3 | Nasty Savage |
| 3 | Helvetets Port |
| 3 | Solitude Aeturnus |
| 3 | Accept |
| 3 | Black Sabbath |
| 3 | Eternal Champion |
| 2 | Ranger |
| 2 | Night Demon |
| 2 | Dio |
| 2 | Grave Digger |
| 2 | Iron Kobra |
| 2 | Rainbow |
| 2 | Riot |
| 2 | Witchfinder General |
| 2 | Heavy Load |
| 2 | Grey Wolf |
| 1 | Wytch Hazel |
| 1 | Uriah Heep |
| 1 | Solstice |
| 1 | Black Sabbayh |
| 1 | Crystal Viper |
| 1 | Cauldron |
| 1 | Electric Light Orchestra |
| 1 | Run Dmc |
| 1 | Immortal |
| 1 | Lunar Shadow |
| 1 | Rapid Terrör |
| 1 | Winterhawk |
| 1 | Twisted Tower Dire |
| 1 | Medieval Steel |
| 1 | Possessed Steel |
| 1 | T Rex |
| 1 | Emyn Muil |
| 1 | Ross The Boss |
| 1 | Metaltex |
| 1 | Blue Öyster Cult |
| 1 | Arath |
| 1 | Grand Magus |
| 1 | Crypt Sermon |
| 1 | KISS |
| 1 | Ice Cross |
| 1 | Trouble |
| 1 | Terminus |
| 1 | Parliament |
| 1 | Sadistic Ritual |
| 1 | AC/DC |
| 1 | Kreator |
| 1 | FIN |
| 1 | Blind Guardian |
| 1 | Led Zeppelin |
| 1 | Enslaved |
| 1 | Midnight Force |
| 1 | Girlschool |
| 1 | ZZ Top |
| 1 | Mortician |
| 1 | Sequestered Keep |
| 1 | Ramones |
| 1 | Sodom |
| 1 | Iron Slaught |
| 1 | Wolf |
| 1 | Thor |
| 1 | Thin Lizzy |
| 1 | Absu |
| 1 | Stalker |
| 1 | Atlantean Kodex |
| 1 | Jethro Tull |
| 1 | Artillery |
| 1 | Trogool |
| 1 | Jerusalem |
| 1 | Summoning |
| 1 | Thangorodrim |
| 1 | Pagan Altar |
| 1 | Helstar |
| 1 | Whipper |
| 1 | Slough Feg |
| 1 | Wishbone Ash |
| 1 | Windir |
| 1 | Oldenhelm |

Show all bands

Friends


phantasm, D-BeatRebel, Sarosxx, Mr. Alarming, MetaLuciofer, Lucas Lima91, the beast, Thijs3010, Into Glory Ride, PeterBeste, Gert B Frobe, rafaelkempp, necrophil, Chainbreaker