Blind
Trade history
2 items received from others
This member does not have any trade history.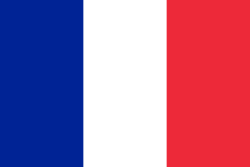 About
Tell us about yourself?:

Hi, I'm a "metalhead" from the south-east of France and I'm here because I love Metal under all its musical forms. I collect original woven patches of my favourite music bands (and I have a lot of them) and I listen to my music on vinyl (so I collect vinyl Lps too).

What's your reason for joining tshirtslayer?:

I would like to show my collections (especially woven patches) and see the collections of other Tshirtslayer members. And of course to find some of my most wanted patches!

Do you goto any festivals or shows?:

Not too much unfortunately.

Favourite album ?:

Altars of Madness, Tomb of the Mutilated, Urban Discipline, Cause of Death, The Number of the Beast, Storm of the Light's Bane, Nightwing, Reign in Blood, Beneath the Remains, The Ten Commandments, Punk in Drublic, Let's Go, Against the Grain etc.

Which bands are you into?:

How did you find out about TShirtSlayer? :

Google image

ORIGINAL PATCHES WANT LIST:

- ATROPHY "Socialized Hate" (original)
- BOLT THROWER "Cenotaph"
- BOLT THROWER "Logo"
- CANCER "Death Shall Rise"
- CYPRESS HILL "Temples of Boom" (round)
- DEATH "Individual Thought Patterns" (skull)
- DEATH "Human"
- DESTRUCTION "Cracked Brain" (shield)
- EXODUS "Fabulous Disaster"
- IRON MAIDEN "Eddie's head Piece of Mind" (round patch)
- IRON MAIDEN "Eddie's head Powerslave (round patch)
- IRON MAIDEN "Eddie's head Live After Death" (round patch)
- IRON MAIDEN "Eddie's head Seventh Son of A Seventh Son" (round patch)
- IRON MAIDEN "Eddie's head Fear of the Dark" (round patch)
- JUDAS PRIEST "Painkiller"
- MORGOTH "Resurrection Absurd"
- NAPALM DEATH "Scum" (rectangle)
- NUCLEAR ASSAULT "Survive"
- NUCLEAR ASSAULT "Handle with Care
- SINISTER "Cross the Styx"
- SKID ROW "1992 Slave To The Grind" (round)
- SLAYER "Seasons in the Abyss eagle" (grey border)
- STRAPPING YOUNG LAD "Hell Yeah You Fucking Suck"
- SUFFOCATION "Logo"
- VOIVOD "Angel Rat"

Last Seen Wearing

I have not marked anything as currently worn yet! sorry!
Upload stats

Upload trade status

| Count | Type |
| --- | --- |
| 1 | Sale or Trade |
| 87 | Not for sale or trade |

Bands uploaded

| Count | Band |
| --- | --- |
| 5 | Iron Maiden |
| 4 | Metallica |
| 3 | Limp Bizkit |
| 3 | Mortician |
| 3 | Sepultura |
| 2 | Guns N' Roses |
| 2 | Deftones |
| 2 | Tool |
| 2 | AC/DC |
| 2 | Korn |
| 2 | Rancid |
| 2 | Pestilence |
| 2 | Meshuggah |
| 2 | Children Of Bodom |
| 2 | Pantera |
| 2 | Skid Row |
| 2 | Marduk |
| 2 | Emperor |
| 2 | Slipknot |
| 2 | Anthrax |
| 2 | Slayer |
| 2 | The Offspring |
| 2 | Hypocrisy |
| 2 | Dismember |
| 2 | Vader |
| 2 | Rhapsody Of Fire |
| 2 | Tiamat |
| 2 | Cannibal Corpse |
| 1 | Opeth |
| 1 | Kreator |
| 1 | Cancer |
| 1 | Sacred Reich |
| 1 | Alice In Chains |
| 1 | Motörhead |
| 1 | Gorgoroth |
| 1 | King Diamond |
| 1 | Green Day |
| 1 | Death |
| 1 | Testament |
| 1 | Blind Guardian |
| 1 | Red Hot Chilli Peppers |
| 1 | Monstrosity |
| 1 | Arcturus |
| 1 | Grave |
| 1 | Death Angel |
| 1 | Tankard |
| 1 | Black Sabbath |
| 1 | S.O.D. |
| 1 | Morgoth |
| 1 | Immortal |
| 1 | Gorguts |
| 1 | Darkthrone |
| 1 | System Of A Down |
| 1 | Biohazard |
| 1 | Rage Against The Machine |
| 1 | Type O Negative |
| 1 | Morbid Angel |
| 1 | Strapping Young Lad |
| 1 | Linkin Park |
| 1 | Gojira |
| 1 | Deicide |
| 1 | Static X |
| 1 | Benediction |
| 1 | Pungent Stench |
| 1 | Municipal Waste |
| 1 | Rotting Christ |
| 1 | Kataklysm |
| 1 | Gorefest |
| 1 | Danzig |
| 1 | Suicidal Tendencies |
| 1 | Bathory |
| 1 | My Dying Bride |
| 1 | Green Day; The Haunted |
| 1 | Judas Priest |
| 1 | God Dethroned |
| 1 | Dark Funeral |
| 1 | Suffocation |
| 1 | Burzum |
| 1 | Protector |
| 1 | Moonsorrow |
| 1 | Ghost |
| 1 | Cradle Of Filth |
| 1 | Soulfly |
| 1 | Behemoth |
| 1 | Paradise Lost |
| 1 | Cypress Hill |
| 1 | Megadeth |
| 1 | Cianide |
| 1 | Immortal/Impaled Nazarene |
| 1 | Fear Factory |
| 1 | Celtic Frost |
| 1 | Sodom |
| 1 | Anathema |
| 1 | Marilyn Manson |
| 1 | Iced Earth |
| 1 | Cro-mags |
| 1 | Overkill |
| 1 | Sick Of It All |
| 1 | Master |
| 1 | Immolation |
| 1 | Entombed |
| 1 | Chimaira |
| 1 | Asphyx |
| 1 | Nuclear Assault |
| 1 | Metal Church |
| 1 | Helmet |
| 1 | The Exploited |
| 1 | Watain |
| 1 | Coal Chamber |
| 1 | Autopsy |
| 1 | Obituary |
| 1 | Obscura |
| 1 | Misfits |
| 1 | Manowar |
| 1 | Dissection |
| 1 | Voivod |
| 1 | Coroner |
| 1 | Samael |
| 1 | Amorphis |
| 1 | Nirvana |
| 1 | Running Wild |
| 1 | Mercyful Fate |
| 1 | Helloween |
| 1 | Unleashed |
| 1 | Cathedral |
| 1 | Satyricon |
| 1 | Annihilator |
| 1 | Nile |
| 1 | Resurrection |
| 1 | Machine Head |
| 1 | The Haunted |
| 1 | Destruction |
| 1 | Carcass |
| 1 | Sadus |
| 1 | Amon Amarth |
| 1 | Napalm Death |
| 1 | Malevolent Creation |
| 1 | Hail Of Bullets |
| 1 | Dog Eat Dog |
| 1 | Six Feet Under |
| 1 | Accept |
| 1 | Neurosis |

Show all bands

Last logged in

12 hours 14 min ago

Member for

3 years 4 months

Is following...


Looking into th..., Nater90, oldmate