5yearwinter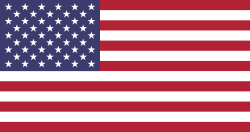 About
Tell us about yourself?:

Xavier
Los Angeles, CA
Guitar in Vamachara and Hands Of God
(Vamacharahc.bandcamp.com)
(Handsovgod.bandcamp.com)
Collector of 90's / early 2000's hardcore/metalcore, melodic death metal, death metal, black metal, shoegaze and noise rock merch.

What's your reason for joining tshirtslayer?:

Show my collection and view other collector's accuisitions.

Do you goto any festivals or shows?:

Which bands are you into?:

How did you find out about TShirtSlayer? :

Last Seen Wearing

I have not marked anything as currently worn yet! sorry!
Upload stats

| Count | Type |
| --- | --- |
| 75 | TShirt or Longsleeve |
| 3 | Other Collectable |
| 5 | Hooded Top |

Upload trade status

| Count | Type |
| --- | --- |
| 14 | Trade Only |
| 11 | Sold |
| 5 | Sale or Trade |
| 53 | Not for sale or trade |

Bands uploaded

| Count | Band |
| --- | --- |
| 8 | At The Gates |
| 5 | Zao |
| 3 | Anathema |
| 3 | In Flames |
| 2 | 7 Angels 7 Plagues |
| 2 | Disembodied |
| 2 | Slayer |
| 2 | Undying |
| 2 | Eighteen Visions |
| 2 | Killswitch Engage |
| 2 | MADBALL |
| 2 | Martyr AD |
| 2 | My Dying Bride |
| 2 | Hatebreed |
| 1 | Lush |
| 1 | Endeavor |
| 1 | No Innocent Victim |
| 1 | OVERCAST |
| 1 | Paradise Lost |
| 1 | Agalloch |
| 1 | Danzig |
| 1 | Meshuggah |
| 1 | The Black Dahlia Murder |
| 1 | Blistered |
| 1 | Turmoil |
| 1 | Napalm Death |
| 1 | Throwdown |
| 1 | Kickback |
| 1 | Assuck |
| 1 | Dissection |
| 1 | Suicidal Tendencies |
| 1 | Godflesh |
| 1 | Disgrace (US) |
| 1 | Slowdive |
| 1 | Bolt Thrower |
| 1 | Nachtmystium |
| 1 | Hypocrisy |
| 1 | Carcass |
| 1 | The Sisters Of Mercy |
| 1 | Damnation AD |
| 1 | To/Die/For |
| 1 | Converge |
| 1 | Children Of Bodom |
| 1 | Morbid Angel |
| 1 | Neurosis |
| 1 | Celtic Frost |
| 1 | AFI |
| 1 | One King Down |
| 1 | Day Of Suffering |
| 1 | Integrity |
| 1 | Cannibal Corpse |
| 1 | Samael |
| 1 | Morning Again |
| 1 | The Acacia Strain |
| 1 | Dimmu Borgir |
| 1 | Poison The Well |
| 1 | Arckanum |
| 1 | Nyari |

Show all bands

Last logged in

2 months 3 weeks ago

Member for

5 years 5 months

Is following...


xaxsawyerx, ddompab, Dmcgraw276, tannercaruthers, Wheelofpainx, sxgibbons, Tdaddy69, Dblm93, xpartyonx, solsticesolitude, punani, xpvsx, AMANO, DownToDylan, Brokenxmouth, meaningless, xgeoffx, colinyovng, 408Thrasher, oneyearlater, BadxDog, BlackMetalHailey, Fivedeadlyvenoms, executethemall, sfusyron