wehavearrived49
Trade history
0 items received from others
This member does not have any trade history.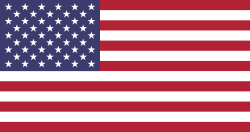 About
Tell us about yourself?:

Hi. My name is Andrew. I'm 22 years old and I've enquired a very focused interest in metal since I was 13.

Musical Interests: Old school metal: doom metal (Pentagram (U.S.), Witchfinder General, Candlemass, doom/death metal( old stuff such as INCANTATION's 1994 record "Mortal Throne of Nazanere" and new stuff such as Acid Witch), death metal (both old and current old school bands), early first wave of black metal (both old bands such as Venom, SABBAT (Jpn) (just listen to the "Sabbat " EP (1984) and "Bloody Countess" DEMO (1986), Bathory (1984 debut, '"The Return...." and so forth. TOTAL DESTRUCTION!!!), (early) SODOM ( "Witching Metal" DEMO (1982), "Victims Of Death" DEMO (1984), "In The Sign Of Evil" EP (1984), and "Obsessed By Cruelty" debut full-length (1986)) ,and (early) Bulldozer (1985 "The Day of Wrath" full-length debut LP. Considered by many and early staple of classic first wave black metal. Just ask Fenriz and he will tell you the same.), Hellhammer/Celtic Frost ("Morbid Tales" EP (1984)) and current bands and some second wave stuff such as Mystifier, Sarcófago, old Samael, Abhorer ("Rumpus Of the Undead" DEMO (1989) and whatnot), and Varathron (I currently have an actual copy of their 1989 "Procreation Of The Unaltered Evil" DEMO in my possession), black war metal (old bands such as BLASPHEMY, CONQUEROR, BESTIAL WARLUST and current bands such as Blasphemophagher), Some USBM that is quite good such as Profanatica, Inquisition (formerly of Colombia...CRUSH...CRUSH...), and Havohej, thrash (old school thrash from both old and current bands), Aussie metal (Mortal Sin, DESTROYER 666, Bestial Warlust, VOMITOR, Sadistik Exekution, Slaughter Lord, Nocturnal Graves (REST.IN.DEATH), Destruktor, etc), traditional, early power/thrash, early speed, deathrash, blackened thrash (old works such as MORBID (1987 "December Moon" demo), and other bands such as Cruel Force, OLD, DESTROYER 666, and Hellish Crossfire), and a shitload more. Early old school grindcore: Terrorizer "World Downfall", (early) Napalm Death ( I really like all of Napalm Death's works though), Repulsion "Horrified", Blood, Rot, (early) Brutal Truth. I do enjoy some new stuff that akin's back to the roots of grind such the heavily old hardcore (SIEGE) influenced N.A.I.L.S. Overall, I try to keep an open mind. Oh, I have a strange fixation with METALUCIFER!

Aside from metal, I'm also into early 70's hard rock, 60's blues, psychobilly, and old school punk (both old and current bands of that thought of school. i.e. anarcho punk, hardcore punk, D-Beat, and crust punk).

With the musical interests out of the picture, I'm also heavily into military history, airbrushing, model building, collecting rare comics, and various forms of drawing.

I'm originally from Ybor City, Tampa, FL.

DESASTER "METALIZED BLOOD" ("Hellfire's Dominion" (1998 MERCILESS RECORDS)

(Lemmy (VIOLENT FORCE))
Brothers of Metal, warriors of steel
Bang now your heads to the sound
Our violent force is takin' command
Together we are standing proud

Drums are pounding, guitars are sqeeling
Whimps and posers end we will see
Bass is roaring, vocals scream wild
Now metalized blood is running free

[Chorus:]
Spikes'n Metalized Blood
Chains'n Metalized Blood
Bullets'n Metalized Blood
Leather'n Metalized Blood

(Wannes (PENTACLE))
Streams of blood, streams of Metal
Are blazin' in our veins
As brothers come and losers go
The Metal-cult remains

Power chords come crashing down
Screams of frantic aggression
Only the true maniac souls
Can feel the Metal possession

[Repeat Chorus]

[Okkulto:]
SO BANG OR BE BANGED !!!

Spikes, chains, bullets, leather
'n Metalized blood

(Toto (LIVING DEATH))
Hard and heavy, loud and proud
Our legions rule and never fall
United by Metal forever
That's burnin' in us all

Fists are risen, heads are bangin'
So it has to be
Hail to the cult of Heavy Metal
Forever and in eternity

[Repeat Chorus]

What's your reason for joining tshirtslayer?:

Do you goto any festivals or shows?:

Favourite album ?:

Currently: Candlemass "Nightfall" and Sodom "Mortal Way Of Live"

How did you find out about TShirtSlayer? :

Last Seen Wearing

I have not marked anything as currently worn yet! sorry!
Upload stats

| Count | Type |
| --- | --- |
| 4 | TShirt or Longsleeve |
| 1 | Other Collectable |
| 5 | Battle Jacket |

Upload trade status

| Count | Type |
| --- | --- |
| 10 | Not for sale or trade |

Bands uploaded

| Count | Band |
| --- | --- |
| 4 | Grave |
| 2 | Master |
| 2 | Cancer |
| 2 | INCUBUS |
| 2 | Massacre |
| 1 | Blood Feast |
| 1 | Entombed |
| 1 | Terrorizer |
| 1 | Bulldozer |
| 1 | Carnage |
| 1 | Sarcofago |
| 1 | Nihilist |
| 1 | Kreator |
| 1 | Desaster |
| 1 | Destruction |
| 1 | Vomitor |
| 1 | Venom |
| 1 | Hellhammer |
| 1 | Nocturnal |
| 1 | Bestial Mockery |
| 1 | Violent Force |
| 1 | Sadus |
| 1 | Slaughter Lord |
| 1 | Bathory |

Show all bands

Last logged in

5 years 8 months ago

Member for

9 years 7 months

Is following...


Tico Tyrant, NISSE666