Voracious_Assaulter99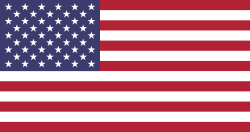 About
Tell us about yourself?:

My name is Henry
I'm 17 years old, I love Thrash Metal,Heavy Metal,Speed Metal,Glam, Metal,Death Metal,Black Metal,punk,etc
I love Razor,Exodus,Exumer,Destruction,Darkness and other Old school metal bands.

WantList:

Whiplash - Power And Pain (German Bootleg)

Back Patch Want list:
Overkill Taking Over Vintage Back Patch

What's your reason for joining tshirtslayer?:

Do you goto any festivals or shows?:

Which bands are you into?:

How did you find out about TShirtSlayer? :

My friend told me about it and that it has a lot of good stuff

Last Seen Wearing

I have not marked anything as currently worn yet! sorry!
This user is having email problems! They might not receive your notifications / messages for now.
Last logged in

2 weeks 8 min ago

Member for

2 years 2 months

Upload stats

| Count | Type |
| --- | --- |
| 64 | Patch |
| 3 | Battle Jacket |

Upload trade status

| Count | Type |
| --- | --- |
| 1 | Wanted |
| 1 | Sold |
| 1 | Sale only |
| 64 | Not for sale or trade |

Bands uploaded

| Count | Band |
| --- | --- |
| 4 | Megadeth |
| 4 | Metallica |
| 3 | RAZOR |
| 3 | Exumer |
| 3 | Kreator |
| 3 | Overkill |
| 3 | Exodus |
| 3 | Iron Maiden |
| 2 | D.R.I. |
| 2 | Venom |
| 2 | Whiplash |
| 2 | English Dogs |
| 2 | Morbid Saint |
| 2 | Slayer |
| 2 | Motörhead |
| 2 | Cannibal Corpse |
| 2 | Anthrax |
| 2 | S.O.D. |
| 2 | Judas Priest |
| 2 | Massacre |
| 2 | Atrophy |
| 2 | Nuclear Assault |
| 2 | Dio |
| 2 | Ozzy Osbourne |
| 2 | Onslaught |
| 2 | Exciter |
| 2 | Destruction |
| 2 | Immortal |
| 2 | Forbidden |
| 1 | U.F.O |
| 1 | Vio-Lence |
| 1 | Annihilator |
| 1 | Dark Angle |
| 1 | Morbid Angel |
| 1 | Deathrow |
| 1 | Manowar |
| 1 | Iron Angel |
| 1 | Gorguts |
| 1 | Mayhem |
| 1 | Death |
| 1 | Municipal Waster |
| 1 | Darkness |
| 1 | Sadus |
| 1 | Deicide |
| 1 | Tesament |
| 1 | Cruel Force |
| 1 | ADX |
| 1 | Dissection |
| 1 | AC/DC |
| 1 | Suicidal Tendencies |
| 1 | Sepultura |
| 1 | Dark Angel |
| 1 | Dark Funeral |
| 1 | Black Sabbath |
| 1 | Hallows Eve |
| 1 | Tankard |
| 1 | UFO |
| 1 | Assassin |
| 1 | Y&T |
| 1 | Amon Amarth |
| 1 | Demolition Hammer |
| 1 | Metal Church |
| 1 | Holy Moses |
| 1 | Razor |
| 1 | Toxik |
| 1 | Sod Slayer Exumer Overkill |
| 1 | Def Leppard |
| 1 | Vader |
| 1 | Pink Floyd |
| 1 | Sacred Reich |
| 1 | Enslaved |
| 1 | Misfits |
| 1 | Numskull |
| 1 | M.O.D. |
| 1 | Toxic Holocaust |

Show all bands

Friends


Thrashingkoopz, RobMaiden, egoexmachina, MrDollas, 2drunk, Lex_Metal, Iced_Minotaur, Maniac, SgtDeath, toxikdeath06, METAL SAVAGE, DethronedEmperor23, Thrash_666, God_of_emptiness93, Winterdeath666, SebasSickness, MadButcher1221, jdubz666, victimOfdeatH, Axeman, nvb, Stormcrow, Coleman Perin, NEC, ercoke pasa de todo, Toxic_Adrian, Pizza thrash 666, MonoWhisper763, Corgson, ManInTheBox, thetalisman, Voracious_Assau..., oprahatemybaby, CaskatAxeman, toxikholocaust, Hell_Onyx, shredder, Vinnie, totaldestruction, DisgustingSemla, Goatshrine, Bitch Butcher, SlaytanicScumdog, bad_american1992, Vic_Rattlehead, ChargedHell1985, thrashythethrasher, fauzan big, ThrashMetal1982, YURIAN_MARDAK_, Possessed by Exumer, Thrashmaster, Ryan.ortiz14, Lic.Casas12, Reptile86x, _Cheezitz, junk, NoneFuckingHeavier, truiu, Gina Bloodlust, ThrashMetal1983, MayhemWithKang, Turkey-man, hectormetallica123