T.N.B.M. Cymbalvoldtektsmann
Trade history
0 items received from others
This member does not have any trade history.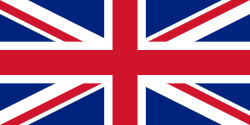 About
Tell us about yourself?:

Anti-Human Anti-Life
Cymbal Rapist
Elitist
Lifeless Ghoul
Misanthropic Existence
Sieg Heil Satan
True Norwegian Black Metal

1349, Aeon, Angst Skvadron, Archgoat, Arvas, Aura Noir, Beastcraft, Belphegor, Bestial Mockery, Blodhemn, Blodsgard, Blood Red Throne, Blood Tsunami, Blåhø, Carpathian Forest, Carpticon, Celestial Bloodshed, The Childmolesters, Dark Funeral, Darkthrone, Dauden, Daudur, Deathcult, Dim Nagel, Djevel, Djevelkult, Drephjard, Dødsfall, Emperor, Endezzma, Endstille, Enthroned, Eswiel, Fimbulwinter, Forhatt, Gehenna, Gigantomachy, Gorgoroth, Grimfist, Grimm, Hagl, Hat, Hatepulse, Horna, Immortal, Isvind, Kaevum, Kaosritual, Kill, Kirkebrann, Koldbrann, Krypt, Kvalvaag, Kvist, Liktjern, Likvann, Ljå, Marduk, Mayhem, Min Kniv, MISANTHROPIC EXISTENCE, Mongo Ninja, Mord, Mordhell, Mork, Myrkskog, Maanelyst, Nattefrost, Neetzach, Nettlecarrier, Nordvrede, Norwegian Evil, One Tail One Head, Orcustus, Ragnarok, Sarath, Sargeist, Sarkom, Satyricon, Secht, Setherial, Sjukdom, Skaur, Skuggeheim, Skygge, So Much For Nothing, Stillhet, Stygg, Svadilfare, Svartahrid, Svarthaueg, Svarttjern, Svikt, Taake, Taakeferd, Throne Of Katarsis, Tortorum, Trelldom, Troll, Tsjuder, Tyrann, Urgehal, Vulture Lord, World Destroyer, Zyklon-B, Zyklon

What's your reason for joining tshirtslayer?:

I own a lot of music and am working on a piece of armour, so this is the perfect platform!

Do you goto any festivals or shows?:

Favourite album ?:

Beastcraft - Into the Burning Pit of Hell

Which bands are you into?:

How did you find out about TShirtSlayer? :

The wonders of the Internet, you run a damn fine site here DoctorDeath!
Upload stats

| Count | Type |
| --- | --- |
| 9 | TShirt or Longsleeve |
| 98 | Tape / Vinyl / CD / Recording etc |
| 1 | Patch |
| 1 | Battle Jacket |

Upload trade status

| Count | Type |
| --- | --- |
| 109 | Not for sale or trade |

Bands uploaded

| Count | Band |
| --- | --- |
| 14 | Beastcraft |
| 12 | Urgehal |
| 11 | Taake |
| 9 | Carpathian Forest |
| 7 | Tsjuder |
| 7 | Sarkom |
| 6 | Nattefrost |
| 4 | Darkthrone |
| 4 | Koldbrann |
| 4 | Mordhell |
| 4 | Vulture Lord |
| 4 | Marduk |
| 4 | Endezzma |
| 4 | Misanthropic Existence |
| 4 | Enthroned |
| 3 | Svarttjern |
| 3 | Blodhemn |
| 3 | Orcustus |
| 3 | Neetzach |
| 3 | Secht |
| 3 | Mayhem |
| 3 | Angst Skvadron |
| 3 | Deathcult |
| 3 | Nordvrede |
| 3 | Bestial Mockery |
| 3 | Djevelkult |
| 3 | Gorgoroth |
| 3 | Krypt |
| 3 | Tyrann |
| 2 | Emperor |
| 2 | Drephjard |
| 2 | Behemoth |
| 2 | Likvann |
| 2 | Sargeist |
| 2 | 1349 |
| 2 | Gehenna |
| 1 | Maanelyst |
| 1 | Thy Winter Kingdom |
| 1 | Kreft |
| 1 | Impitchrev |
| 1 | Nettlecarrier |
| 1 | Arvas |
| 1 | Ragnarok |
| 1 | Black Altar |
| 1 | Blodsgard |
| 1 | Nightforest |
| 1 | Ljå |
| 1 | Aura Noir |
| 1 | Dauden |
| 1 | Endstille |
| 1 | Djevel |
| 1 | Dødsfall |
| 1 | Fenriz' Red Planet |
| 1 | Skygge |
| 1 | Svarthaueg |
| 1 | Kill |
| 1 | Nahemoth |
| 1 | Bloodsworn |
| 1 | Alvheim |
| 1 | Shining |
| 1 | Nebelwerfer |
| 1 | Den Saakaldte |
| 1 | Horna |
| 1 | Daukjøtt |
| 1 | Blåhø |
| 1 | Begravd |
| 1 | In Lingua Mortua |
| 1 | Virvel Av Morkerhatet |
| 1 | So Much For Nothing |
| 1 | Vermis Mysteriis |
| 1 | Immortal |
| 1 | Crest Of Darkness |
| 1 | Unholyath |

Show all bands

Last logged in

3 years 5 months ago

Member for

5 years 12 months

Is following...


NordicNoseBleed, Lack of Oxygen, RopetAvSjelen, aka, Goathammer, Snerk666, Grimslath, Satanjugend, SymbolicCross, TrveMalice, trenchraider, Hadrianblackthr..., VoodooChild, Sutch, Nater90, 6metal6head6, Plague