Thiellus
Trade history
6 items received from others
This member does not have any trade history.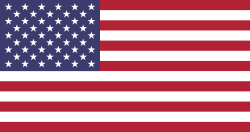 About
Tell us about yourself?:

I'm into writing, drawing, creating music, and going to shows.

I'm on here mostly to share some of my collection, some of my drawings, find new patches, and make some new friends.

Stuff I'm always looking for:
- Original DISSECTION, DARKTHRONE, BATHORY, and MESHUGGAH gear

What's your reason for joining tshirtslayer?:

To share concert photos, stories, and merch; buy and trade patches; make new friends

Do you goto any festivals or shows?:

As often as possible!!!! Support your local scene and your favorite artists!!!!

Favourite album ?:

Seven Churches, Blood Fire Death, Sabbath Bloody Sabbath, Welcome to Hell

Which bands are you into?:

How did you find out about TShirtSlayer? :

Scouring the web for old shirts and records.
Upload stats

| Count | Type |
| --- | --- |
| 17 | TShirt or Longsleeve |
| 8 | Tape / Vinyl / CD / Recording etc |
| 2 | Pin / Badge |
| 26 | Patch |
| 14 | Other Collectable |
| 2 | Hooded Top |
| 7 | Battle Jacket |

Upload trade status

| Count | Type |
| --- | --- |
| 1 | Trade Only |
| 5 | Sale or Trade |
| 70 | Not for sale or trade |

Bands uploaded

| Count | Band |
| --- | --- |
| 12 | Bathory |
| 12 | Darkthrone |
| 11 | Morbid Angel |
| 10 | Meshuggah |
| 10 | Dissection |
| 9 | Vader |
| 9 | Emperor |
| 9 | Mayhem |
| 8 | Enslaved |
| 7 | Venom |
| 7 | Voivod |
| 6 | Immortal |
| 5 | Carcass |
| 5 | Kreator |
| 5 | Demilich |
| 5 | Entombed |
| 4 | Celtic Frost |
| 4 | Death |
| 4 | Deicide |
| 4 | Running Wild |
| 3 | Iron Maiden |
| 3 | Slayer |
| 3 | Bolt Thrower |
| 3 | Sarcofago |
| 3 | At The Gates |
| 3 | Sodom |
| 3 | Mgła |
| 3 | Metallica |
| 2 | Possessed |
| 2 | Panopticon |
| 2 | Megadeth |
| 2 | Led Zeppelin |
| 2 | Suffocation |
| 2 | Blasphemy |
| 2 | Ram |
| 2 | Kadavar |
| 1 | Sabaton |
| 1 | Merciless |
| 1 | Nokturnal Mortum |
| 1 | Motörhead |
| 1 | Black Sabbath |
| 1 | Judas Priest |
| 1 | Imperator |
| 1 | Coroner |
| 1 | Kiss |
| 1 | Behemoth |
| 1 | Immolation |
| 1 | Cannibal Corpse |
| 1 | Inferi |
| 1 | Six Feet Under |
| 1 | Left Cross |
| 1 | Choosing Death |
| 1 | Merciless (Swe) |
| 1 | Abbath |
| 1 | Helloween |
| 1 | Ensiferum |
| 1 | Beherit |

Show all bands

Last logged in

5 months 1 week ago

Member for

3 years 7 months

Is following...


CroManAba, sodom26, George21, pigwalk42, Meshuggahman, SABBATRINITY, Lukasieka, dubtribe, vkok, ManInTheBox, Gorejuicexxx, SolveMyMath, Joel, oldschoolbear, music4u, Vinnie, Lyx, -Eikthyrnir-, Iron Animal