Thiellus

Thiellus
is a TShirtSlayer supporter and wields the mighty sword!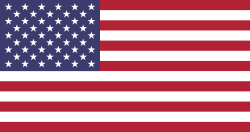 About
Tell us about yourself?:

Diehard fan for all types of extreme metal living in NY. Mostly old school death metal, first and second wave black metal, some thrash/power/heavy metal here and there. Also love classic rock and some jazz music.

I'm on here mostly to share some of my collection, some of my drawings, find new patches, and make some new friends. Also keeps me motivated to keep building my vest, which is never really "done" in my mind. But getting there...

I also write album reviews. If anyone's interested, here's a link to my page:
https://rateyourmusic.com/~LiquidFox

**Stuff I'm always looking for to buy/trade**
- Original DISSECTION, EMPEROR, BATHORY, and MESHUGGAH stuff!
- IMMOLATION "Dawn of Possession" shirt or patch for the o'l (new) vesty.
- TAAKE shield patch or shirt

What's your reason for joining tshirtslayer?:

To share concert photos, stories, and merch; buy and trade patches; make new friends

Do you goto any festivals or shows?:

As often as possible!!!! Support your local scene and your favorite artists!!!!

Favourite album ?:

Blood Fire Death, War Master, Pure Holocaust, The Somberlain, Storm of the Light's Bane, Altars of Madness, Blessed are the Sick, In the Nightside Eclipse

Which bands are you into?:

How did you find out about TShirtSlayer? :

Scouring the web for old shirts and records.
Last logged in

15 hours 10 min ago

Upload stats

| Count | Type |
| --- | --- |
| 12 | TShirt or Longsleeve |
| 6 | Tape / Vinyl / CD / Recording etc |
| 16 | Patch |
| 8 | Other Collectable |
| 1 | Hooded Top |
| 4 | Battle Jacket |

Upload trade status

| Count | Type |
| --- | --- |
| 2 | Trade Only |
| 2 | Sale or Trade |
| 43 | Not for sale or trade |

Bands uploaded

| Count | Band |
| --- | --- |
| 8 | Enslaved |
| 6 | Morbid Angel |
| 6 | Meshuggah |
| 5 | Bathory |
| 5 | Mayhem |
| 5 | Dissection |
| 4 | Voivod |
| 4 | Emperor |
| 4 | Death |
| 4 | Vader |
| 3 | Darkthrone |
| 3 | Carcass |
| 3 | Bolt Thrower |
| 2 | Suffocation |
| 2 | At The Gates |
| 2 | Immortal |
| 2 | Ram |
| 2 | Metallica |
| 2 | Kadavar |
| 2 | Iron Maiden |
| 2 | Kreator |
| 2 | Panopticon |
| 2 | Slayer |
| 2 | Megadeth |
| 2 | Entombed |
| 2 | Running Wild |
| 1 | Abbath |
| 1 | Helloween |
| 1 | Ensiferum |
| 1 | Sabaton |
| 1 | Celtic Frost |
| 1 | Demilich |
| 1 | Nokturnal Mortum |
| 1 | Venom |
| 1 | Black Sabbath |
| 1 | Coroner |
| 1 | Behemoth |
| 1 | Inferi |
| 1 | Left Cross |
| 1 | Choosing Death |

Show all bands

Member for

1 year 10 months

Is following...


SABBATRINITY, Lukasieka, dubtribe, vkok, ManInTheBox, Gorejuicexxx, SolveMyMath, Joel, oldschoolbear, music4u, Vinnie, Lyx, -Eikthyrnir-, Iron Animal