TheKvltIsAlive
Trade history
2 items received from others
This member does not have any trade history.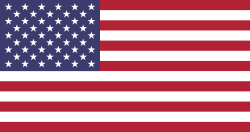 About
What's your reason for joining tshirtslayer?:

Get patches for my vest, sell old stuff, and find cool shit.

Do you goto any festivals or shows?:

Cannibal Corpse, Behemoth, Aeon, and Tribulation - Jan. 2015

Abigail Williams & Today Is the Day - Oct. 2015

Other than that, mostly local shows.

Favourite album ?:

Probably "Monotheist" by Celtic Frost

Which bands are you into?:

How did you find out about TShirtSlayer? :

Last Seen Wearing

I have not marked anything as currently worn yet! sorry!
Upload stats

| Count | Type |
| --- | --- |
| 11 | TShirt or Longsleeve |
| 1 | Tape / Vinyl / CD / Recording etc |
| 5 | Patch |
| 3 | Other Collectable |
| 9 | Battle Jacket |

Upload trade status

| Count | Type |
| --- | --- |
| 1 | Sold |
| 6 | Sale or Trade |
| 22 | Not for sale or trade |

Bands uploaded

| Count | Band |
| --- | --- |
| 10 | Morbid |
| 7 | Mayhem |
| 6 | Celtic Frost |
| 5 | Bolt Thrower |
| 5 | Sodom |
| 4 | Pink Mass |
| 4 | Nails |
| 4 | Emperor |
| 4 | Darkthrone |
| 3 | Carnifex |
| 3 | Craft |
| 3 | Leviathan |
| 3 | ARCHGOAT |
| 3 | Bulletbelt |
| 3 | Reek Of The Unzen Gas Fumes |
| 3 | Katatonia |
| 3 | Testament |
| 3 | His Hero Is Gone |
| 3 | Der Sturmer |
| 3 | Gothmog |
| 3 | Dystopia |
| 3 | Kreator |
| 2 | Forndom |
| 2 | Altar Of Plagues |
| 2 | Enslaved |
| 2 | Uglytwin |
| 2 | Abigail Williams |
| 2 | Holdaar |
| 2 | Vrtra |
| 2 | Eyehategod |
| 2 | Coroner |
| 2 | Bal Sagoth |
| 2 | Rotting Christ |
| 2 | Blasphemy |
| 2 | Revenge |
| 2 | Necrodeath |
| 2 | Warcollapse |
| 2 | Wolfbrigade |
| 2 | Amon Amarth |
| 2 | Deiphago |
| 2 | Thor's Hammer |
| 2 | Carcass |
| 2 | Motörhead |
| 2 | Municipal Waste |
| 2 | Disma |
| 2 | Dimmu Borgir |
| 2 | Carach Angren |
| 2 | Toxic Holocaust |
| 2 | Abbath |
| 2 | Slayer |
| 2 | Heimdalls Wacht |
| 2 | Bathory |
| 2 | Dead Congregation |
| 2 | Exciter |
| 2 | Endstille |
| 1 | Insect Warfare |
| 1 | Shining |
| 1 | Knocked Loose |
| 1 | Selbstmord |
| 1 | Nightbringer |
| 1 | Erang |
| 1 | Temnozor |
| 1 | Nashgul |
| 1 | X Ray Spex |
| 1 | Der Weg Einer Freiheit |
| 1 | Oldenhelm |
| 1 | Rotten Sound |
| 1 | Skitsystem |
| 1 | Saola |
| 1 | Forteresse |
| 1 | Orden Ogan |
| 1 | Old Scythia |
| 1 | Skyforger |
| 1 | Moonsorrow |
| 1 | Cave State |
| 1 | Uncle Acid And The Deadbeats |
| 1 | Kommandment |
| 1 | Crass |
| 1 | Charles Bronson |
| 1 | Loits |
| 1 | Trenchgringer |
| 1 | Sunwheel |
| 1 | Sight |
| 1 | Gaskammer |
| 1 | Skuz |
| 1 | Assuck |
| 1 | All Pigs Must Die |
| 1 | Hot Graves |
| 1 | Inquisition |
| 1 | Sketchy Trench |
| 1 | Groma Glas |
| 1 | Helloween |
| 1 | The Secret |
| 1 | Void |
| 1 | Nunslaughter |
| 1 | Stahlfront |
| 1 | Reek Od The Unzen Gas Fumes |
| 1 | Nargaroth |
| 1 | Alestorm |
| 1 | Young And In The Way |
| 1 | Descendents |
| 1 | DISFEAR |
| 1 | Malsaint |
| 1 | Nifelheim |
| 1 | Doom |
| 1 | Anal Cunt |
| 1 | Hierophant |
| 1 | Totenburg |
| 1 | Krieg |
| 1 | Sigh |
| 1 | GOAT SEMEN |
| 1 | Full Of Hell |
| 1 | Ensiferum |
| 1 | Depressive Silence |
| 1 | Necroholocaust |
| 1 | Suicidal Tendencies |
| 1 | Despise You |
| 1 | Eluveitie |
| 1 | Knelt Rote |
| 1 | It Dies Today |
| 1 | Water Torture |
| 1 | Windir |
| 1 | Witchfinder General |
| 1 | Solanum |
| 1 | Damaar |
| 1 | Morbid Angel |
| 1 | Mordhell |
| 1 | Dark Fury |
| 1 | Kamelot |
| 1 | Sequestered Keep |
| 1 | Black Magick SS |
| 1 | Tetragrammacide |
| 1 | King Diamond |
| 1 | Mass Grave |
| 1 | Goatmoon |
| 1 | Tribulation |
| 1 | Old Tower |
| 1 | Goat Penis |
| 1 | Mercyful Fate |
| 1 | Wolfkrieg |
| 1 | Fen |
| 1 | Trogool |
| 1 | Candlemass |
| 1 | Head Lock |
| 1 | Discharge |
| 1 | Goolagoon |
| 1 | Diocletian |
| 1 | Blutfahne |
| 1 | Perturbator |

Show all bands

Last logged in

2 months 1 week ago

Member for

6 years 1 week

Is following...


xasthur1349, PForx, RopetAvSjelen, naamhell, MasterDeath, Claudandus, Oggnest, pornverse, alexdahmer03, Zoioz, Stillafetus, gizter, ohlinmetalworship, stevenICB, TotalDesaster, Taikon, exumer_09