SteMaiden666
Trade history
7 items received from others
This member does not have any trade history.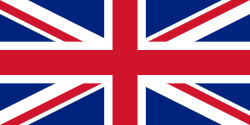 About
Tell us about yourself?:

Ste, 36, from Manchester, England.
Been a metalhead since I was 13, favourite genres of metal are classic, thrash, death, black, power and pirate.
Favourite band is Iron Maiden

What's your reason for joining tshirtslayer?:

I'm looking to buy patches for my battle jackets, and to appreciate other people's collections and share my own.

Do you goto any festivals or shows?:

Wacken, Bloodstock, Download, Sonisphere U.K. and gigs all over the U.K.
I've done a few European trips watching Maiden and I also travelled to watch them in Buenos Aires in October 2019 which was a dream come true for me.

Favourite album ?:

Iron Maiden - Brave New World

Which bands are you into?:

How did you find out about TShirtSlayer? :

Last Seen Wearing

I have not marked anything as currently worn yet! sorry!
Upload stats

| Count | Type |
| --- | --- |
| 56 | TShirt or Longsleeve |
| 1 | Tape / Vinyl / CD / Recording etc |
| 15 | Pin / Badge |
| 67 | Patch |
| 2 | Hooded Top |
| 4 | Battle Jacket |

Upload trade status

| Count | Type |
| --- | --- |
| 145 | Not for sale or trade |

Bands uploaded

| Count | Band |
| --- | --- |
| 32 | Iron Maiden |
| 8 | Slayer |
| 6 | Machine Head |
| 6 | Obituary |
| 6 | Anthrax |
| 6 | Ghost |
| 6 | Exodus |
| 5 | Overkill |
| 5 | Arch Enemy |
| 5 | Dark Funeral |
| 5 | Judas Priest |
| 5 | Motörhead |
| 5 | Metallica |
| 5 | Alice Cooper |
| 4 | Emperor |
| 4 | Gruesome |
| 4 | Cannibal Corpse |
| 4 | Dimmu Borgir |
| 4 | Marilyn Manson |
| 4 | Twisted Sister |
| 4 | DevilDriver |
| 4 | Behemoth |
| 4 | Municipal Waste |
| 4 | AC/DC |
| 4 | Kreator |
| 4 | Saxon |
| 4 | Sodom |
| 4 | Sabaton |
| 4 | Rammstein |
| 4 | Black Sabbath |
| 4 | Amon Amarth |
| 4 | Testament |
| 4 | Powerwolf |
| 3 | American Head Charge |
| 3 | Necrophobic |
| 3 | Fear Factory |
| 3 | Mötley Crüe |
| 3 | Sepultura |
| 3 | Satyricon |
| 3 | Watain |
| 3 | Korpiklaani |
| 3 | Rob Zombie |
| 3 | Wednesday 13 |
| 3 | Hatebreed |
| 3 | Taake |
| 3 | Dio |
| 3 | Deserted Fear |
| 3 | Marduk |
| 2 | Ensiferum |
| 2 | Cavalera |
| 2 | Slipknot |
| 2 | Beyond Salvation |
| 2 | Fleshgod Apocalypse |
| 2 | Pantera |
| 2 | Vader |
| 2 | Destruction |
| 2 | Rotting Christ |
| 2 | Lindemann |
| 2 | Carcass |
| 2 | Decapitated |
| 2 | UFO |
| 2 | Alestorm |
| 2 | Murderdolls |
| 2 | Power Trip |
| 2 | Suicidal Angels |
| 2 | Legion Of The Damned |
| 2 | Hypocrisy |
| 2 | Wacken Open Air |
| 2 | Chimaira |
| 2 | Wacken |
| 2 | Skeletonwitch |
| 1 | Necronautical |
| 1 | Helloween |
| 1 | Skid Row |
| 1 | Heaven & Hell |
| 1 | For I Am King |
| 1 | Jungle Rot |
| 1 | Attic |
| 1 | Ozzy Osbourne |
| 1 | Dust Bolt |
| 1 | Lamb Of God |
| 1 | Bruce Dickinson |
| 1 | Malevolent Creation |
| 1 | The Crown |
| 1 | Nervosa |
| 1 | Mudvayne |
| 1 | Patch Amnesty |
| 1 | Parkway Drive |
| 1 | Scorpions |
| 1 | Bleed From Within |
| 1 | Cradle Of Filth |
| 1 | Soulfly |
| 1 | Divine Chaos |
| 1 | W.A.S.P. |
| 1 | Turbonegro |
| 1 | Equilibrium. AC/DC |
| 1 | Onslaught |
| 1 | Toxic Holocaust |
| 1 | Suicidal Tendencies |

Show all bands

Last logged in

1 day 15 hours ago

Member for

1 year 7 months

Is following...


Bob Moon, Sickdog, Patch Amnesty, Bear666, Left Hand Patch, samael6666, Heavy Metal Chemist, butcheredatbirth87, music4u, Looking into th..., Rickers85, Antonio, Hammersmith Roc..., BHMOXM