somekindofdrunk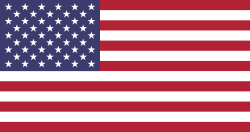 About
Tell us about yourself?:

liquor and tobacco, cuz you gotta have a hobby.

Do you goto any festivals or shows?:

occasional trips to boston for a show.

Favourite album ?:

wulkanaz - paúrpura fræovíbôkôs

Which bands are you into?:

Last Seen Wearing

I have not marked anything as currently worn yet! sorry!
This user is having email problems! They might not receive your notifications / messages for now.
Last logged in

4 days 16 hours ago

Member for

4 years 7 months

Upload stats

| Count | Type |
| --- | --- |
| 7 | Tape / Vinyl / CD / Recording etc |
| 73 | Patch |
| 7 | Battle Jacket |

Upload trade status

| Count | Type |
| --- | --- |
| 2 | Sale only |
| 85 | Not for sale or trade |

Bands uploaded

| Count | Band |
| --- | --- |
| 12 | Darkthrone |
| 11 | Bathory |
| 10 | Midnight |
| 10 | URFAUST |
| 9 | Venom |
| 8 | Celtic Frost |
| 8 | Abigail |
| 7 | Deathhammer |
| 7 | Kreator |
| 7 | Power From Hell |
| 7 | Ketzer |
| 6 | Vulcano |
| 6 | Witchfynde |
| 6 | Goatlord |
| 6 | Possessed |
| 6 | Budgie |
| 6 | Attic |
| 6 | Born For Burning |
| 6 | Led Zeppelin |
| 6 | Manilla Road |
| 6 | Bölzer |
| 6 | Lugubrum |
| 6 | Storm |
| 6 | Tank |
| 6 | Forgotten Woods |
| 6 | Isengard |
| 6 | Motörhead |
| 5 | Megiddo |
| 5 | Inquisition |
| 5 | Heretic |
| 5 | Detente |
| 5 | English Dogs |
| 5 | Revenge |
| 5 | Hellish Crossfire |
| 5 | Shitfucker |
| 5 | Soothsayer |
| 5 | Demoncy |
| 5 | Sodom |
| 5 | Black Magic |
| 5 | Damnation |
| 5 | Hellhammer |
| 5 | Witching Hour |
| 5 | Hellbringer |
| 5 | Nachzehrer |
| 5 | Blasphemy |
| 5 | Lönndom |
| 5 | Mütiilation |
| 5 | Dissection |
| 5 | Sabbat (JPN) |
| 5 | Peste Noire |
| 5 | OLD |
| 5 | Obscure Burial |
| 5 | Sacrificio |
| 5 | Sabbat |
| 5 | Voor |
| 4 | Beherit |
| 4 | Sarcofago |
| 4 | Midnight Prey |
| 4 | Erazor |
| 4 | Judas Priest |
| 4 | Nocturnal |
| 3 | Entombed |
| 3 | Eyehategod |
| 3 | Abomination |
| 3 | Baise Ma Hache |
| 3 | Bonehunter |
| 3 | Black Tusk |
| 2 | Skullfist |
| 2 | Slaughter (Can) |
| 1 | Wederganger |
| 1 | Windir |
| 1 | Holocaust |
| 1 | Sinmara |
| 1 | Kvelertak |
| 1 | Panphage |
| 1 | Virtue |
| 1 | Fyrnask |
| 1 | Villains |
| 1 | Nechochwen |
| 1 | Inepsyr |
| 1 | Speedwolf |
| 1 | The Spirit Cabinet |
| 1 | Slayer |
| 1 | Judas Iscariot |
| 1 | SUNNO))) |
| 1 | Mayhem |
| 1 | Voivod |
| 1 | Magic Circle |
| 1 | Summoning |
| 1 | Stone Dagger |
| 1 | Emperor |
| 1 | The Devil's Blood |
| 1 | Tankard |
| 1 | Ulver |
| 1 | Paul Chain |
| 1 | Doomriders |
| 1 | The Misfits |
| 1 | Toxic Holocaust |
| 1 | Luctus |
| 1 | Horn |
| 1 | Vlad Tepes |
| 1 | HIGH ON FIRE |
| 1 | Dr. Shrinker |
| 1 | Burzum |
| 1 | Possession |
| 1 | Inepsy |
| 1 | Alkerdeel |
| 1 | MPDS |
| 1 | Witchblood |
| 1 | Wulkanaz |
| 1 | Kampfar |
| 1 | Metal Punk Death Squad |

Show all bands

Friends


exumer_09, danieldeath, mad_submarine, Vinnie, quixotic, judascrust