SlamterA
Trade history
2 items received from others.
This member does not have any trade history.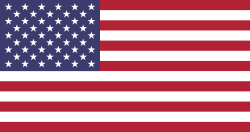 About
Tell us about yourself?:

My name is Brandon Headhunter Miller. I've been a part of the Philadelphia Punk Scene but eventually in 2005 got into the Local Metal Scene. Altogether I've made about 6 vests (4 for myself and 2 for others), 1 leather jacket and 2 sets of crusty patch pants. I'm in the middle of creating a black Battle Vest with ALL GREEN LOGO PATCHES. ANYONE WITH GREEN LOGO PATCHES FOR SALE CONTACT ME, I WILL BUY IF THEY ARE ONES I DO NOT HAVE! I've been to concerts in Philadelphia, Chicago, Savannah, Baltimore, Richmond, New York, Reading, Allentown, Indianapolis, Seattle, Los Angeles and Stuttgart (Germany). Here is a rough list of every band I've ever seen: 26 Beers
3 Inches of Blood
A Global Threat
A Life Once Lost
Abnormality
Absu
Active Lies
After the Burial (2)
Anhedonist
Ahumado Granujo
All Shall Perish
Amon Amarth
Andrew W.K.
Animals as Leaders
Antaeus
Aosoth
Ascension
As I Lay Dying
August Burns Red
Bane
Beneath The Massacre
Benediction
Between the Buried and Me
Big D and the Kids Table
Black Anvil (4)
Blackguard
Bloodsoaked (2)
Bolt Thrower
Born of Osiris
Broken Hope
Brutal Truth
Buckethead
Cannibal Corpse
Carcass
Carnifex
Casket
Cattle Decapitation
Cauldron
Cephalic Carnage
Cheap Sex
Circle Jerks
CKY
Cobalt
Coffin Dust (2)
Contrastic
Converge
Convulse
Crack Filler
Cruciamentum
D.R.I.
Danzig
Darkest Hour (2)
Death Before Dishonor
Decapitated
Dehumanized
Deicide
Deiphago
Destroy Destroy Destroy
Dethklok
Dimmu Borgir
Down
Dying Fetus (4)
Evile
Evoken
Exhumed (2)
Exodus
Eyehategod
Fireball Ministry
Fuck the Facts
G.B.H.
Ghoul
Glorior Belli
Gride
Goatwhore (4)
God Forbid
Gogol Bordello
Goraphobia
Goregotted
Grave
GWAR (5)
Hank Williams III
Hate Eternal
Hatebreed
Havok
Heaven and Hell
High on Fire (2)
Himsa
Infernal Stronghold (2)
Ingrowing
Iniquity
Integrity
Job For A Cowboy
Jungle Rot
Kingdom of Sorrow
Kreator
Kylesa
Lazarus A.D.
Lead Farmer (2)
Leftover Crack
Loss
Lower Class Brats (2)
Machine Head
Manilla Road
Marduk
Mastodon
Mean Streets
Megadeth
Melvins
Midnight
Monstrosity
Moonspell
Mortal Decay (5)
Mortician
Municipal Waste (3)
Nachtmystium
Necrophagist
Nile
Obituary
The Obsessed
Off With Their Heads
Once Nothing
Origin (2)
Overkill
Pagan Altar
Pallbearer
Pelican
Pentagram
Periphery
Pessimist
Phobia (2)
Pissgrave
Primate
Psycroptic
R.A.M.B.O.
Rancid
Razormaze
Reel Big Fish
Reign Supreme (3)
Repulsion
Revenge
Rise Against
Rumplestilskin Grinder
Sacred Reich
Sapremia (10)
Skeletonwitch (2)
Sleep
Slipknot
Social Distortion
Soilent Green
Soilwork
Sonic Syndicate
Speedwolf
Suburban Riot
Suffocation (3)
Suicidal Tendencies
Swashbuckle
Terror
The Agony Scene
The Black Dahlia Murder (2)
The Boils (4)
The Butthole Surfers
The Casualties (3)
The English Beat
The Faceless (3)
The Ghost Inside
The Ghouls
The Red Chord (2)
The Skints
This or the Apocalypse
Through The Eyes of the Dead
Throwdown
Time Again
Torn the Fuck Apart
Total Fucking Destruction
Toxic Holocaust (2)
Trasher (5)
Unearth
Vains of Jenna
Vektor
Veil of Maya
Venom
Vinterland
Vital Remains (3)
Voivod
War of Ages
Warbringer
Watain
Wednesday Night Heroes
Weedeater
Whitechapel
Winds of Plague (2)
Wisdom in Chains
Witchhunt
Withered
Wormrot

What's your reason for joining tshirtslayer?:

I want to show off my shirt collection and my Battle Jacket Collection

Do you goto any festivals or shows?:

I've gone to a few in the midwest, but MDF 2013 will be my first, I can't wait to see Bolt Thrower

Last Seen Wearing

I have not marked anything as currently worn yet! sorry!
Last logged in

3 years 3 weeks ago

Upload stats

| Count | Type |
| --- | --- |
| 44 | TShirt or Longsleeve |
| 1 | Patch |
| 3 | Other Collectable |
| 3 | Hooded Top |
| 5 | Battle Jacket |

Upload trade status

| Count | Type |
| --- | --- |
| 56 | Not for sale or trade |

Bands uploaded

| Count | Band |
| --- | --- |
| 6 | Gwar |
| 5 | Dying Fetus |
| 5 | Bolt Thrower |
| 5 | Slayer |
| 5 | Misfits |
| 4 | Cannibal Corpse |
| 4 | Motörhead |
| 3 | Toxic Holocaust |
| 3 | Entombed |
| 3 | Soilent Green |
| 3 | Infernal Stronghold |
| 3 | Municipal Waste |
| 3 | Monstrosity |
| 3 | Megadeth |
| 3 | Black Anvil |
| 3 | Iron Maiden |
| 2 | Mortal Decay |
| 2 | Absu |
| 2 | Testament |
| 2 | Pantera |
| 2 | Dehumanized |
| 2 | Decapitated |
| 2 | Rancid |
| 2 | Relapse Records |
| 2 | Neseblod |
| 2 | Skeletonwitch |
| 2 | HIGH ON FIRE |
| 2 | Decrepit Birth |
| 2 | Darkthrone |
| 2 | Corrosion Of Conformity |
| 2 | Suffocation |
| 2 | Polterchrist |
| 2 | Dead Kennedys |
| 2 | Gorgoroth |
| 2 | Danzig |
| 2 | Exodus |
| 2 | Venom |
| 1 | Sedna |
| 1 | Brutal Truth |
| 1 | Sodom |
| 1 | Withered |
| 1 | Vital Remains |
| 1 | Goraphobia |
| 1 | Overkill |
| 1 | Insect Warfare |
| 1 | Suicidal Tendencies |
| 1 | Nightwish |
| 1 | Cannabis Corpse |
| 1 | Master |
| 1 | Echoes Of Dead Gods |
| 1 | Malevolent Creation |
| 1 | Black Label Society |
| 1 | Mercyful Fate |
| 1 | Anal Cunt |
| 1 | Submerged In Dirt |
| 1 | Evile |
| 1 | Judas Iscariot |
| 1 | Pure Death Produtions |
| 1 | Kult Ov Azazel |
| 1 | Sepultura |
| 1 | Comparative Anatomy |
| 1 | Mastodon |
| 1 | 7 Seconds |
| 1 | Iced Earth |
| 1 | Sapremia |
| 1 | Jungle Rot |
| 1 | Fuck Face |
| 1 | 45 Grave |
| 1 | The Meteors |
| 1 | Unleashed |
| 1 | Gorephobia |
| 1 | Rumplestiltskin Grinder |
| 1 | XXX Maniac |
| 1 | Taake |
| 1 | Less Than Jake |
| 1 | Trouble |
| 1 | Pathology |
| 1 | Total Fucking Destruction |
| 1 | Immortal |
| 1 | Gogol Bordello |
| 1 | Helloween |
| 1 | Down |
| 1 | Fuck The Facts |
| 1 | Sleep |
| 1 | Watain |
| 1 | Zeke |
| 1 | Sinister |
| 1 | Superjoint Ritual |
| 1 | Bloodsoaked |
| 1 | Havok |
| 1 | Death |
| 1 | Trasher |
| 1 | Angel Corpse |
| 1 | Nasum |
| 1 | Pessimist |
| 1 | Ghoul |
| 1 | Deceased |
| 1 | Fatality |
| 1 | Swashbuckle |
| 1 | Marduk |
| 1 | Rotten Sound |
| 1 | Insatanity |
| 1 | Exhumed |
| 1 | Deceased... |
| 1 | Corpsegrinder |
| 1 | Dreaming Dead |
| 1 | Devourment |
| 1 | Wormrot |
| 1 | Waking The Cadaver |
| 1 | All Shall Perish |
| 1 | Torn The Fuck Apart |
| 1 | Cerebral Bore |
| 1 | Morbid Angel |
| 1 | Paradise Lost |
| 1 | Putrid Pile |
| 1 | Strong Intention |
| 1 | The Black Dahlia Murder |
| 1 | Metallica |
| 1 | Phobia |
| 1 | Deicide |
| 1 | Cursed From Birth |
| 1 | Behemoth |
| 1 | Nile |
| 1 | Anathema |

Show all bands

Member for

10 years 2 weeks

Is following...


Plague, Hellawaits85, CEROXER, gizter