SIR STEWART WALLACE III
Trade history
1 items received from others.
This member does not have any trade history.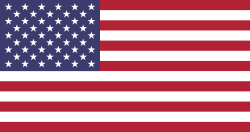 About
Tell us about yourself?:

i am a born again christian and i now renounce all this evil "metal madness" and want to move on with my life and join the lord.I put these shirts up as a reminder of the sinful person i used to be.My current favorite bands are things like bands Deadline,Hoovercraft,Cocteau Twins,Three 6 Mafia,Abba,Angel Taylor,Barry White,Beck,Bread,The Carpenters,The Darkness/Hot Leg,1970s Disco,E-40,Gary Numan,Geto Boys,Kylie Minogue,Lily Allen,The Moody Blues,Alan Parsons Project,Can,PFFR,The Plastics,Ratt,Donna Summer,Rick James,The Village People,Ween,Warning(early 1980s German electronic band) and the Party Rock Crew.

What's your reason for joining tshirtslayer?:

look at cool shirts and post some for trade

Do you goto any festivals or shows?:

How did you find out about TShirtSlayer? :

Last Seen Wearing

I have not marked anything as currently worn yet! sorry!
Last logged in

13 hours 53 min ago

Member for

7 years 4 months

Upload stats

| Count | Type |
| --- | --- |
| 450 | TShirt or Longsleeve |
| 112 | Tape / Vinyl / CD / Recording etc |
| 1 | Patch |
| 43 | Other Collectable |
| 17 | Hooded Top |
| 2 | Battle Jacket |

Upload trade status

| Count | Type |
| --- | --- |
| 1 | Trade Only |
| 5 | Sale or Trade |
| 619 | Not for sale or trade |

Bands uploaded

| Count | Band |
| --- | --- |
| 44 | Anal Cunt |
| 26 | Ghost |
| 22 | Slayer |
| 21 | Macabre |
| 20 | Samhain |
| 18 | Cannibal Corpse |
| 16 | Carcass |
| 16 | Eyehategod |
| 14 | Motörhead |
| 14 | Venom |
| 13 | Misfits |
| 12 | Midnight |
| 12 | GG Allin |
| 11 | The Accused |
| 10 | Bathory |
| 8 | Mayhem |
| 8 | Meat Shits |
| 7 | Steel Panther |
| 7 | Agoraphobic Nosebleed |
| 7 | Pantera |
| 7 | Gruesome |
| 7 | DAYGLO ABORTIONS |
| 6 | Watain |
| 6 | Toxic Holocaust |
| 6 | Incantation |
| 5 | THE DWARVES |
| 5 | MENTORS |
| 5 | Nunslaughter |
| 4 | Skinless |
| 4 | Burzum |
| 4 | Hellhammer |
| 4 | Guns N' Roses |
| 4 | Deicide |
| 4 | Black Sabbath |
| 4 | ANTISEEN |
| 4 | Necrophagia |
| 4 | The Devil's Blood |
| 3 | Lividity |
| 3 | ARCHGOAT |
| 3 | Exit-13 |
| 3 | Danzig |
| 3 | Celtic Frost |
| 3 | Morbid Angel |
| 3 | THE MENTORS |
| 3 | Napalm Death |
| 3 | Vital Remains |
| 3 | Yngwie J. Malmsteen |
| 3 | Dwarves |
| 3 | Dark Funeral |
| 3 | Glenn Danzig |
| 3 | Candlemass |
| 3 | Metallica |
| 2 | Warbringer |
| 2 | The Exploited |
| 2 | Down |
| 2 | Darkthrone |
| 2 | Goatwhore |
| 2 | Phobia |
| 2 | EVIL ARMY |
| 2 | Witchfinder General |
| 2 | Sex Pistols |
| 2 | Type O Negative |
| 2 | Gehennah |
| 2 | Malevolent Creation |
| 2 | DEMIRICOUS |
| 2 | Zombi |
| 2 | Deströyer 666 |
| 2 | Coffins |
| 2 | Dying Fetus |
| 2 | Poison Idea |
| 2 | Ramones |
| 2 | Mötley Crüe |
| 2 | LUCIO FULCI |
| 2 | Soundtrack |
| 2 | Unleashed |
| 2 | Melvins |
| 2 | Gravebreaker |
| 1 | George A Romero |
| 1 | Enforcer |
| 1 | Walking Dead |
| 1 | Megadeth |
| 1 | EMBALMER |
| 1 | Death Breath |
| 1 | Godflesh |
| 1 | GENERAL SURGERY |
| 1 | DISFEAR |
| 1 | Plasmatics |
| 1 | Post Mortem |
| 1 | Nosferatu |
| 1 | Black Witchery |
| 1 | Dissection |
| 1 | Nirvana |
| 1 | BORIS |
| 1 | Circle Jerks |
| 1 | Suffocation |
| 1 | Marduk |
| 1 | KRIG |
| 1 | GG Allin/Antiseen |
| 1 | Brutal Truth |
| 1 | CUMCHRIST |
| 1 | Judas Priest |
| 1 | VLAD THE IMPALER |
| 1 | GIGANTIC BRAIN |
| 1 | BOUNTY HUNTER |
| 1 | GOAT SEMEN |
| 1 | DRUUNA |
| 1 | Carpathian Forest |
| 1 | PORN (MEN OF PORN) |
| 1 | Cauldron |
| 1 | Bitch Infection |
| 1 | BOUNTY HUNTER GOAT |
| 1 | HOBO WITH A SHOTGUN |
| 1 | CHRIST INVERSION |
| 1 | Randy Rhoads |
| 1 | MANIAC BUTCHER |
| 1 | Impiety |
| 1 | Municipal Waste |
| 1 | LAUGHING DEAD |
| 1 | Dead Kennedys |
| 1 | Superjoint Ritual |
| 1 | GIBSON FLYING V |
| 1 | Broken Bones |
| 1 | Death |
| 1 | Angel Witch |
| 1 | Jello Biafra |
| 1 | Exodus |
| 1 | Damien Storm |
| 1 | Morbosidad |
| 1 | Mr. Bungle |
| 1 | SATANIC BLACK ARTS |
| 1 | Pungent Stench |
| 1 | Hemdale |
| 1 | Ghoul |
| 1 | AC/DC |
| 1 | Ghost B.C. |
| 1 | Craft |
| 1 | FULL BLOWN AIDS |
| 1 | Impetigo |
| 1 | Repulsion |
| 1 | Deathspell Omega |
| 1 | PSYCHO |
| 1 | LIMITED APPEAL RECORDS |
| 1 | Sodom |
| 1 | Repugnant |
| 1 | THE BUSINESS |
| 1 | Stevie Stileto |
| 1 | ROTTEN COTTON |
| 1 | Exhumed |
| 1 | MISFITS GG ALLIN VENOM |
| 1 | DISHAMMER |
| 1 | KNIGHTS OF VALHALLA |
| 1 | Blood Freak |
| 1 | DESOLATION |
| 1 | Metal |
| 1 | Skeletal Earth |
| 1 | RESUSCITATOR |
| 1 | HANK III ASSJACK |
| 1 | Necrophagist |
| 1 | BLOOD FOR SATAN |
| 1 | Autopsy |
| 1 | CANNIBAL HOLOCAUST |
| 1 | Nargaroth |
| 1 | VAGINAL JESUS |
| 1 | HELLS HEADBANGERS |
| 1 | Devils Blood |
| 1 | Relapse Records |
| 1 | SLAPSHOT |
| 1 | VERMEFUG |
| 1 | BUTCHER ABC |
| 1 | Loudness |
| 1 | Manowar |
| 1 | Satanic Warmaster |
| 1 | LARD |
| 1 | St. Vitus |
| 1 | Dimmu Borgir |
| 1 | THE EXPOLITED |
| 1 | Witchaven |
| 1 | Acheron |
| 1 | 1349 |
| 1 | Alice In Chains |
| 1 | Death Metal |
| 1 | SHROUD |
| 1 | Judas Iscariot |
| 1 | BLACK MARK PRODUCTIONS |
| 1 | Onslaught |
| 1 | ED GEIN |
| 1 | HIGH ON FIRE |
| 1 | Kreator |
| 1 | Impaled Northern Moonforest |
| 1 | JIM ROSE CIRCUS |
| 1 | Tenacious D |
| 1 | INCISION US 1992 |
| 1 | Weekend Nachos |
| 1 | KILSLUG |
| 1 | Saint Vitus |
| 1 | Digitech Whammys |
| 1 | Wehrmacht |
| 1 | The Ramones |
| 1 | Abyssic Hate |
| 1 | RUGGERO DEODATO |
| 1 | Subhumans |
| 1 | Alice Cooper |
| 1 | Ministry |
| 1 | Vader |
| 1 | TEXAS CHAINSAW MASSACRE |
| 1 | Stephen King |
| 1 | King Diamond |
| 1 | CHARGED G.B.H. |
| 1 | Goat Horn/Cauldron |
| 1 | SATANIC THREAT/NUNSLAUGHTER |
| 1 | Graveland |
| 1 | Neurosis |
| 1 | Rob Zombie |
| 1 | PORN |
| 1 | Overkill |
| 1 | Vulcano |

Show all bands

Friends

No friends added/following