Schifeul
Trade history
0 items received from others
This member does not have any trade history.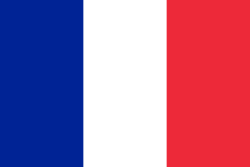 About
Tell us about yourself?:

Schifeul, 26 years old, from Lille, in the top of France

I listen to Metal since 10 years, Especially Death and Black Metal I go to a lot of gigs and tape some of them, if you want trade dvd bootleg, send me a mail or add me on soulseek

I also collect LP and Set-list

What's your reason for joining tshirtslayer?:

Sharing my stuff and see other awesomes collections

Do you goto any festivals or shows?:

Hellfest :
2007
2008
2009
2010
2011
2012
2013
Neurotic :
2011
Eindhoven Metal Meeting :
2011
2012
Graspop :
2009
2011
2013
Mass Deathtruction :
2010
2011
MetalCamp 2012
Party San 2013

And a fucking lot of gigs around Lille, Valenciennes, Antwerpen, Paris and over city in France, Belgium and Neetherland

How did you find out about TShirtSlayer? :

on searching ideas for my battlejacket on google

Last Seen Wearing

I have not marked anything as currently worn yet! sorry!
Upload stats

| Count | Type |
| --- | --- |
| 114 | TShirt or Longsleeve |
| 3 | Tape / Vinyl / CD / Recording etc |
| 9 | Other Collectable |
| 6 | Hooded Top |
| 1 | Battle Jacket |

Upload trade status

| Count | Type |
| --- | --- |
| 133 | Not for sale or trade |

Bands uploaded

| Count | Band |
| --- | --- |
| 14 | Benighted |
| 10 | Peste Noire |
| 9 | Slipknot |
| 9 | The Black Dahlia Murder |
| 7 | Machine Head |
| 6 | Mayhem |
| 6 | Rammstein |
| 6 | Watain |
| 5 | Aborted |
| 5 | Hellfest |
| 4 | Shining |
| 4 | Antaeus |
| 4 | Gronibard |
| 4 | Aosoth |
| 4 | Diapsiquir |
| 4 | Blut Aus Nord |
| 3 | Burzum |
| 3 | The CNK |
| 3 | Gojira |
| 3 | Tsjuder |
| 3 | Anaal Nathrakh |
| 3 | Satyricon |
| 2 | Kickback |
| 2 | Emperor |
| 2 | Despised Icon |
| 2 | Taake |
| 2 | Rise Of The Northstar |
| 2 | Sublime Cadaveric Decomposition |
| 2 | Slayer |
| 2 | Hell Militia |
| 2 | Les Chants De Nihils |
| 2 | Immortal |
| 1 | Stab Your Mistress |
| 1 | Celeste |
| 1 | Svart Crown |
| 1 | Psoriasis |
| 1 | Beneath The Massacre |
| 1 | Kylesa |
| 1 | Cannibal Corpse |
| 1 | Necroblaspheme |
| 1 | Brujeria |
| 1 | Balrog |
| 1 | Forteresse |
| 1 | Total Fucking Destruction |
| 1 | Devourment |
| 1 | Klang!!! |
| 1 | Darkall Slaves |
| 1 | Endstille |
| 1 | Genital Grinder |
| 1 | Cephalic Carnage |
| 1 | UNSU |
| 1 | Receuil Morbide |
| 1 | Wormrot |
| 1 | Ultra Vomit |
| 1 | Lividity |
| 1 | Hellfest 2012 |
| 1 | Agantyr |
| 1 | Cerebral Bore |
| 1 | Wild Karnivor |
| 1 | Deathspell Omega |
| 1 | Helrunar |
| 1 | Carcass |
| 1 | Belenos |
| 1 | Lille Grind Fest |
| 1 | Kampfar |
| 1 | Venom |
| 1 | Darkthrone |
| 1 | INHUMATE |
| 1 | Sombres Forêts |
| 1 | Morbid Angel |
| 1 | Necroblood |
| 1 | Regarde Les Hommes Tomber |
| 1 | Sodom |
| 1 | VILE |
| 1 | At The Gates |
| 1 | Soulfly |
| 1 | Grapop |
| 1 | Cliteater |
| 1 | Dagoba |
| 1 | Glorior Belli |
| 1 | Job For A Cowboy |

Show all bands

Last logged in

1 year 1 month ago

Member for

8 years 11 months

Is following...


CUNT-CAUTERIZER, mayhempunk666