Ryan.ortiz14
Trade history
1 pending seller/trader reviews
7 great seller/trader reviews
16 items received from others
More info click here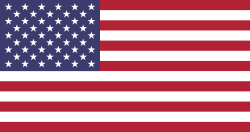 About
Tell us about yourself?:

Whittier CA.

...........MOST WANTED PATCHES..........

Agent Steel - Skeptics Apocalypse
Annihilator - Alice in Hell (Vintage Blue Border)
Celtic Frost - Morbid Tales (Vintage Red Border)
Coroner - Mental Vortex (Vintage Purple or Black Border)
Death Angel - Act III (Vintage)
Evildead - Annihilation of Civilization (Greek Boot)
Exodus - Bonded By Blood (Vintage Red Border)
Grim Reaper - See You In Hell (Gray Border Thailand Boot)
Iron Angel - Hellish Crossfire (1st Boot)
Judas Priest - Painkiller (Vintage) & (Thailand Boot)
Megadeth - Peace Sells (Vintage Red Border)
Metallica - Creeping Death Square and Mini Strip (Vintage)
Metal Church - Fake Healer (Vintage)
Morgoth - Resurrection Absurd (Vintage)
Mortal Sin - Face of Despair (Vintage)
Motörhead - Ace of Spades (Vintage)
Motörhead - Iron Fist (Vintage Red Border)
Nuclear Assault - Handle with Care (Vintage)
Nuclear Assault - Survive (Vintage)
Overkill - Under the Influence (Vintage Laser Eyes)
Protector - Misanthropy (Vintage Gray Border)
Sadus - Swallowed in Black (Vintage)
Savage Grace - Master of Disguise (1st Boot)
Vio-lence - Eternal Nightmare (Greek Boot)
Violent Force - M.A.O.T. (1st boot)

..........BACKPATCH WANT LIST..........

Autopsy - Severed Survival (Vintage)
Cruel Force - Under the Sign of the Moon
Diabolic Night - Evil Night
Deathhammer - Forever Ripping Fast
Deathhammer - Onward to The Pits
Destruction - Mad Butcher (Vintage)
Exciter - Long Live The Loud (Vintage)
Flotsam and Jetsam - Doomsday For the Deceiver (Vintage)
Iron Maiden - Hallowed be thy Name (Vintage)
Kreator - Terrible Certainty (Vintage)
Megadeth - Killing Is My Business (Vintage)
Megadeth - So Far, So Good...So What! (Vintage)
Omega - The Hell Patrol
Omen - Battle Cry
Pestilence - Consuming Impulse (Vintage)
Protector - Leviathans Desire (Vintage)
Protector - Misanthrophy (Vintage)
Sepultura - Beneath the Remains (Vintage)
Sepultura - Schizophrenia (Vintage)
Slayer - Hell Awaits (Vintage)
Slayer - Show No Mercy (Vintage)
Sodom - Agent Orange (Vintage)
Vio-lence - Eternal Nightmare (Vintage)
____________________________________

If you have any please message me
____________________________________
I've traded and bought from:

meave90
Speed_Metal_Drunk
Bitch Butcher
kissman
ThrashMetal1983
ThrashMetal1982
嘻劷鸯
exumer_09
dogmatize92
Executer
PuroPinchePaty
toxikholocaust
Vic_Rattlehead
_Cheezitz
TRV3Y
Koolg71

Do you goto any festivals or shows?:

I've seen
...................
Antichrist
Atrophy
Black Sabbath
Bleeder
Bonded By Blood
Crematory Stench
Deathhammer
Death Angel
Demolition Hammer
Desolator
Evildead
Exciter
Fueled by Fire
Hirax
Inculter
Kreator
Maledict
Merciless Death
Midnight
Nightmare
Nihilist (US)
Nuclear Assault
Obliteration
Possessed
Power from Hell
Razor
Reptilian
Sakrificer
Sacred Reich
Skeletal Remains
Strike Master
Toxic Holocaust
Vio-Lence
Voltax
Warbringer
Witchaven

Last Seen Wearing

I have not marked anything as currently worn yet! sorry!
Upload stats

| Count | Type |
| --- | --- |
| 2 | Tape / Vinyl / CD / Recording etc |
| 195 | Patch |
| 6 | Battle Jacket |

Upload trade status

| Count | Type |
| --- | --- |
| 2 | Trade Only |
| 1 | Sale or Trade |
| 200 | Not for sale or trade |

Bands uploaded

| Count | Band |
| --- | --- |
| 11 | Anthrax |
| 10 | Metallica |
| 10 | Venom |
| 8 | Death |
| 8 | Darkness |
| 8 | Slayer |
| 7 | Exumer |
| 7 | Possessed |
| 7 | Vio-Lence |
| 7 | Destruction |
| 7 | Sodom |
| 7 | Razor |
| 7 | Kreator |
| 7 | Cruel Force |
| 6 | Deathhammer |
| 6 | Morbid Saint |
| 6 | Grim Reaper |
| 6 | Sacred Reich |
| 6 | Iron Maiden |
| 6 | Dark Angel |
| 6 | Midnight |
| 5 | Nocturnal |
| 5 | Diabolic Night |
| 5 | Toxik |
| 5 | Vampire |
| 5 | Black Sabbath |
| 5 | Nifelheim |
| 5 | EvilDead |
| 5 | Dio |
| 5 | Sepultura |
| 5 | Megadeth |
| 4 | Ozzy Osbourne |
| 4 | Annihilator |
| 4 | Triumphant |
| 4 | Bastard Priest |
| 4 | Hellhunt |
| 4 | Xentrix |
| 4 | Overkill |
| 4 | D.R.I. |
| 4 | Exciter |
| 4 | Black Magic |
| 4 | Omega |
| 3 | Condor |
| 3 | Flotsam And Jetsam |
| 3 | Onslaught |
| 3 | Whiplash |
| 3 | Demolition Hammer |
| 3 | Wehrmacht |
| 3 | Blood Feast |
| 3 | Quintessenz |
| 3 | Repugnant |
| 3 | Venenum |
| 3 | Mortal Sin |
| 3 | Vendetta |
| 3 | Slammer |
| 3 | Ranger |
| 3 | Warfare |
| 3 | Vulture |
| 3 | Aggression |
| 3 | Evoke |
| 3 | Powerthrone |
| 3 | Forbidden |
| 3 | Rigor Mortis |
| 3 | Hallows Eve |
| 3 | Witching Hour |
| 3 | Omen |
| 3 | Nuclear Assault |
| 3 | Transilvania |
| 2 | Deathrow |
| 2 | Suicidal Tendencies |
| 2 | Power From Hell |
| 2 | Nightmare |
| 2 | Minotaur |
| 2 | Beer Pressure |
| 2 | S.O.D. |
| 2 | Gladiator |
| 2 | Iron Angel |
| 2 | Chapel Of Disease |
| 2 | Infernal Majesty |
| 2 | Witchtrap |
| 2 | Autopsy |
| 2 | Atrophy |
| 2 | Ketzer |
| 2 | Shitfucker |
| 2 | Enforcer |
| 2 | Savage Grace |
| 2 | Deathcult |
| 2 | Inculter |
| 2 | Nuctemeron |
| 2 | Living Death |
| 2 | NEKROMANTHEON |
| 2 | Obsessör |
| 2 | Obliteration |
| 2 | Bulldozing Bastard |
| 2 | Obscure Burial |
| 2 | Testament |
| 2 | Nocturnal Witch |
| 2 | Abigail |
| 2 | Luzifer |
| 2 | Terrorizer |
| 2 | Flight |
| 2 | Morbus Chron |
| 2 | Front Beast |
| 2 | Metal Church |
| 2 | Necronomicon |
| 2 | Erazor |
| 2 | Protector |
| 2 | Tankard |
| 2 | Burstin' Out |
| 1 | Morbid |
| 1 | Cryptic Slaughter |
| 1 | Broken Bones |
| 1 | Carnage |
| 1 | Sanctuary |
| 1 | Division Speed |
| 1 | Stromtroopers Of Death |
| 1 | Celtic Frost |
| 1 | English Dogs |
| 1 | ADX |
| 1 | Mutilator |
| 1 | Deathwish |
| 1 | King Diamond |
| 1 | Accept |
| 1 | Toxic Holocaust |
| 1 | Pestilence |
| 1 | Raped God 666 |
| 1 | Voivod |
| 1 | OLD |
| 1 | Witchburner |
| 1 | Wombbath |
| 1 | Divison Speed |
| 1 | Devil Master |
| 1 | Merciless |
| 1 | EVIL ARMY |
| 1 | Motörhead |
| 1 | Morbid Angel |
| 1 | Exodus |
| 1 | Corrosion Of Conformity |
| 1 | Gorguts |

Show all bands

Last logged in

1 hour 40 min ago

Member for

5 years 7 months

Is following...


_Cheezitz, TheePhilosopher, Hammr123, Toxic_Adrian, dubtribe, toxikholocaust, Executer, ACES HIGH, dogmatize92, kissman, Speed_Metal_Drunk, Rotten69, Possessed by Exumer, METAL SAVAGE, Vomitus, Devastation, meave90, Axehead, SABBATRINITY, HeavyMetal20, Speed or Bleed, victimOfdeatH, Pizza thrash 666, Gina Bloodlust, hectormetallica123, Hell_Onyx, wehrlx, CHAOS AND METAL, Bitch Butcher, The_Grotesque, ThrashMetal1983, Reptile86x, Angel Medina, exumer_09, ThrashMetal1982, Vic_Rattlehead