pigwalk42

pigwalk42
is a TShirtSlayer supporter and wields the mighty sword!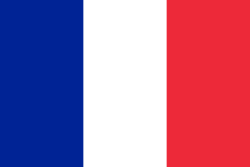 About
What's your reason for joining tshirtslayer?:

Passion for vintage Shirts that reminds the heyday of Metal for me ie : the 90s

Do you goto any festivals or shows?:

Go to gigs once or twice a month
yes been to hellfest- France 6 or 7 times
broad spectrum of extreme styles

Favourite album ?:

how can you choose only one

Which bands are you into?:

How did you find out about TShirtSlayer? :

Last Seen Wearing

I have not marked anything as currently worn yet! sorry!
Last logged in

43 min 52 sec ago

Member for

2 years 9 months

Upload stats

| Count | Type |
| --- | --- |
| 604 | TShirt or Longsleeve |
| 14 | Patch |
| 9 | Other Collectable |
| 14 | Hooded Top |

Upload trade status

| Count | Type |
| --- | --- |
| 89 | Sold |
| 90 | Sale or Trade |
| 2 | Sale only |
| 460 | Not for sale or trade |

Bands uploaded

| Count | Band |
| --- | --- |
| 20 | Cathedral |
| 17 | Life Of Agony |
| 13 | Immortal |
| 12 | Anathema |
| 11 | Iron Maiden |
| 11 | The Gathering |
| 11 | Paradise Lost |
| 9 | Cradle Of Filth |
| 8 | Biohazard |
| 8 | Tiamat |
| 8 | Sepultura |
| 8 | Type O Negative |
| 8 | Deicide |
| 7 | Nirvana |
| 7 | Slayer |
| 7 | Entombed |
| 7 | Fear Factory |
| 6 | The Blood Divine |
| 6 | Misanthrope |
| 6 | Cannibal Corpse |
| 6 | My Dying Bride |
| 6 | Metallica |
| 6 | Bolt Thrower |
| 5 | Crematory |
| 5 | Brutal Truth |
| 5 | Therion |
| 5 | No Return |
| 5 | Guns N' Roses |
| 5 | Queensrÿche |
| 5 | Gloomy Grim |
| 5 | Hypocrisy |
| 5 | Machine Head |
| 4 | Neurosis |
| 4 | Gorefest |
| 4 | Alastis |
| 4 | Napalm Death |
| 4 | Pelican |
| 4 | Sentenced |
| 4 | Clawfinger |
| 4 | Obituary |
| 4 | Korn |
| 4 | Black Sabbath |
| 4 | Therapy? |
| 4 | Emperor |
| 4 | Grip Inc. |
| 4 | Samael |
| 4 | Moonspell |
| 4 | Pantera |
| 3 | Dynamo Open Air |
| 3 | Ancient |
| 3 | Bal-Sagoth |
| 3 | Bloodthorn |
| 3 | Today Is The Day |
| 3 | Nightfall |
| 3 | Impaled Nazarene |
| 3 | Massacra |
| 3 | Anthrax |
| 3 | Pyogenesis |
| 3 | Atrocity |
| 3 | Marduk |
| 3 | Rage Against The Machine |
| 3 | Megadeth |
| 3 | Morbid Angel |
| 3 | THEATRE OF TRAGEDY |
| 3 | The Wildhearts |
| 3 | Dismal Euphony |
| 3 | S.U.P |
| 3 | Old Man Gloom |
| 3 | Faith No More |
| 3 | Enslaved |
| 3 | Septic Flesh |
| 2 | God Dethroned |
| 2 | Dreadful Shadows |
| 2 | Rajna |
| 2 | ISIS |
| 2 | Pist.On |
| 2 | Slipknot |
| 2 | Katatonia |
| 2 | Meshuggah |
| 2 | Swordmaster |
| 2 | Benediction |
| 2 | Saxon |
| 2 | Ugly Kid Joe |
| 2 | Iced Earth |
| 2 | Metallian |
| 2 | Cemetary |
| 2 | Nasum |
| 2 | Rainbow |
| 2 | Crowbar |
| 2 | Soundgarden |
| 2 | Prong |
| 2 | Loudblast |
| 2 | Covenant |
| 2 | Holy Records |
| 2 | Demoniac |
| 2 | And Oceans |
| 2 | Carcass |
| 2 | Elend |
| 2 | Capricorns |
| 2 | Godflesh |
| 2 | Death |
| 2 | Dimmu Borgir |
| 2 | Yearning |
| 2 | Khanate |
| 2 | Suicidal Tendencies |
| 2 | In Flames |
| 2 | The Almighty |
| 2 | Venomous Concept |
| 2 | Angelcorpse |
| 2 | Twitching Tongues |
| 2 | Trifixion |
| 2 | The Sins Of Thy Beloved |
| 2 | Jesu |
| 2 | Mystic Circle |
| 2 | Marilyn Manson |
| 2 | The Cure |
| 2 | Dream Theater |
| 2 | Godsend |
| 2 | Dark Funeral |
| 1 | Cryptopsy |
| 1 | Supuration |
| 1 | Van Halen |
| 1 | Bad Religion |
| 1 | Heavenwood |
| 1 | The Clash |
| 1 | Monster Magnet |
| 1 | Orphaned Land |
| 1 | Justice |
| 1 | Einherjer |
| 1 | Nastrond |
| 1 | Pain |
| 1 | Ozzy Osbourne |
| 1 | None |
| 1 | Necrophobic |
| 1 | Beyond Dawn |
| 1 | Mindrot |
| 1 | Hecate Enthroned |
| 1 | Ramones |
| 1 | Earth Crisis |
| 1 | Dawn |
| 1 | Six Feet Under |
| 1 | Thunder |
| 1 | Grope |
| 1 | Fight |
| 1 | Orphanage |
| 1 | Anorexia Nervosa |
| 1 | Exhumation |
| 1 | Nachtmystium |
| 1 | CRADLE |
| 1 | Blaze Bayley |
| 1 | Depressive Age |
| 1 | Led Zeppelin |
| 1 | Behemoth |
| 1 | Demonic |
| 1 | Thy Serpent |
| 1 | Helmet |
| 1 | Labyrinth |
| 1 | Night In Gales |
| 1 | Mundanus Imperium |
| 1 | Def Leppard |
| 1 | Count Raven |
| 1 | Gardenian |
| 1 | KISS |
| 1 | Porno For Pyros |
| 1 | Spiritual Beggars |
| 1 | THE CULT |
| 1 | Memoriam |
| 1 | Abbath |
| 1 | Hate Squad |
| 1 | Absu |
| 1 | Dead Kennedys |
| 1 | Morgoth |
| 1 | In The Woods... |
| 1 | Terrorvision |
| 1 | Lawnmower Deth |
| 1 | Alice In Chains |
| 1 | White Zombie |
| 1 | Nifelheim |
| 1 | Orange Goblin |
| 1 | Bush |
| 1 | Correction House |
| 1 | Serenity |
| 1 | Mystifier |
| 1 | Rotting Christ |
| 1 | Empyrium |
| 1 | Red Sparowes |
| 1 | Headbanger's Ball |
| 1 | Monumentum |
| 1 | Extreme Noise Terror |
| 1 | Mogwai |
| 1 | Riot |
| 1 | Converge |
| 1 | Cave In |
| 1 | December Moon |
| 1 | Bang Your Head |
| 1 | Kickback |
| 1 | Skid Row |
| 1 | Graveworm |
| 1 | Nuclear Blast Records |
| 1 | Coalesce |
| 1 | Robert Plant |
| 1 | Burzum |
| 1 | Fleshcrawl |
| 1 | Ministry |
| 1 | Angel Corpse |
| 1 | Amorphis |
| 1 | Eros Necropsique |
| 1 | Celestial Season |
| 1 | Filter |
| 1 | Ancient Ceremony |
| 1 | Fucked Up |
| 1 | Snapcase |
| 1 | Sundown |
| 1 | Blue Grape |
| 1 | Garwall |
| 1 | Killing Joke |
| 1 | Coal Chamber |
| 1 | Angra |
| 1 | Diabolos Rising |
| 1 | MADBALL |
| 1 | Your Shapeless Beauty |
| 1 | Decayed |
| 1 | Tool |
| 1 | Kyuss |
| 1 | Pentacle |
| 1 | Tusk |
| 1 | Nightmare |
| 1 | Lake Of Tears |
| 1 | Tura Satana |
| 1 | Chaostar |
| 1 | Osmose |
| 1 | Necromantia |
| 1 | Sabbat (JPN) |
| 1 | Freak Of Nature |
| 1 | Optimum Wound Profile |
| 1 | Grade |
| 1 | Magrudergrind |
| 1 | Infectious Grooves |
| 1 | Blockheads |
| 1 | 5ive |
| 1 | Accept |
| 1 | Body Count |
| 1 | Darkseed |
| 1 | Godkiller |
| 1 | Bifröst |
| 1 | Channel Zero |
| 1 | Saint Vitus |
| 1 | Siebenbürgen |
| 1 | Judas Priest |
| 1 | Nuclear Blast |
| 1 | Bewitched |
| 1 | Extreme |
| 1 | Stuck Mojo |
| 1 | Dark |
| 1 | Bane |
| 1 | Aerosmith |
| 1 | Screen Stars |
| 1 | Order From Chaos |
| 1 | Thus Defiled |
| 1 | Aucan |
| 1 | Warlord |
| 1 | Nocturnus |
| 1 | Mayhem |
| 1 | Pro-pain |
| 1 | Robedoor |
| 1 | Animosity |
| 1 | Borknagar |
| 1 | Vasaria |
| 1 | Running Wild |
| 1 | Lock Up |
| 1 | Vader |
| 1 | Venom |
| 1 | Pearl Jam |
| 1 | Mastodon |
| 1 | Tristitia |
| 1 | Helloween |
| 1 | On Thorns I Lay |
| 1 | Peccatum |
| 1 | UFO |
| 1 | Dog Eat Dog |
| 1 | Corrosion Of Conformity |
| 1 | DAEMON |
| 1 | Dark Tranquillity |
| 1 | Stone Temple Pilots |
| 1 | Lords |
| 1 | Floodgate |
| 1 | At The Gates |
| 1 | Despise You |
| 1 | EverEve |
| 1 | Thrashing Rage |
| 1 | Bon Jovi |
| 1 | Monstrosity |
| 1 | Kataklysm |
| 1 | Dellamorte |
| 1 | Dismember |
| 1 | Testament |

Show all bands

Friends

No friends added/following