Oby1916
Trade history
5 pending seller/trader reviews
16 great seller/trader reviews
29 items received from others
More info click here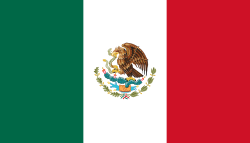 About
Tell us about yourself?:

mexican, illustrator, motorhead fan, wolverine fan, pokemon figures collector.

my artwork: http://www.behance.com/obyartwork2a87

my facebook: https://www.facebook.com/oby1916

i have trade/sell stuffs with:

Born to lose
xsharkboyx
Ruben Guillotine
CHAOS AND METAL
motorchain
wehrlx
MayhemWithKang
hammer slammer
bls-georg-pantera
Pommesgabel666
AbysmalWind
Devilzforce
doomtilldeath
dogmatize92
METAL SAVAGE
hell_kommando

BLACKLISTED:
-Lord-Angelslayer( i pay for a couple of patches that he never send)
-Samandu Metal Merchant(he sold me a running wild for a very cheap price, i pay for registered shipping and then he said his dad send the patch unregistered, patch never arrived)

What's your reason for joining tshirtslayer?:

trade and sell material, make friends and contacts arround the world

Favourite album ?:

nausea-extinction, morbid angel-altars of madness, poison idea-feel the darkness, exumer-possessed by fire, motorhead-ace of spades, rammstein-herzeleid, pestilence testimony of the ancients, entombed-left hand path, tank-filth hounds of hades

Which bands are you into?:

How did you find out about TShirtSlayer? :

looking for patches in google

Last Seen Wearing

I have not marked anything as currently worn yet! sorry!
Upload stats

| Count | Type |
| --- | --- |
| 12 | TShirt or Longsleeve |
| 23 | Tape / Vinyl / CD / Recording etc |
| 1 | Pin / Badge |
| 16 | Patch |
| 6 | Other Collectable |
| 3 | Battle Jacket |

Upload trade status

| Count | Type |
| --- | --- |
| 3 | Trade Only |
| 6 | Sale or Trade |
| 7 | Sale only |
| 45 | Not for sale or trade |

Bands uploaded

| Count | Band |
| --- | --- |
| 15 | Motörhead |
| 5 | Discharge |
| 5 | Toxic Holocaust |
| 5 | Malignant Tumour |
| 5 | Slayer |
| 5 | Possessed |
| 5 | Sodom |
| 4 | Tank |
| 4 | Bolt Thrower |
| 4 | Bathory |
| 4 | Inepsy |
| 3 | Midnight |
| 3 | Speedwolf |
| 3 | Hellbastard |
| 3 | Metal Punk Death Squad |
| 3 | Toxic Narcotic |
| 3 | Morbid Angel |
| 3 | Judas Priest |
| 3 | Voivod |
| 3 | Hot Graves |
| 2 | Wolfbrigade |
| 2 | Cruel Force |
| 2 | Napalm Death |
| 2 | Bludwulf |
| 2 | Accused |
| 2 | Kreator |
| 2 | English Dogs |
| 2 | Parasytic |
| 2 | Pestilence |
| 2 | Cannabis Corpse |
| 2 | Violent Attack |
| 2 | Hellkrusher |
| 2 | Terrorizer |
| 1 | Anticimex |
| 1 | Speedboozer |
| 1 | Black |
| 1 | Hellshock |
| 1 | Darkthrone |
| 1 | Iron Curtain |
| 1 | Iron Fist |
| 1 | Crust |
| 1 | Profane Existence |
| 1 | Sabbat |
| 1 | Ewig Frost |
| 1 | Whipstriker |
| 1 | Black Breath |
| 1 | Desaster |
| 1 | NEKROMANTHEON |
| 1 | Vio-Lence |
| 1 | Necromantheon |
| 1 | Tiger Junkies |
| 1 | Agathocles |
| 1 | Anti-Cimex |
| 1 | Messiah |
| 1 | Dissent |
| 1 | Drunken Bastards |
| 1 | Nocturnal |
| 1 | Technology |
| 1 | Indestroy |
| 1 | Living Death |
| 1 | Children |
| 1 | Of |
| 1 | Deathwish |
| 1 | Dismember |
| 1 | Morbid Saint |
| 1 | Iron Angel |
| 1 | Rouge Male |
| 1 | Necronomicon |
| 1 | Venom |
| 1 | Holy Moses |
| 1 | Profane Existence. |
| 1 | Morbid |
| 1 | Benediction |
| 1 | Skull Fist |
| 1 | Nausea |
| 1 | Nunslaughter |
| 1 | Massacre (USA) |
| 1 | Poison Idea |
| 1 | Acid |
| 1 | Gehennah |
| 1 | Cop On Fire |
| 1 | Whiplash |
| 1 | Belgium |
| 1 | Demon Pact |
| 1 | Pokemon |
| 1 | Death |
| 1 | Assassin |
| 1 | Broken Bones |
| 1 | Victimizer |
| 1 | Black Sabbath |
| 1 | Thrash |
| 1 | Dream Death |
| 1 | Picture |
| 1 | Pisschrist |
| 1 | Metal |
| 1 | Sarcasm |
| 1 | Obituary |
| 1 | Bonehunter |
| 1 | Amebix |
| 1 | Punk |
| 1 | Guided Cradle |

Show all bands

Last logged in

1 year 1 month ago

Member for

8 years 8 months

Is following...


TheRoadPig69, pulverizinghate, Alkoholocaust, German Motorfuker, Zkythe, gizter, Rayearth, tankare rose, NISSE666, GREXUMER, IronMason, CHAOS AND METAL, xsharkboyx, wehrlx, Ruben Guillotine