Nuclear Bear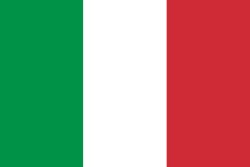 About
Tell us about yourself?:

Italian collector of cds and vinyl

What's your reason for joining tshirtslayer?:

Battlejacket, vinyl, cds...Everything related to Heavy Metal!

Do you goto any festivals or shows?:

Keep it True 2013 - 2014
Doom over Vienna VIII
Up the Hammers X - XII - XIV
Hell over Hammaburg 2018
Vouziers Festival 28º 2018

Favourite album ?:

Cirith Ungol - King Of The Dead

Which bands are you into?:

Last Seen Wearing

I have not marked anything as currently worn yet! sorry!
Upload stats

| Count | Type |
| --- | --- |
| 13 | TShirt or Longsleeve |
| 28 | Tape / Vinyl / CD / Recording etc |
| 4 | Pin / Badge |
| 6 | Patch |
| 5 | Other Collectable |
| 6 | Battle Jacket |

Upload trade status

| Count | Type |
| --- | --- |
| 1 | Wanted |
| 1 | Sale or Trade |
| 1 | Sale only |
| 59 | Not for sale or trade |

Bands uploaded

| Count | Band |
| --- | --- |
| 6 | Venom |
| 5 | Warfare |
| 5 | Pagan Altar |
| 5 | Judas Priest |
| 5 | The Lamp Of Thoth |
| 4 | Celtic Frost |
| 4 | Manilla Road |
| 4 | Manowar |
| 4 | Black Sabbath |
| 4 | Mercyful Fate |
| 4 | Running Wild |
| 4 | Angus |
| 4 | Accept |
| 3 | Whiplash |
| 3 | Cirith Ungol |
| 3 | Witchfinder General |
| 3 | Bathory |
| 3 | Satan's Host |
| 3 | The Obsessed |
| 3 | Black Hole |
| 3 | Kreator |
| 3 | Rage |
| 3 | Living Death |
| 3 | Törr |
| 2 | Lizzy Borden |
| 2 | Thunder Rider |
| 2 | Brocas Helm |
| 2 | Cauldron Born |
| 2 | Kat |
| 2 | Forbidden |
| 2 | Coroner |
| 2 | Lords Of The Crimson Alliance |
| 2 | Cloven Hoof |
| 2 | Protector |
| 2 | Sabbat (UK) |
| 2 | Slayer |
| 2 | Defender |
| 2 | W.A.S.P. |
| 2 | Warlord |
| 2 | Tokyo Blade |
| 2 | Nifelheim |
| 2 | Voivod |
| 2 | Helloween |
| 2 | Doomsword |
| 2 | Destruction |
| 2 | Gamma Ray |
| 2 | Arkham Witch |
| 2 | Solstice |
| 2 | Sax |
| 2 | Messiah |
| 2 | Sodom |
| 2 | Halloween |
| 2 | Funeral Nation |
| 2 | Tredegar |
| 2 | Tankard |
| 2 | King Diamond |
| 2 | Tyrant |
| 2 | Candlemass |
| 2 | Exciter |
| 2 | Paul Chain |
| 2 | Trouble |
| 1 | Dark Age |
| 1 | Avenger |
| 1 | Obliveon |
| 1 | Desaster |
| 1 | Sabotage |
| 1 | Purgatory |
| 1 | Schizo |
| 1 | Mortox |
| 1 | Mindless Sinner |
| 1 | Anthrax |
| 1 | Sacrilege |
| 1 | Witchburner |
| 1 | Anvil |
| 1 | Hellöise |
| 1 | Metal Messiah |
| 1 | Grave Digger |
| 1 | Berserks |
| 1 | Mirage |
| 1 | Exxplorer |
| 1 | Necrodeath |
| 1 | Nytemare |
| 1 | Heir Apparent |
| 1 | Dismember |
| 1 | Exorcist |
| 1 | Cities |
| 1 | Talion |
| 1 | Unreal Terror |
| 1 | Stormtrooper |
| 1 | Fingernails |
| 1 | Savage Grace |
| 1 | Lord Vicar |
| 1 | Iron Maiden |
| 1 | Blacklist |
| 1 | Overkill |
| 1 | Fifth Angel |
| 1 | Virus |
| 1 | Stormwind |
| 1 | New Testament |
| 1 | Dark Heart |
| 1 | Future Tense |
| 1 | Danger Zone |
| 1 | Sortilege |
| 1 | The Devil's Blood |
| 1 | Devil's Blood |
| 1 | Sinful |
| 1 | Sadus |
| 1 | Angel Dust |
| 1 | Revenge (Ita) |
| 1 | Новый Завет |
| 1 | Proud |
| 1 | Tröjan |
| 1 | Mondocane |
| 1 | H-Bomb |
| 1 | Vanexa |
| 1 | Pestilence |
| 1 | Onslaught |
| 1 | Evil |
| 1 | Abigail |
| 1 | Cruella |
| 1 | Alexander Nevsky |
| 1 | Toranage |
| 1 | Ruthless |
| 1 | Crying Steel |
| 1 | Heavy Load |
| 1 | Powerlord |
| 1 | Centurion |
| 1 | Infernal Majesty |
| 1 | Martyr |
| 1 | Aria |
| 1 | Александр Невский |
| 1 | NME |
| 1 | Calderone |
| 1 | Gunfire |
| 1 | Solitude Aeturnus |
| 1 | While Heaven Wept |
| 1 | Maxx Warrior |
| 1 | Holy Moses |
| 1 | Wolf |
| 1 | Baphomet's Blood |
| 1 | Pariah |
| 1 | Vicious Rumors |
| 1 | The Black |
| 1 | Children Of Technology |
| 1 | Atomkraft |
| 1 | H.Kristal |
| 1 | Count Raven |
| 1 | Gjallarhorn |
| 1 | Warlock |
| 1 | Lawnmower Deth |
| 1 | Astaroth |
| 1 | Grinder |
| 1 | Child Saint |
| 1 | Paul Chain Violet Theatre |
| 1 | Hydra Vein |
| 1 | Rainbow |
| 1 | Witchfynde |
| 1 | Zess |
| 1 | Dark Angel |
| 1 | Drakar |
| 1 | Genocide |
| 1 | Siren |
| 1 | Helstar |
| 1 | U.D.O. |
| 1 | Saxon |
| 1 | Airwolf |
| 1 | Pyracanda |
| 1 | Blasphème |
| 1 | Portrait |
| 1 | Run After To |
| 1 | Dio |
| 1 | Energetic Krusher |
| 1 | Necropolis |
| 1 | Oxenkiller |
| 1 | Dissection |
| 1 | Saint Vitus |
| 1 | Grudge |
| 1 | Renegade |
| 1 | High Power |
| 1 | Medieval Steel |
| 1 | The Black (Ita) |
| 1 | Darkness |
| 1 | Assessor |
| 1 | Witches Hammer |
| 1 | Shelder |
| 1 | Crimson Glory |
| 1 | Sabbat |
| 1 | Queensryche |
| 1 | Steel Angel |
| 1 | Repression |
| 1 | Demon Eyes |
| 1 | Metallica |
| 1 | Legend |
| 1 | Morgoth |
| 1 | Gilgamesj |
| 1 | Lese Majesty |
| 1 | Adramelch |
| 1 | Scavenger |
| 1 | Cerebus |
| 1 | Death |
| 1 | Death SS |
| 1 | Sweet Cheater |
| 1 | Invader |
| 1 | Satan Jokers |
| 1 | Exodus |
| 1 | Gotham City |
| 1 | Raven |
| 1 | Attakk |
| 1 | Bloodlust |
| 1 | Dark Ages |
| 1 | Stormwitch |
| 1 | Root |
| 1 | Mortuary Drape |
| 1 | Sacrafice |
| 1 | Vulcain |
| 1 | Exumer |
| 1 | Heathens Rage |
| 1 | Flight Charm |
| 1 | Annihilator |
| 1 | Dark Quarterer |
| 1 | Target |
| 1 | Tormentor |
| 1 | ADX |
| 1 | Expect No Mercy |
| 1 | Mercy |
| 1 | Sacrifice |
| 1 | Sarcofagus |
| 1 | Cancer |
| 1 | ATC |
| 1 | Quick Change |
| 1 | Rollerball |
| 1 | Scald |
| 1 | Oliver Magnum |
| 1 | Mefisto |
| 1 | Midnight Darkness |
| 1 | Isen Torr |
| 1 | Blood Feast |

Show all bands

Last logged in

10 hours 52 min ago

Member for

11 years 6 months

Is following...


JohnHanslip, fedoom, SodomaniacGermany, skograt, Exhumator666, Bergepanther_94, Gollywock, dulyasha, Ironhead, HarvesterOfEyes, 666panosodomas, eviltormentor, Mastercutor, Raging Steeler, invisible-horizons, Iron Animal, Sakalos, VIEH, Hille, Carrion For Worm, Burning_Wheel, Fred Rattlehead, Beyond, HellGuard, totaldestruction, Ratman, Into Glory Ride, judas1987, PURGAS, PedalToTheMetal, Föld_Királya, Imperator, Morbid, Vectomaniac, Zlatko, Blessed_Death_87, Mr. Alarming, JorgeMotör, Heavy Mental Maniac, black_ram, odder7, Jahaosch, BROCASHELM1982, HeavyManiac, lole66, sandmanforce, silentgods, linniface, TerrorExecution, warmonger, Lef_Deppard, StillThrashed, PEELO, dogmatize92, MoreNecromansy, Kuivausrumpu, Faber, Stiopa, gloriousdeath, nadsokor, Speed or Bleed, Müskito, DamageIncDEB, AbysmalWind, Hellkult, komlentor, southerncrossripper, Daniel Sodomaniac, brenobutcher, Marci