nosws4me
Trade history
0 items received from others
This member does not have any trade history.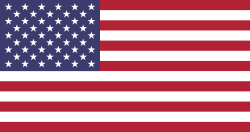 About
Tell us about yourself?:

"No star wars shit for me!"

My name is Nicole, I'm 18 years old, and I'm obsessed over Metal Church, amongst other bands (Anthrax used to be my top band hence my back patch on my first vest)
If you got any rare and/or vintage Metal Church/Heretic/Reverend merch up for offers I'm interested (too lazy to put my wantlist on here lol)
Thas it c:

What's your reason for joining tshirtslayer?:

To share my collection and see other people's collections

Do you goto any festivals or shows?:

never any festivals thus far, only shows.
bands i have seen:
grave digger
blind guardian
starkill
ne obliviscaris (3x)
leaves eyes
battle beast
sabaton
testament
behemoth
anthrax
lamb of god
slayer (2x)
alice cooper
sarah longfield
wintersun
raven black (2x)
jinjer
devildriver (2x)
frost giant
arkona
korpiklaani (2x)
images of eden
doro pesch
metal church
queensryche
sunlord
yngwie malmsteen
til death do us part
geoff tate (2x)
wednesday 13
static-x
the raven age
iron maiden
gone in april
eluveitie
phil anselmo and the illegals
ministry
primus
idle hands
uncle acid and the deadbeats
king diamond
angel (not quite metal but close enough)
spinal tap (livestream, spoken word)
also a few non-metal shows and a local show as well
upcoming shows: none confirmed :(
postponed: hydraform, exhorder, demolition hammer, mod, overkill; municipal waste, black dahlia murder, testament
up in the air (nothing set in stone or planned): maybe flotsam and jetsam next year idk

Favourite album ?:

Hanging in the Balance by Metal Church

Which bands are you into?:

How did you find out about TShirtSlayer? :

Randomly looking up metal bands and finding this site

Last Seen Wearing

I have not marked anything as currently worn yet! sorry!
Upload stats

| Count | Type |
| --- | --- |
| 35 | TShirt or Longsleeve |
| 22 | Tape / Vinyl / CD / Recording etc |
| 7 | Patch |
| 9 | Other Collectable |
| 3 | Battle Jacket |

Upload trade status

| Count | Type |
| --- | --- |
| 1 | Sold |
| 6 | Sale only |
| 69 | Not for sale or trade |

Bands uploaded

| Count | Band |
| --- | --- |
| 23 | Metal Church |
| 7 | Anthrax |
| 6 | Queensryche |
| 6 | Reverend |
| 5 | Judas Priest |
| 5 | Iron Maiden |
| 5 | Venom |
| 4 | Razor |
| 4 | Slayer |
| 4 | King Diamond |
| 4 | DevilDriver |
| 4 | Accept |
| 4 | Mercyful Fate |
| 4 | Heretic |
| 4 | Megadeth |
| 4 | Saxon |
| 4 | Stryper |
| 4 | Johnny Cash |
| 3 | Social Distortion |
| 3 | Demon |
| 3 | Blind Guardian |
| 3 | Static-X |
| 3 | Overkill |
| 3 | Fading Radiance |
| 3 | Municipal Waste |
| 3 | Pink Floyd |
| 3 | Pentagram |
| 3 | Kreator |
| 3 | Crossfire |
| 3 | Metallica |
| 3 | Misfits |
| 3 | Dead Kennedys |
| 3 | Stone |
| 3 | Destruction |
| 3 | Manowar |
| 3 | MENTORS |
| 3 | Death |
| 3 | The Cramps |
| 2 | Deep Purple |
| 2 | Angel |
| 2 | W.A.S.P. |
| 2 | Trouble |
| 2 | Hades |
| 2 | Alice Cooper |
| 2 | System Of A Down |
| 2 | Geoff Tate |
| 2 | The Doors |
| 2 | Wayne |
| 2 | Operation: Mindcrime |
| 2 | Exodus |
| 2 | Randy |
| 2 | Whiplash |
| 2 | Roy Orbison |
| 2 | Cruel Bomb |
| 2 | Bootsauce |
| 2 | Possessed |
| 2 | Candlemass |
| 2 | Sanction |
| 2 | Testament |
| 2 | Nuclear Assault |
| 2 | Trivium |
| 2 | Twisted Sister |
| 2 | Sodom |
| 1 | Dio |
| 1 | Bloodgood |
| 1 | D.R.I. |
| 1 | Broken Past |
| 1 | Mötley Crüe |
| 1 | Tokyo Blade |
| 1 | Kidd Gloves |
| 1 | AC/DC |
| 1 | Chastain |
| 1 | Deathrow |
| 1 | Agony |
| 1 | Xentrix |
| 1 | Journey |
| 1 | Starkill |
| 1 | Piledriver |
| 1 | Black Sabbath |
| 1 | Motörhead |
| 1 | Inquisitor |
| 1 | Anvil |
| 1 | Suicidal Tendencies |
| 1 | Shotgun Messiah |
| 1 | Virgin Killer |
| 1 | Spinal Tap |
| 1 | Def Leppard |
| 1 | Chrome Molly |
| 1 | Dark Angel |
| 1 | Elvis Presley |
| 1 | The Threat |
| 1 | Visigoth |
| 1 | The Blood Sausages |
| 1 | Angel Witch |
| 1 | Townes Van Zandt |
| 1 | Shrapnel |
| 1 | Yngwie J. Malmsteen |
| 1 | Corrosion Of Conformity |
| 1 | Mutha's Day Out |
| 1 | Running Wild |
| 1 | Primus |
| 1 | Snair |
| 1 | Concrete |
| 1 | Static X |
| 1 | Wodos (Sodom) |
| 1 | Stratovarius |
| 1 | Plasmatics |
| 1 | E-x-e |
| 1 | Images Of Eden |
| 1 | Bathory |
| 1 | Rush |
| 1 | Cro-mags |
| 1 | Doro |
| 1 | Napalm Death |
| 1 | WARRIOR SOUL |
| 1 | Grave Digger |
| 1 | Yngwie Malmsteen |

Show all bands

Last logged in

18 min 45 sec ago

Member for

1 year 1 month

Is following...


stevegarveyfan, Metal666