nizbah
Trade history
0 items received from others
This member does not have any trade history.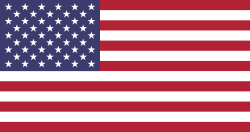 About
What's your reason for joining tshirtslayer?:

Looking for concert tour shirts

Do you goto any festivals or shows?:

I have been to 440+ concerts including:
Queensryche 24 times (20 with Geoff Tate, 4 with Todd La Torre), also saw the Geoff Tate Band (2002).
Summer Sonic Tokyo 2006 with Metallica & Deftones
Black Sabbath with 3 different singers (Ozzy, Dio, & Tony Martin)
Ronnie James Dio 11 times (Sabbath + Dio + Heaven & Hell)
Loudness 3 times including once in Nagoya, Japan
Hanoi Rocks in Sendai, Japan
Flotsam & Jetsam with Jason Newsted (his last show w/ band)
Stevie Ray Vaughan
Michael Schenker 9 times
Mercyful Fate 5 times (including 1st ever US show) & King Diamond 4 times.
Metal Church with David Wayne
U2 at the filming of Rattle & Hum
Nirvana in 1990 (prehype, STP opened).
Blind Melon twice.
Motorhead 3 times.
Gary Moore once.
Alice in Chains twice with Layne Staley.
Keith Emerson once
Soundgarden opening for Voivod
Looking for:
Hanoi Rock 2005 Japanese Tour Shirt
Loudness 2010 Japanese Tour Shirt
Slayer Portland Rock Palace Shirt
EZO USA Tour Shirts
MSG Tour Shirts

Favourite album ?:

Black Sabbath - Born Again, Voivod - Dimention Hatross, Queensryche - Rage for Order, EZO - Fire Fire, Sepultura - Roots

Which bands are you into?:

How did you find out about TShirtSlayer? :

Last Seen Wearing

I have not marked anything as currently worn yet! sorry!
Upload stats

| Count | Type |
| --- | --- |
| 99 | TShirt or Longsleeve |
| 3 | Tape / Vinyl / CD / Recording etc |
| 1 | Pin / Badge |
| 1 | Patch |
| 22 | Other Collectable |
| 5 | Hooded Top |

Upload trade status

| Count | Type |
| --- | --- |
| 2 | Wanted |
| 99 | Sold |
| 3 | Sale only |
| 27 | Not for sale or trade |

Bands uploaded

| Count | Band |
| --- | --- |
| 4 | Rush |
| 4 | Def Leppard |
| 4 | Iron Maiden |
| 3 | Slayer |
| 3 | AC/DC |
| 3 | Otep |
| 3 | Cattle Decapitation |
| 3 | E.Z.O. |
| 3 | EZO |
| 3 | Trivium |
| 3 | Queensryche |
| 3 | Bullet For My Valentine |
| 2 | Five Finger Death Punch |
| 2 | Pedifile |
| 2 | Testament |
| 2 | Lacuna Coil |
| 2 | Metallica |
| 2 | Exodus |
| 2 | Shadows Fall |
| 2 | Hellshock |
| 2 | Disturbed |
| 2 | Trans-Siberian Orchestra |
| 2 | In Flames |
| 2 | Van Halen |
| 2 | Abattoir |
| 2 | Dimmu Borgir |
| 2 | Nine Inch Nails |
| 2 | Kid Rock |
| 2 | Megadeth |
| 1 | Avenged Sevenfold |
| 1 | Loudness |
| 1 | Rage Against The Machine |
| 1 | Flotsam And Jetsam |
| 1 | Suicidal Angels |
| 1 | Regurgitation |
| 1 | Mister Big |
| 1 | Insaniac |
| 1 | Operation Ivy |
| 1 | Jeff Beck |
| 1 | Xasthur |
| 1 | The Black Dahlia Murder |
| 1 | Dio |
| 1 | Inglorious |
| 1 | In This Moment |
| 1 | Foo Fighters |
| 1 | Mercyful Fate |
| 1 | Sepultura |
| 1 | Heretic |
| 1 | Diablo Blvd |
| 1 | Whitechapel |
| 1 | The Quill |
| 1 | Celtic Frost |
| 1 | Running Wild |
| 1 | Lamb Of God |
| 1 | Weezers |
| 1 | Municipal Waste |
| 1 | King Diamond |
| 1 | Epica |
| 1 | Judas Priest |
| 1 | Brides Of Lucifer |
| 1 | Voivod |
| 1 | Bleeding Through |
| 1 | Amorphis |
| 1 | Solstafir |
| 1 | Amon Amarth |
| 1 | Canibal Corpse |
| 1 | Journey |
| 1 | Satyricon |
| 1 | Limp Bizkit |
| 1 | Helloween. Pro-Pain |
| 1 | Devil Driver |
| 1 | Tesla |
| 1 | Steve Miller Band |
| 1 | Chimaira |
| 1 | Behemoth |
| 1 | Faster Pussycat |
| 1 | Ross The Boss |
| 1 | Mötley Crüe |
| 1 | Hellzapoppin |
| 1 | Styx |
| 1 | Tower Of Power |
| 1 | Jean Grey |
| 1 | Ministry |
| 1 | Surgical Steel |
| 1 | Ufomammut |
| 1 | Buckcherry |
| 1 | Skindred |
| 1 | Pierce The Viell |
| 1 | Sevendust |
| 1 | Ozzy Osbourne |
| 1 | Primordial |
| 1 | Opeth |
| 1 | Orden Ogan |
| 1 | Papa Roach |
| 1 | Pierce The Veil |
| 1 | Slipknot |
| 1 | Beyond The Red Horizon |
| 1 | Pestilence |
| 1 | The Atomic Bitchwax |
| 1 | Trapt |
| 1 | System Of A Down |
| 1 | Hemlock |
| 1 | The Who |
| 1 | Sacred Reich |
| 1 | Orange Goblin |
| 1 | TSO |
| 1 | Battle Beast |
| 1 | Sixx:A.M. |
| 1 | Killswitch Engage |
| 1 | Necrophagist |
| 1 | Eluveitie |
| 1 | Alcatrazz |
| 1 | Exhorder |
| 1 | Alice In Chains |
| 1 | Fozzy |
| 1 | Black Sabbath |
| 1 | Children Of Bodom |
| 1 | Demon Hunter |
| 1 | Aerosmith |
| 1 | Blackguard |
| 1 | Armored Saint |
| 1 | Nickelback |
| 1 | Gruesome |
| 1 | Suicide Silence |
| 1 | Dead Moon |
| 1 | Legacy Of Disorder |
| 1 | Wild Dogs |
| 1 | Alestorm |
| 1 | The Devil Wears Prada |
| 1 | Act Of Defiance |
| 1 | Skillet |
| 1 | Soundgarden |
| 1 | 3 Inches Of Blood |
| 1 | Alice Cooper |
| 1 | Dee Snider |
| 1 | Venom Inc |
| 1 | Kiss |
| 1 | Staind |
| 1 | Dragonforce |
| 1 | A Perfect Circle |
| 1 | Status Quo |
| 1 | All Shall Perish |
| 1 | Phil Campbell And The Bastard Sons |
| 1 | American Roulette |

Show all bands

Last logged in

4 months 1 week ago

Member for

5 years 1 month

Is following...

No friends added/following