NEC

NEC
is a TShirtSlayer supporter and wields the mighty sword!

Trade history
16 pending reviews
103 great reviews
2 neutral reviews
98 items received from others.
More info click here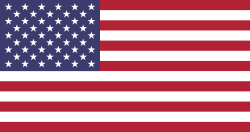 About
Tell us about yourself?:

---------------------------------------------------
A scammer in Germany I had met:
http://tshirtslayer.com/forum/topic/scammer-germany
http://tshirtslayer.com/patch/scammer-germany
----------------------------------------------------

I'm a Chinese but I'm not a COMMUNIST!!
You can call me Steve. Now I'm living in the US.
Please notice that my want list will be updated frequently. I reply anybody as fast as I can and I also hope you can do the same to me, but I hardly ever reply idiots who ask me for selling my items which have been remarked 'Not for sale or trade'. Thanks for cooperation.

=-WANT LIST-=
-Patches:
*Black Sabbath - Heaven and Hell Strip Woven Patch
*Judas Priest - Rob Halford Woven Patch
*Judas Priest - Sin After Sin Strip Woven Patch
*Megadeth - Peace Sells... But Who's Buying Purple Border Woven Patch
*Ozzy Osbourne - Speak of the Devil Woven Patch
*Venom - Black Metal Bule Border Woven Patch

-Backpatches:
*Destruction - Eternal Devastation Backpatch
*Dismember - Indecent & Obscene Backpatch
*Mercyful Fate - Don't Break The Oath Backpatch
*Morgoth - The Eternal Fall Backpatch
*Niflheim Leather Backpatch(Made by D.W.T.M.H)
*Possessed Logo Leather Backpatch(Made by D.W.T.M.H)
*Ross Bay Cult Leather Backpatch
*Sadus - Swallowed in Black Backpatch
*Sodom - Better Off Dead Cover Art Backpatch
*Sodom - In The Sign Of Evil Backpatch

-Clothes:
*OLD - Down With The Nails Official T-shirt Size:M and S
*Cruel Force Any Official T-shirts Size:M and S

What's your reason for joining tshirtslayer?:

Male prostitution. Also I am a pussy hunter.

Do you goto any festivals or shows?:

Yeah! Why not? Too many sluts are waiting for me at there hah

Which bands are you into?:

Last Seen Wearing

I have not marked anything as currently worn yet! sorry!
Last logged in

1 min 16 sec ago

Member for

3 years 6 months

Upload stats

| Count | Type |
| --- | --- |
| 13 | TShirt or Longsleeve |
| 7 | Tape / Vinyl / CD / Recording etc |
| 7 | Pin / Badge |
| 142 | Patch |
| 4 | Other Collectable |
| 8 | Battle Jacket |

Upload trade status

| Count | Type |
| --- | --- |
| 12 | Trade Only |
| 5 | Sold |
| 7 | Sale or Trade |
| 7 | Sale only |
| 150 | Not for sale or trade |

Bands uploaded

| Count | Band |
| --- | --- |
| 18 | Judas Priest |
| 17 | Death |
| 13 | Morbid Angel |
| 13 | Obituary |
| 12 | Bathory |
| 11 | Bolt Thrower |
| 11 | Beherit |
| 11 | ARCHGOAT |
| 10 | Motörhead |
| 10 | Venom |
| 10 | Carcass |
| 9 | Black Sabbath |
| 8 | Blasphemy |
| 8 | Megadeth |
| 8 | Cruel Force |
| 8 | Dismember |
| 7 | Pestilence |
| 7 | Grotesque |
| 7 | Cancer |
| 6 | Abigail |
| 6 | Morgoth |
| 6 | Sodom |
| 6 | Morbid |
| 6 | OLD |
| 6 | Mayhem |
| 6 | Autopsy |
| 5 | Sabbat (JPN) |
| 5 | Deicide |
| 5 | Nifelheim |
| 5 | Immolation |
| 5 | Midnight |
| 5 | Iron Maiden |
| 5 | Hellhammer |
| 5 | Witchfynde |
| 4 | Slayer |
| 4 | Coroner |
| 4 | Sinister |
| 4 | Revenge |
| 4 | Pungent Stench |
| 4 | Kreator |
| 4 | Protector |
| 4 | Tormentor |
| 3 | Desaster |
| 3 | Incantation |
| 3 | Gorgon |
| 3 | Asphyx |
| 3 | Tygers Of Pan Tang |
| 3 | Benediction |
| 3 | Mercyful Fate |
| 3 | Thin Lizzy |
| 3 | Conqueror |
| 3 | Impaled Nazarene |
| 3 | Celtic Frost |
| 3 | Emperor |
| 3 | Moonblood |
| 3 | Deathspell Omega |
| 2 | Blasphème |
| 2 | Negator |
| 2 | Dio |
| 2 | Grave |
| 2 | Morbid Saint |
| 2 | Solstice |
| 2 | Tiamat |
| 2 | Ozzy Osbourne |
| 2 | H-Bomb |
| 2 | Entombed |
| 2 | Ostrogoth |
| 2 | Mayhemic Truth |
| 2 | Carnage |
| 2 | Vampire |
| 2 | Deep Purple |
| 2 | Vulcano |
| 2 | Nihilist |
| 2 | Proclamation |
| 2 | Tokyo Blade |
| 2 | Gorguts |
| 2 | Dark Funeral |
| 2 | Sarcofago |
| 2 | Burzum |
| 2 | Black Witchery |
| 2 | Dimmu Borgir |
| 2 | Satanic Warmaster |
| 2 | Bestial Warlust |
| 2 | Dissection |
| 2 | Raven |
| 2 | Quartz |
| 2 | Nocturnal |
| 1 | Paysage D'Hiver |
| 1 | King Diamond |
| 1 | AC/DC |
| 1 | Vio-Lence |
| 1 | Raped God 666 |
| 1 | Malevolent Creation |
| 1 | Leather Nunn |
| 1 | Siniter |
| 1 | Soldier |
| 1 | Shining |
| 1 | Guns N' Roses |
| 1 | Loudness |
| 1 | TEITANBLOOD |
| 1 | Demolition Hammer |
| 1 | Behemoth |
| 1 | Null |
| 1 | Def Leppard |
| 1 | Von |
| 1 | Cradle Of Filth |
| 1 | White Spirit |
| 1 | Sigh |
| 1 | Cradle Of Filth |
| 1 | Down |
| 1 | NUCLEAR WAR NOW |
| 1 | Heavy Load |
| 1 | Deströyer 666 |
| 1 | Destruction |
| 1 | Rupture |
| 1 | Usurper |
| 1 | Sat |
| 1 | GOAT SEMEN |
| 1 | Overkill |
| 1 | Manilla Road |
| 1 | Nocturnal Graves |
| 1 | Sadistic Intent |
| 1 | Sadistik Exekution |
| 1 | Sadus |
| 1 | Jag Panzer |
| 1 | Sepultura |
| 1 | Order From Chaos |
| 1 | Gorgoroth |
| 1 | Holy Moses |
| 1 | Cirith Ungol |
| 1 | Razor |
| 1 | Chuck Schuldiner |
| 1 | Nargaroth |
| 1 | Dark Angel |
| 1 | Metal Inquisitor |
| 1 | Mutilator |
| 1 | Helloween |
| 1 | Behexen |
| 1 | Living Death |
| 1 | RAZOR |
| 1 | Mefisto |
| 1 | Dawn |
| 1 | Horna |
| 1 | Napalm Death |
| 1 | Vader |
| 1 | Gorefest |
| 1 | Deathwish |

Show all bands

Friends


Left Hand Patch, Voidcrew, DeathByMetalAus..., Fabi_Abu_Dhabi, BHMOXM, kingkongbundy, Fyro01, music4u, xychou, Lex_Metal, DEAD MOON, Mary Gore, NocturnalOccultist, Overactive Imag..., doomtilldeath, Lef_Deppard, bad_american1992, Shoxx, doyle92, Valinskas, Oldschool, xasthur1349, Flying Guillotine, Alter dicker Mann, invisible-horizons, vikingdantheman, Darkvalerious, DethronedEmperor23, holy poison, odder7, The_Grotesque, Flammenkanonier, Rob Nuctemeron, VoVoX, boxxybabee, N7ghtmaster, Rotten69, Spectrum, Tobitobitobi_Ea..., Metalitzi, dubtribe, Room101, animus invisus, AbysmalWind, toxikdeath06, Frost_and_fire, StereoDeth, Nater90, SABBATRINITY, Vinnie, Lyx, southerncrossripper, nuclearthrasher666, Demolition_hell..., Grimmfist, shellfire defense, NuclearExorcist, lifewillneverlast, exumer_09, shining666, Vertigo, NEC, Arckys, Maniac, nadsokor, heavymetalsuperstar, TerrorExecution, Morbideath, 汪壳