NDillon

NDillon
is a TShirtSlayer supporter and wields the mighty sword!

Trade history
5 pending seller/trader reviews
22 great seller/trader reviews
3 items received from others
More info click here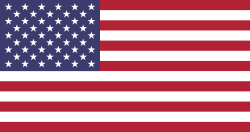 About
Tell us about yourself?:

--------------------------

What's your reason for joining tshirtslayer?:

Last Seen Wearing

I have not marked anything as currently worn yet! sorry!
Upload stats

| Count | Type |
| --- | --- |
| 57 | TShirt or Longsleeve |
| 4 | Tape / Vinyl / CD / Recording etc |
| 12 | Pin / Badge |
| 26 | Patch |
| 6 | Other Collectable |
| 4 | Hooded Top |

Upload trade status

| Count | Type |
| --- | --- |
| 7 | Trade Only |
| 28 | Sold |
| 22 | Sale or Trade |
| 2 | Sale only |
| 50 | Not for sale or trade |

Bands uploaded

| Count | Band |
| --- | --- |
| 9 | Spectral Voice |
| 7 | Blood Incantation |
| 7 | Earth |
| 5 | Flipper |
| 5 | Melvins |
| 4 | Bog Body |
| 3 | Incantation |
| 3 | ARCHGOAT |
| 3 | Swallowed |
| 2 | Midnight |
| 2 | Knight Terror |
| 2 | Raspberry Bulbs |
| 2 | Beherit |
| 2 | Celtic Frost |
| 2 | NUCLEAR WAR NOW |
| 2 | Elvis Presley |
| 2 | Antediluvian |
| 2 | Sunn O))) |
| 2 | Watain |
| 2 | Von |
| 2 | Morbid Angel |
| 2 | Mayhem |
| 2 | Butthole Surfers |
| 2 | TEITANBLOOD |
| 2 | Sanguisugabogg |
| 1 | Proclamation |
| 1 | Hellhammer |
| 1 | Sacrifice |
| 1 | Triumvir Foul |
| 1 | Sleep |
| 1 | Sacrifice (Japan) |
| 1 | Citizen Fish |
| 1 | Ulver |
| 1 | Chaos Echoes |
| 1 | Steppenwolf |
| 1 | Blue Hummingbird On The Left |
| 1 | Mortician |
| 1 | Iron Maiden |
| 1 | Subhumans |
| 1 | MDC |
| 1 | Unnatural |
| 1 | Immolation |
| 1 | Millions Of Dead Cops |
| 1 | Ken's Death Metal Crypt |
| 1 | Death Worship |
| 1 | Black Flag |
| 1 | Primitive Warfare |
| 1 | Vasaeleth |
| 1 | Leviathan |
| 1 | Baphomet |
| 1 | LVTHN |
| 1 | Misfits |
| 1 | Dreamcrusher |
| 1 | Roky Erickson |
| 1 | Candlemass |
| 1 | Dead Moon |
| 1 | Black Sabbath |
| 1 | 13th Floor Elevators |
| 1 | Saint Vitus |
| 1 | Roky And The Aliens |
| 1 | Absu |
| 1 | Swans |
| 1 | ATWAR |
| 1 | Pharmakon |
| 1 | Frozen Soul |
| 1 | Type O Negative |
| 1 | The Velvet Underground |
| 1 | Gwar |
| 1 | Steel Bearing Hand |

Show all bands

Last logged in

1 week 1 day ago

Member for

2 years 5 months

Is following...


Ken's Death Met..., PullThePlug, Beezlebruh, tristan1331, mookid, realmofchaos666, imconfuzed, Kaligula, Tallico, Rosesfrompens, gynecrologist, JonahxWolf, maanelyst, BroodOfHatred, sabbath, toxiechud, adevilaide, Longhairsonly