Mr. Alarming
Trade history
0 items received from others
This member does not have any trade history.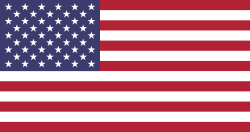 About
What's your reason for joining tshirtslayer?:

To glory in the forging of the finest armor ov war!!

Do you goto any festivals or shows?:

No festivals, local Seattle and Portland shows as often as I can.

Which bands are you into?:

How did you find out about TShirtSlayer? :

Last Seen Wearing

I have not marked anything as currently worn yet! sorry!
Upload stats

| Count | Type |
| --- | --- |
| 1 | TShirt or Longsleeve |
| 1 | Patch |
| 2 | Battle Jacket |

Upload trade status

| Count | Type |
| --- | --- |
| 4 | Not for sale or trade |

Bands uploaded

| Count | Band |
| --- | --- |
| 3 | Manilla Road |
| 2 | Motörhead |
| 2 | Grim Reaper |
| 2 | Iron Maiden |
| 2 | NATUR |
| 2 | Saxon |
| 2 | Judas Priest |
| 2 | Attacker |
| 2 | Skelator |
| 2 | VANLADE |
| 2 | Iron Kingdom |
| 2 | Slough Feg |
| 2 | Cauldron Born |
| 2 | Skull Fist |
| 2 | Warlord |
| 2 | Spellcaster |
| 2 | Ostrogoth |
| 2 | Maniak |
| 1 | Rammstein |
| 1 | Twisted Tower Dire |
| 1 | Dio |
| 1 | Rainbow |
| 1 | Visigoth |
| 1 | Grave Digger |
| 1 | Ashbury |
| 1 | Manowar |
| 1 | Virgin Steele |
| 1 | Anvil |
| 1 | Eternal Champion |
| 1 | Arkham Witch |
| 1 | Stormwarrior |
| 1 | Rabid Bitch Of The North |
| 1 | Riot |
| 1 | Solar Eagle |
| 1 | Borrowed Time |
| 1 | Rush |
| 1 | Cruxiter |
| 1 | Rhapsody |
| 1 | Cloven Hoof |
| 1 | Brocas Helm |
| 1 | Moros Nyx |
| 1 | Angel Witch |
| 1 | Stormwitch |
| 1 | Satan's Host |
| 1 | Agent Steel |
| 1 | Atlantean Kodex |
| 1 | Guiltless |
| 1 | Metalucifer |
| 1 | Ruthless Steel |
| 1 | Solstice |
| 1 | Ancient Dreams |
| 1 | Cirith Ungol |
| 1 | Portrait |
| 1 | Timewarrior |
| 1 | Satan |
| 1 | King Diamond |
| 1 | Attack |
| 1 | Spell |
| 1 | Lords Of The Crimson Alliance |
| 1 | Gatekeeper |
| 1 | Axxion |

Show all bands

Last logged in

5 years 3 weeks ago

Member for

5 years 9 months

Is following...


metalhead4ever