MonoWhisper763

MonoWhisper763
is a TShirtSlayer supporter and wields the mighty sword!

Trade history
2 pending seller/trader reviews
17 great seller/trader reviews
21 items received from others.
More info click here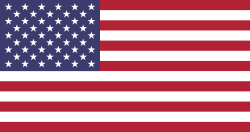 About
Tell us about yourself?:

My name is Cruz I'm into thrash and speed metal mostly
-----Patch Want List-----
Slayer- Show No Mercy bootleg, Live Undead circle patch, or Haunting the Chapel mini strip (I've seen it here once. It said Haunting The Chapel with the pentagram on the side)
Whiplash-Power and Pain German boot; Backpatch
Violator- Violent Mosh patch
Anthrax- circle pentagram; Among the Living Patch (vintage or 2014 print)
Toxik- World Circus or Think This
S.O.D- Speak English or Die strip
Destruction- D.E.V.O.L.U.T.I.O.N patch; Eternal Devastation and Thrash Til' Death cloth patch; Original Eternal Devastation
King Diamond- Abigail woven
Mercyful Fate- Don't Break the Oath vintage
Dio- Dream Evil
Midnight- Shaped logo (click in wanted to see which one I'm after). Red shield
Dismember- Like An Everflowing Stream or Massive Killing Capacity- vintage
Master- On the Seventh Day God Created.../ Red logo
Atrophy-Socialized Hate-printed/woven
Suicidal Tendencies- Logo, The Art of Rebellion, or Join the Army
Satan- Court in the Act
Venom- Welcome to Hell patch; Cronos on fire
No Mercy- Cloth patch
Tank- blue strip
Warbringer- War Without End patch ( http://tshirtslayer.com/patch/warbringer-war-without-end-patch-0 ) or Worlds Torn Asunder ( http://tshirtslayer.com/patch/warbringer-patch-2 )
Any Punk cloth patches
Open to any other offers.

What's your reason for joining tshirtslayer?:

Talk with people; trade; bang heads

Do you goto any festivals or shows?:

Bands I've seen:
Havok
Soulfly
What The Hell
SunLord
Slayer
Gojira
4Arm
Destruction
Krisiun
Widow
Winter Nights
Metalfier
Burning Streets(x2)
Reagan Youth(x2)
Dead Kennedys
Angry Samoans
GBH(x2)
Steel Panther
Judas Priest
Toxik
Black Crown Initiate
Ringworm
Iron Reagan(x2)
Exhumed
Voivod
Napalm Death(x2)
Whiplash
Murphy's Law
Nuclear Assault
Exodus
King Diamond
Exmortus
Cauldron(x2)
Warbringer
Enforcer
Age of Fear
South Central Riot Squad
The Casualties (x2)
Night Demon
Ghoul
Crowbar
Carcass
Disassociate
Toxic Holocaust(x2)
Eyehategod
Discharge
Sanhedrin
Satan
Abnormality
Power Trip(x2)
Pig Destroyer
The Black Dahlia Murder
Nails
Gatecreeper
Concealed Blade
Condition Critical (x2)
Horrendous
Midnight
Obituary
Kreator
Demolition Hammer

Favourite album ?:

Mercyful Fate- Don't Break the Oath

Which bands are you into?:

How did you find out about TShirtSlayer? :

Last Seen Wearing

I have not marked anything as currently worn yet! sorry!
Last logged in

2 days 23 hours ago

Upload stats

| Count | Type |
| --- | --- |
| 31 | TShirt or Longsleeve |
| 10 | Tape / Vinyl / CD / Recording etc |
| 47 | Patch |
| 3 | Other Collectable |
| 19 | Battle Jacket |

Upload trade status

| Count | Type |
| --- | --- |
| 4 | Trade Only |
| 24 | Sale or Trade |
| 82 | Not for sale or trade |

Bands uploaded

| Count | Band |
| --- | --- |
| 31 | Metallica |
| 23 | Megadeth |
| 22 | Slayer |
| 18 | Venom |
| 17 | Exodus |
| 14 | Municipal Waste |
| 13 | Led Zeppelin |
| 13 | Kreator |
| 12 | Ghoul |
| 12 | Judas Priest |
| 11 | Iron Maiden |
| 11 | Kiss |
| 11 | Anthrax |
| 10 | Motörhead |
| 10 | Toxic Holocaust |
| 10 | Nuclear Assault |
| 10 | Violator |
| 10 | Havok |
| 9 | Death |
| 9 | Misfits |
| 9 | Overkill |
| 8 | The Exploited |
| 8 | Ozzy Osbourne |
| 8 | Operation Ivy |
| 8 | The Adicts |
| 8 | S.O.D. |
| 8 | Razor |
| 7 | Gama Bomb |
| 7 | Ramones |
| 7 | Deathwish |
| 7 | Danzig |
| 7 | Obituary |
| 7 | The Doors |
| 7 | Cryptic Slaughter |
| 7 | D.R.I. |
| 7 | Sodom |
| 6 | Voivod |
| 6 | Possessed |
| 5 | Lich King |
| 5 | Satan |
| 5 | Condition Critical |
| 5 | Warbringer |
| 5 | Vio-Lence |
| 5 | Sacred Reich |
| 5 | Suicidal Tendencies |
| 5 | Destruction |
| 5 | Dead Kennedys |
| 5 | Sinister |
| 4 | Midnight |
| 4 | UFO |
| 4 | Bad Brains |
| 4 | Dio |
| 4 | Tankard |
| 3 | Mercyful Fate |
| 3 | Whiplash |
| 3 | Carcass |
| 3 | Ghost |
| 3 | Black Sabbath |
| 3 | Doom |
| 3 | Carnivore |
| 3 | G.B.H. |
| 2 | Atheist |
| 2 | Bolt Thrower |
| 2 | The Devil's Blood |
| 2 | Grim Reaper |
| 2 | Speedwolf |
| 2 | Ashbury |
| 2 | Revocation |
| 2 | Nuclear Devastation |
| 2 | Paul Chain |
| 2 | Pearl Jam |
| 2 | Samael |
| 2 | Skeletonwitch |
| 1 | Angry Samoans |
| 1 | The Adicta |
| 1 | Ghost B.C. |
| 1 | Bell Witch |
| 1 | Soulfly |
| 1 | Pantera |
| 1 | Exciter |
| 1 | Sycarian |
| 1 | Gbh |
| 1 | Enforcer |
| 1 | Toxik |
| 1 | Disclose |
| 1 | Athiest |
| 1 | Dismember |
| 1 | Witching Hour |
| 1 | Burning Streets |
| 1 | Crucifixion |
| 1 | Tank |
| 1 | Discharge |
| 1 | Gojira |
| 1 | Sex Pistols |
| 1 | Poison Rites |
| 1 | 4Arm |
| 1 | LYNYRD SKYNYRD |
| 1 | English Dogs |
| 1 | Manowar |
| 1 | Vektor |
| 1 | Iron Reagan |
| 1 | Amebix |
| 1 | Reagan Youth |
| 1 | Cauldron |
| 1 | 3 |
| 1 | Crucifix |
| 1 | Paralysis |
| 1 | King Diamond |
| 1 | Inepsy |
| 1 | Saxon |
| 1 | Charged G.B.H |
| 1 | Mayhem |
| 1 | Crass |
| 1 | Crudos |

Show all bands

Member for

5 years 6 months

Is following...


stressbuildscha..., slant, headbangingmadness, thrashinqueef, Reptile86x, NLLeeuw, Troy B clear, Vomitus