MonoWhisper763

MonoWhisper763
is a TShirtSlayer supporter and wields the mighty sword!

Trade history
2 pending seller/trader reviews
15 great seller/trader reviews
20 items received from others
More info click here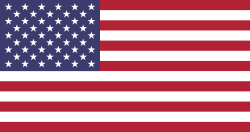 About
Tell us about yourself?:

My name is Cruz, living in the NYC/Northern NJ area. Mathematics high school teacher who lives on speed, thrash metal and punk

What's your reason for joining tshirtslayer?:

Meet people around the area;make friends; meet up and get partied out; look, trade, sell merch; Music discussions

Do you goto any festivals or shows?:

I would update this list, but I'd be here forever lmao. Seen a ton of bands since 2013. I try to check out as many local shows and local festivals, but mostly checking out big hitter bands in the area.

Favourite album ?:

Thin Lizzy- Thunder & Lightning

Which bands are you into?:

How did you find out about TShirtSlayer? :

Found out by online friends when I wanted to know where I can score patches, and well it turned from seeking to learning about everything metal

Last Seen Wearing

I have not marked anything as currently worn yet! sorry!
Upload stats

| Count | Type |
| --- | --- |
| 31 | TShirt or Longsleeve |
| 10 | Tape / Vinyl / CD / Recording etc |
| 48 | Patch |
| 3 | Other Collectable |
| 21 | Battle Jacket |

Upload trade status

| Count | Type |
| --- | --- |
| 28 | Sold |
| 1 | Sale or Trade |
| 84 | Not for sale or trade |

Bands uploaded

| Count | Band |
| --- | --- |
| 33 | Metallica |
| 24 | Megadeth |
| 23 | Slayer |
| 19 | Venom |
| 18 | Exodus |
| 15 | Municipal Waste |
| 14 | Led Zeppelin |
| 14 | Kreator |
| 13 | Ghoul |
| 13 | Judas Priest |
| 12 | Nuclear Assault |
| 12 | Anthrax |
| 12 | Iron Maiden |
| 11 | Kiss |
| 11 | Violator |
| 11 | Havok |
| 11 | Toxic Holocaust |
| 10 | Death |
| 10 | Misfits |
| 10 | Overkill |
| 10 | Razor |
| 10 | Motörhead |
| 9 | The Exploited |
| 8 | Obituary |
| 8 | Ozzy Osbourne |
| 8 | Operation Ivy |
| 8 | The Adicts |
| 8 | S.O.D. |
| 8 | Sodom |
| 8 | Gama Bomb |
| 7 | Condition Critical |
| 7 | Danzig |
| 7 | The Doors |
| 7 | Cryptic Slaughter |
| 7 | D.R.I. |
| 7 | Voivod |
| 7 | Ramones |
| 7 | Deathwish |
| 6 | Sacred Reich |
| 6 | Suicidal Tendencies |
| 6 | Destruction |
| 6 | Possessed |
| 6 | Lich King |
| 6 | Satan |
| 6 | Midnight |
| 5 | Warbringer |
| 5 | UFO |
| 5 | Vio-Lence |
| 5 | Dead Kennedys |
| 5 | Sinister |
| 4 | Carcass |
| 4 | Bad Brains |
| 4 | Dio |
| 4 | Ghost |
| 4 | Black Sabbath |
| 4 | Tankard |
| 4 | Mercyful Fate |
| 4 | Whiplash |
| 3 | Atheist |
| 3 | Speedwolf |
| 3 | Ashbury |
| 3 | Doom |
| 3 | Carnivore |
| 3 | Paul Chain |
| 3 | G.B.H. |
| 2 | Enforcer |
| 2 | Toxik |
| 2 | Witching Hour |
| 2 | Bolt Thrower |
| 2 | Crucifixion |
| 2 | The Devil's Blood |
| 2 | Tank |
| 2 | Grim Reaper |
| 2 | Discharge |
| 2 | Vektor |
| 2 | Revocation |
| 2 | Nuclear Devastation |
| 2 | Cauldron |
| 2 | Paralysis |
| 2 | Pearl Jam |
| 2 | Samael |
| 2 | Skeletonwitch |
| 2 | Bell Witch |
| 2 | Exciter |
| 1 | Sycarian |
| 1 | Gbh |
| 1 | Jungle Rot |
| 1 | Disclose |
| 1 | Athiest |
| 1 | Blitzkrieg |
| 1 | Dismember |
| 1 | Vulture |
| 1 | Burning Streets |
| 1 | Haunt |
| 1 | S.O.D |
| 1 | Gojira |
| 1 | Nausea |
| 1 | Sex Pistols |
| 1 | Poison Rites |
| 1 | 4Arm |
| 1 | Tiger Junkies |
| 1 | LYNYRD SKYNYRD |
| 1 | English Dogs |
| 1 | Manowar |
| 1 | Haram |
| 1 | Iron Reagan |
| 1 | Amebix |
| 1 | Bewithcer |
| 1 | Reagan Youth |
| 1 | 3 |
| 1 | Crucifix |
| 1 | Division Speed |
| 1 | King Diamond |
| 1 | Inepsy |
| 1 | Night Demon |
| 1 | Black Fast |
| 1 | Saxon |
| 1 | Charged G.B.H |
| 1 | Gorgy |
| 1 | Mayhem |
| 1 | Crass |
| 1 | Crudos |
| 1 | Angry Samoans |
| 1 | The Adicta |
| 1 | Hellhammer |
| 1 | Ghost B.C. |
| 1 | Brujeria |
| 1 | Soulfly |
| 1 | Pantera |
| 1 | Thin Lizzy |

Show all bands

Last logged in

13 hours 23 min ago

Member for

7 years 2 months

Is following...


stressbuildscha..., slant, headbangingmadness, thrashinqueef, Reptile86x, NLLeeuw, Troy B clear, Vomitus