MaxPerv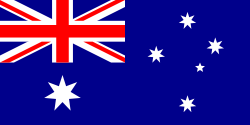 About
Tell us about yourself?:

I play guitar & drums, I like death metal.

*********WANT LIST:

CARCASS: "The Carcass/Rotten Apple" 2014 tour shirt.
CARCASS: "Head/Definition" & "Tools of the Trade - reissue" (grey tools/red logo) 2015 USA tour woven patches.

Other CARCASS & MACABRE stuff... Tell me what you have? :)

*********TRADE LIST:

I will be uploading photos, but in the meantime here's a list of my available trades. If anyone needs pics of a shirt on this list, PM me and I'll get around to doing that shirt sooner. All shirts are in good condition (or better - some worn just once) with no rips or holes. Any shirts with noticable fading from original black colour have been noted.

CARCASS "Surgical Steal the Commonwealth - Australia tour 2014" (unworn grey, L)
CARCASS "decibel tour camo shirt" (unworn, XL)
CARCASS "reek of putrefaction" (official earache artwork shirt, M)
BRUJERIA "Machetazo (official/original long sleeve, Worn once, XL)
PUNGENT STENCH "In Cock We Trust" (org shirt, unworn, XL)
MURDER CONSTRUCT "logo" (unworn, original Grey shirt, L)
AFGRUND "vid Helvetets Grindar" (official, L)
MUMAKIL "behold the failure - album cover" (M)
FEAR FACTORY "demanufacture"
(Orig 90s Long sleeve, Large)
METALLICA "four faces / historic dates" (org 1991 long sleeve, **faded**, L)
METALLICA "four faces" (no back print, **faded**, L)
MEGADETH "Dr Vic is in" (org 90s Brockum longsleeve, XL)
GHOUL "Mosh/skateboard" (we came for the dead-era hooded jumper, M)
ENGORGED "werewolf militia" (L)
EXHUMED "Anatomy is Destiny Downunder - Australian Tour 2004" (Unworn official tour shirt, L)
EXHUMED "Official slaughtercult member" (limited/exclusive RED shirt, worn once, L)
INTRONAUT "City Skulls"
(Unworn official shirt, XL)
THE COUNTY MEDICAL EXAMINERS "olidous operettas" (official relapse shirt, worn once, M)
DISCORDANCE AXIS "I will live forever alone" (**faded**, M)
MARTYRDOD "Inextremis" (L)
SOUND OF DETESTATION / S.O.DETESTATION "Grindcore / Ge Fan I Vara Liv" (toxic green shirt, L)
DECIBEL "silver gas mask" (official shirt, M)
SYLOSIS "Bull" (brand new, L)
TENACIOUS D "Rize of the Fenix" (red shirt, worn once, L)
UCK GRIND "Bakurkoy" (Motörhead tribute design, as seen worn by El Cochino of Pungent Stench, M)

VINYL TRADES:

Macabre "Grim Reality - 25th Anniversary" (#167/1500, with "3D cover" & poster, Mint/unplayed)

APMD / All Pigs Must Die "self titled" (Mint/sealed)

APMD / All Pigs Must Die "GOD is WAR" (1st press #500 clear 180gm vinyl, Mint/sealed

What's your reason for joining tshirtslayer?:

Share info and enjoy old school death metal merch + trade shirts.

Do you goto any festivals or shows?:

Favourite album ?:

Carcass "Symphonies of Sickness" & "Necroticism - DTI". Any fellow CARCASS maniax: please feel free to DL my bands tribute EP for free from this link http://fullpowerstudio.bandcamp.com

Which bands are you into?:

Last Seen Wearing

I have not marked anything as currently worn yet! sorry!
Upload stats

| Count | Type |
| --- | --- |
| 53 | TShirt or Longsleeve |
| 1 | Pin / Badge |
| 20 | Patch |
| 23 | Other Collectable |
| 1 | Hooded Top |
| 3 | Battle Jacket |

Upload trade status

| Count | Type |
| --- | --- |
| 1 | Wanted |
| 9 | Trade Only |
| 9 | Sold |
| 15 | Sale or Trade |
| 4 | Sale only |
| 63 | Not for sale or trade |

Bands uploaded

| Count | Band |
| --- | --- |
| 50 | Carcass |
| 7 | Napalm Death |
| 6 | Metallica |
| 4 | Faith No More |
| 4 | Cathedral |
| 4 | Fear Factory |
| 4 | Voivod |
| 4 | Nirvana |
| 3 | Dismember |
| 3 | Pungent Stench |
| 3 | Killing Joke |
| 2 | Necropsy |
| 2 | Macabre |
| 2 | Disgrace |
| 2 | Murder Construct |
| 2 | Terrorizer |
| 2 | Disharmonic Orchestra |
| 2 | Intronaut |
| 2 | Alice In Chains |
| 2 | Flatus |
| 2 | Darkthrone |
| 2 | Discharge |
| 2 | Extreme Noise Terror |
| 2 | Sepultura |
| 2 | Obituary |
| 2 | Exhumed |
| 2 | Pathologist |
| 2 | Megadeth |
| 2 | Demilich |
| 1 | Paradise Lost |
| 1 | Afgrund |
| 1 | Dead Can Dance |
| 1 | Cryptopsy |
| 1 | Entombed |
| 1 | Spinal Tap |
| 1 | Confessor |
| 1 | Ice T |
| 1 | Deftones |
| 1 | Carnival In Coal |
| 1 | Cattle Decapitation |
| 1 | Body Count |
| 1 | Mumakil |
| 1 | Ultravox |
| 1 | Engorged |
| 1 | Carnivore |
| 1 | Simple Minds |
| 1 | Hellwitch |
| 1 | Disincarnate |
| 1 | Lee Harding |
| 1 | Bölzer |
| 1 | Regurgitate |
| 1 | Strapping Young Lad |
| 1 | Maximum Perversion |
| 1 | Blood Chalice |
| 1 | Motörhead |
| 1 | Ween |
| 1 | Nile |
| 1 | Cadaver |
| 1 | Taake |
| 1 | Arch Enemy |
| 1 | Foo Fighters |
| 1 | Iron Maiden |
| 1 | Sinister |
| 1 | Golem |
| 1 | Weakling |
| 1 | Rotten Sound |
| 1 | Xysma |
| 1 | Kvelertak |
| 1 | Repulsion |
| 1 | Nailbomb |
| 1 | The Berzerker |
| 1 | SYL |
| 1 | !T.O.O.H.! |
| 1 | Tenacious D |
| 1 | Deicide |
| 1 | Carnage |
| 1 | The County Medical Examiners |
| 1 | Brutality |
| 1 | Cannibal Corpse |
| 1 | Hearse |

Show all bands

Last logged in

1 week 6 days ago

Member for

7 years 3 months

Is following...


Jen Gruesome, shellfire defense, Goat Of Rahahaaz, Goreandnecropsy, Room101