Kvlt_ured_Gentleman
Trade history
1 items received from others.
This member does not have any trade history.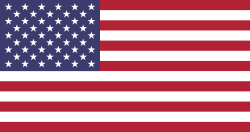 About
Last Seen Wearing

I have not marked anything as currently worn yet! sorry!
Last logged in

2 days 19 hours ago

Member for

1 year 3 weeks

Friends


Skygge, walkingabortion, Defamator, rasmuskvist, metalmaciejmetal, overkill386, davidgv16, TheKvltIsAlive, deathchains, ArchonSatanic, stevenx, Gravesdigger1993, RopetAvSjelen, Thy-ReFlexx, HeavyTony, CreepyLife, Nevs, ScreamInTomb, somekindofdrunk, ManOboy, Freyjawulf, ACES HIGH, kveldulf68686, Cornuvom, The_Brain_Jerk, xasthur1349, FredManimal, Overactive Imag..., allamericanpatriot, grime81, An Overdose Of ..., Vomitfoetus, T.N.B.M. Cymbal..., C Reg, Sarosxx, Fatal Agent, Diztrakta, Iron Animal, Stillafetus, Lack of Oxygen, Fimbulvintr, LifeOfDeath, azzaslikesmusic, stevenICB, nekkromaniac, xero, uidel, Kvlt_ured_Gentleman, Into Glory Ride, Highland Cannibal, RomanianThrasher, Speed or Bleed, ToLiveIstoDie, MetalBrewer, COTHRASHER, HalogenBulb, Trah666, TrendyFuckingPoser, Nater90, Thiago Draconian, Plague_Bearer_53
Boring!
No TShirt's or BattleJackets have been posted yet!