kosmokrator
Trade history
0 items received from others
This member does not have any trade history.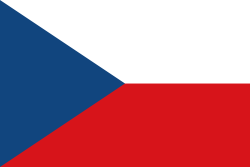 About
Tell us about yourself?:

I live in Prague in an old beautiful district near the center. I listen mostly rotten old school death metal & blackened death metal & atmospheric black metal & doom metal & drone & some other weird stuff. I love beer, so if you come to visit Prague sometimes and wanna hang out, let me know.

Do you goto any festivals or shows?:

Mostly death metal gigs. I generally prefer underground gigs/bands before big gigs with a lot of people. From festivals I visit: Brutal Assault, Obscene Extreme, Funkenflug, House of the Holy, Gothoom, Kill-Town Death Fest, Hell´s Pleasure,...etc.

Favourite album ?:

Abyssal (UK) - Novit enim Dominus qui sunt eius

Which bands are you into?:

How did you find out about TShirtSlayer? :

"The Maker" is my close friend, and I like to support good ideas :)

Last Seen Wearing

I have not marked anything as currently worn yet! sorry!
Upload stats

| Count | Type |
| --- | --- |
| 57 | TShirt or Longsleeve |
| 9 | Hooded Top |

Upload trade status

| Count | Type |
| --- | --- |
| 22 | Sale or Trade |
| 44 | Not for sale or trade |

Bands uploaded

| Count | Band |
| --- | --- |
| 3 | Incantation |
| 2 | Agalloch |
| 2 | Thorr's Hammer |
| 2 | Dragged Into Sunlight |
| 2 | My Dying Bride |
| 2 | Corpsessed |
| 2 | Svartidauði |
| 2 | Esoteric |
| 2 | . |
| 2 | Russian Circles |
| 2 | Sunn O))) |
| 2 | Kathaarsys |
| 1 | Auroch |
| 1 | God Is An Astronaut |
| 1 | Mar De Grises |
| 1 | Kvelertak |
| 1 | Wolves In The Throne Room |
| 1 | Ophis |
| 1 | Wolvennest |
| 1 | Mourning Beloveth |
| 1 | Svart Crown |
| 1 | Obscene Extreme |
| 1 | Mortician |
| 1 | Brutal Assault |
| 1 | Blasphemophagher |
| 1 | Gospel Of The Future |
| 1 | Possessed |
| 1 | Ghost Brigade |
| 1 | Shining |
| 1 | Dead Congregation |
| 1 | Dissolving Of Prodigy |
| 1 | Maledictvs |
| 1 | ARCHGOAT |
| 1 | Saturnus |
| 1 | Impaled Nazarene |
| 1 | Lamia Vox |
| 1 | Genocide Shrines |
| 1 | Hollenthon |
| 1 | Fleshgod Apocalypse |
| 1 | Darkened Nocturn Slaughtercult |
| 1 | Thornspawn |
| 1 | Deicide |
| 1 | Mournful Congregation |
| 1 | Lamb Of God |
| 1 | Asphyx |
| 1 | Inquisition |
| 1 | Black Math Horseman |
| 1 | A Storm Of Light |
| 1 | Bolt Thrower |
| 1 | Caspian |
| 1 | Funerus |
| 1 | Into Darkness |
| 1 | Downfall Of Gaia |

Show all bands

Last logged in

1 year 9 months ago

Member for

3 years 1 month

Is following...


DoctorDeath